LA is now home to the tallest building west of the Mississippi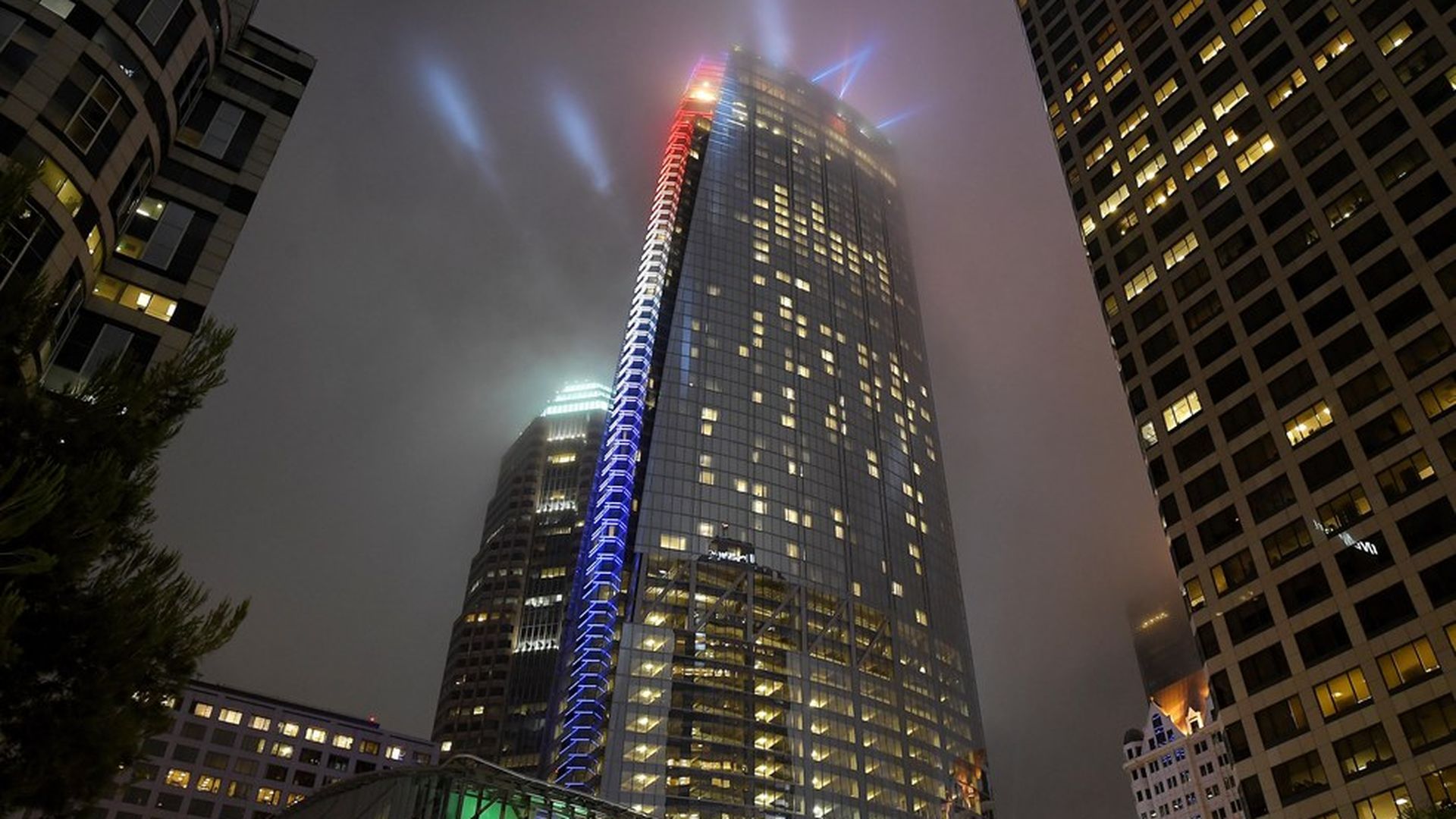 The tallest building west of the Mississippi River opened yesterday in once-stodgy downtown Los Angeles, which is sprouting a crop of new skyscrapers. The $1.2 billion building in the Financial District had been under construction since 2014. AP's "Things to Know" on the Wilshire Grand Center:
The 73-story building has a huge spire that brings its height to 1,100 feet, topping the nearby U.S. Bank Tower by more than 80 feet. The Bank Tower had held the height record since 1989.
Critics might argue that a spire rising nearly 200 feet above the top of the building should not count, but it meets the criteria of the Council on Tall Buildings and Urban Habitat, which lists the world's tallest buildings based on the "architectural top of the building." A 2-foot lightning rod at the very top, however, doesn't count.
The skyscraper is still dwarfed by buildings on the East Coast and overseas. In the United States, One World Trade Center is 1,776 feet tall, making it the sixth-largest completed building in the world. The tallest building, the Burj Khalifa in Dubai, rises 2,717 feet, or more than a half-mile high.
The L.A. building's spine and sail have programmable LEDs that can provide colorful illumination and visuals.
The tower includes an 889-room InterContinental hotel, a shopping mall and an observation deck.
Go deeper