Kushner's undisclosed ties to Soros, Goldman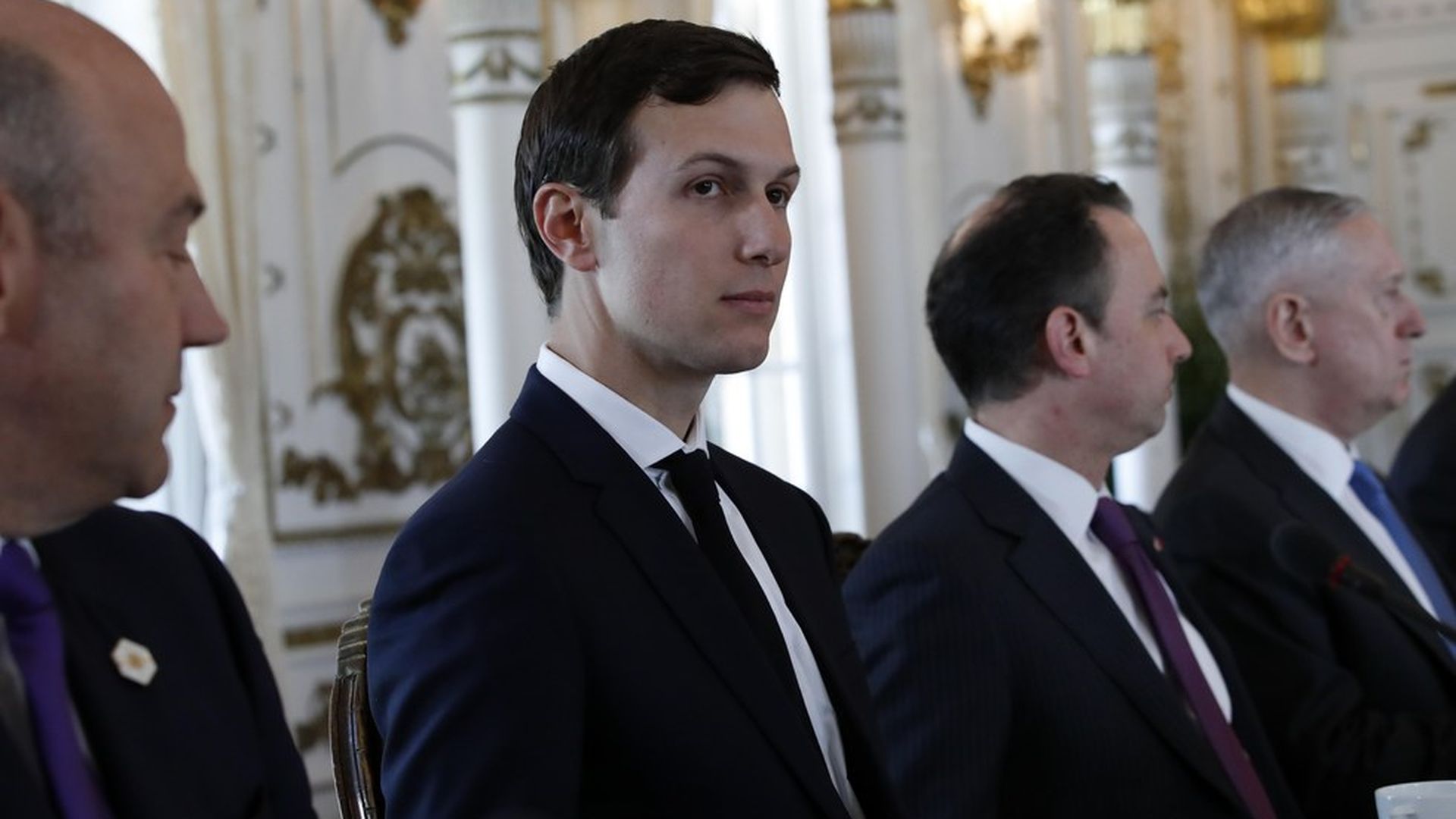 Jared Kushner failed to specify his part-ownership of Cadre, a real estate startup also backed by Goldman Sachs, George Soros, Peter Thiel, and Vinod Khosla, as well as loans adding up to at least $1 billion from multiple big banks, per the WSJ's review of government financial disclosure forms.
Why it matters: President Trump's business entanglements have made major news, but this new information indicates that Kushner's potential conflicts of interest could be just as vast.
One visible example: Kushner has been tapped to head the American Technology Council, whose participants may very well include Thiel or Khosla-backed companies.
What's next: Kushner didn't violate disclosure rules by not reporting the loans, but ethics experts did tell the WSJ that they ideally should be made transparent for the public good. And Kushner's lawyer said that his stake in Cadre will be included on a revised disclosure form, but he has "resigned from Cadre's board, assigned his voting rights, and reduced his ownership share."
Go deeper