Kushner's Trump links still used to recruit Chinese investors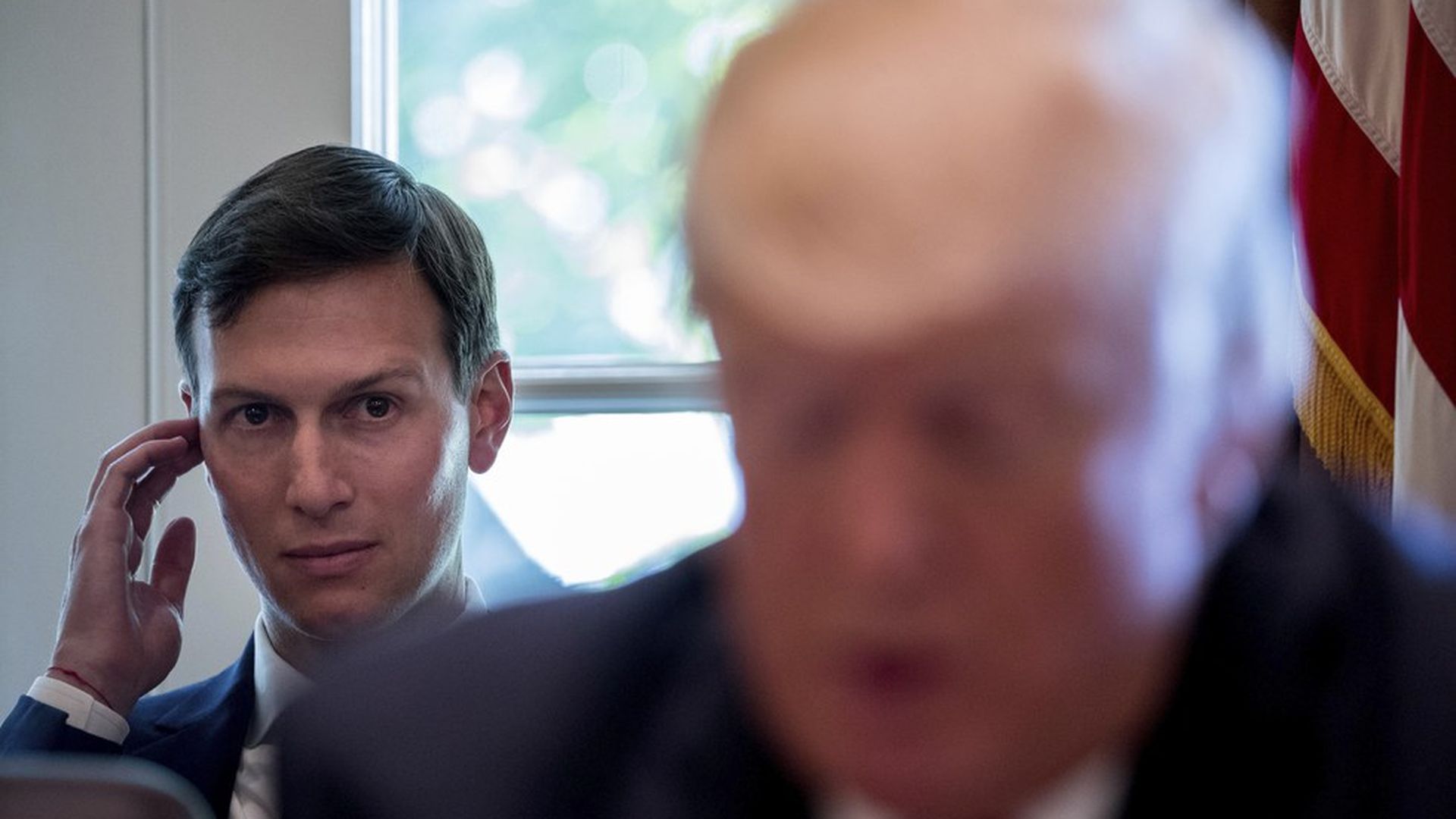 Jared Kushner's status as a senior aide to President Trump was used in efforts to recruit Chinese investors for his family's development project in New Jersey even after Kushner Companies apologized for mentioning the links in a March pitch, CNN reports.
From the online promotion: "The celebrity of the family is 30-something 'Mr. Perfect' Jared Kushner." It also features a Forbes cover with the headline "This guy got Trump elected."
Per CNN: "The promotions are aimed at bringing in investors who pay at least $500,000 apiece and in exchange get US visas, and potentially green cards, for themselves and their families if the development meets certain criteria. The deals are part of a legal US government program called EB-5, which grants up to 10,000 immigrant visas per year."
Go deeper