Kushner's global appeal: Trump's shadow Sec. of State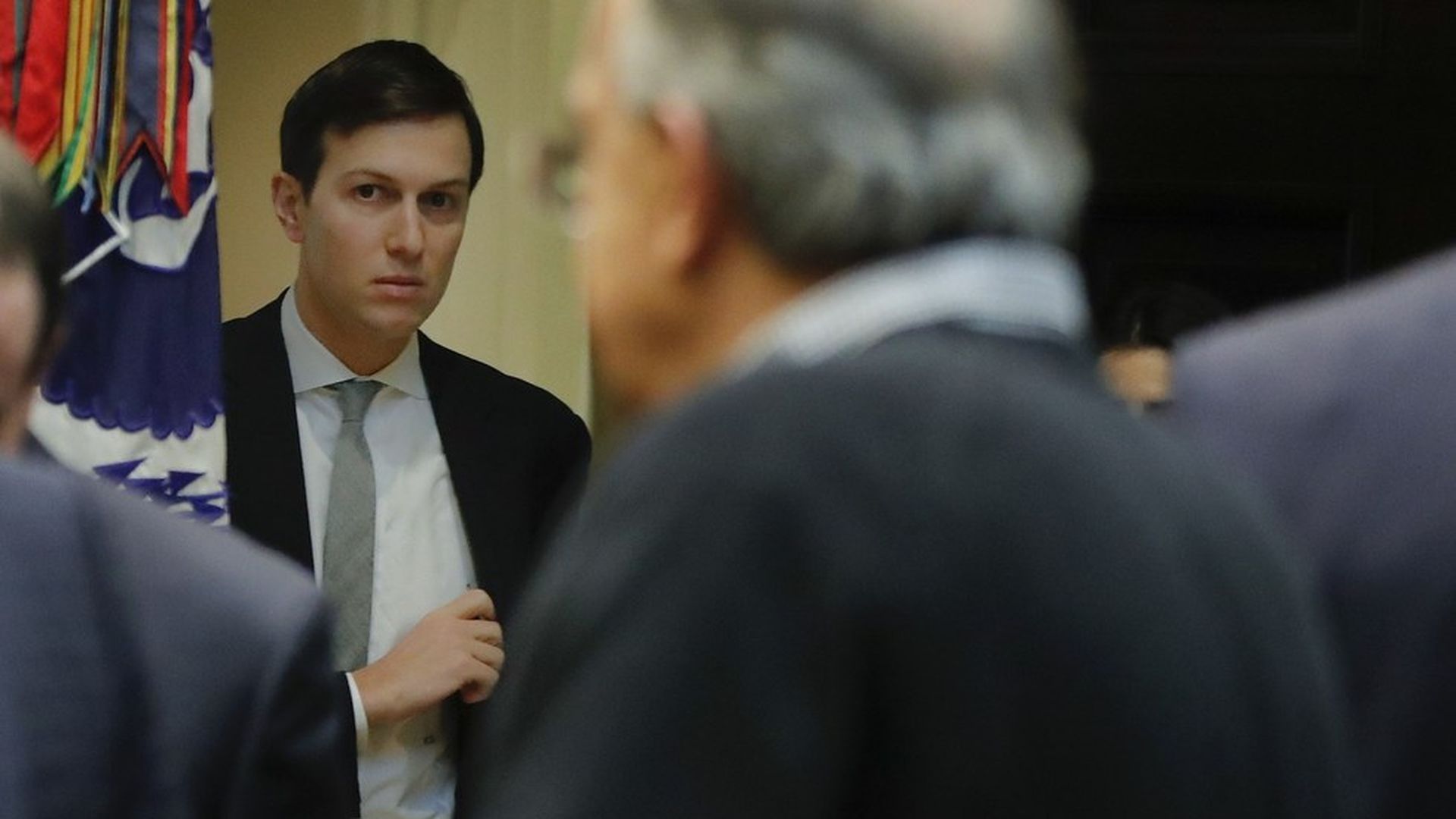 Jared Kushner, son-in-law and senior adviser to Trump, is serving as a "shadow secretary of state," working behind the scenes with foreign leaders and diplomats to guide the president on foreign affairs communications, the Washington Post reports.
So is it working? Somewhat. Kushner had some success in mitigating Trump's comments on Mexico and though foreign officials have said they were skeptical at first of Kushner, they say he's turned out to be a "good listener and courteous intermediary."
Areas to Watch:
Mexico: Kushner and Mexican Foreign Minister Luis Videgaray have formed a personal bond through mutual friends, so this could come back into play for Mexico-U.S. relations
The Middle East: Trump has publicly assigned Kushner the tasks of pushing along a Middle East peace and ambassador selections for the region
Go deeper