Kushner real-estate firm squeezed by bad bet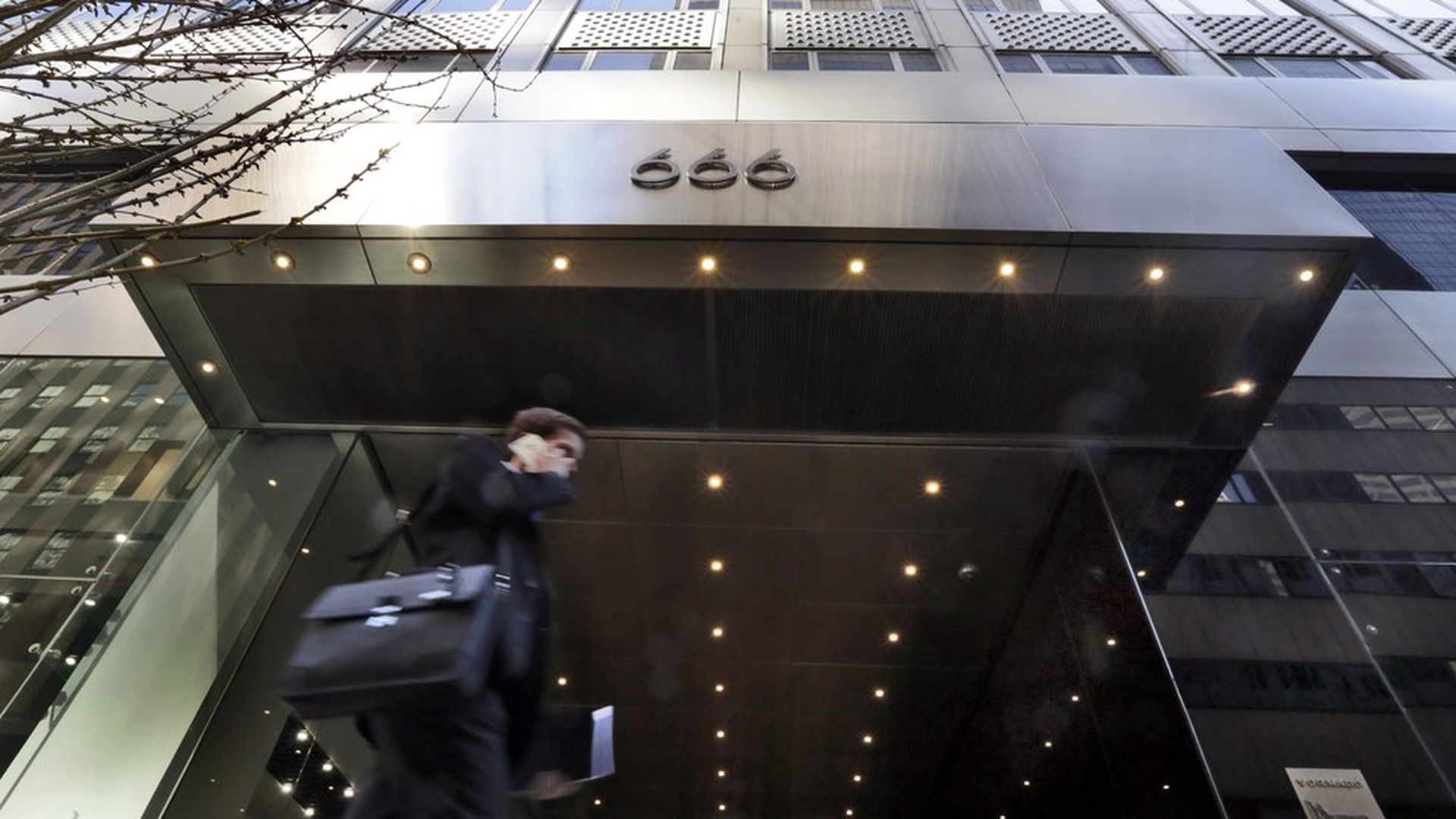 Kushner Cos., the family real-estate firm of Trump advisor and son-in-law Jared Kushner, has been scouring the earth for new investors, Bloomberg reports today. The company is in a rough spot because it bought a Fifth Avenue building for $1.8 billion at the height of the real-estate boom. There's a $1.2 billion mortgage on the building that comes due in Feb. 19.
"One person familiar with the company's finances describes the tower, with its low ceilings and outdated floor plan, as the Jenga puzzle piece that could set the empire teetering," Bloomberg writes.
Why it matters: Questions surround Kushner's meetings around the world as an administration official. Adam Schiff, the top Democrat on the House Intelligence Committee, says some of Kushner's meetings that have been described as official government business, were actually for the family business. Bloomberg says those meetings are now a focus of federal investigators.
Kushner denies any wrongdoing and says he gave a full account of his Russian interactions in his congressional testimony. Kushner Cos. said the article "contained many factual errors and drew unsupported conclusions," though didn't offer specifics.
Go deeper