Kushner, Bannon and Priebus team up to explain top aide's departure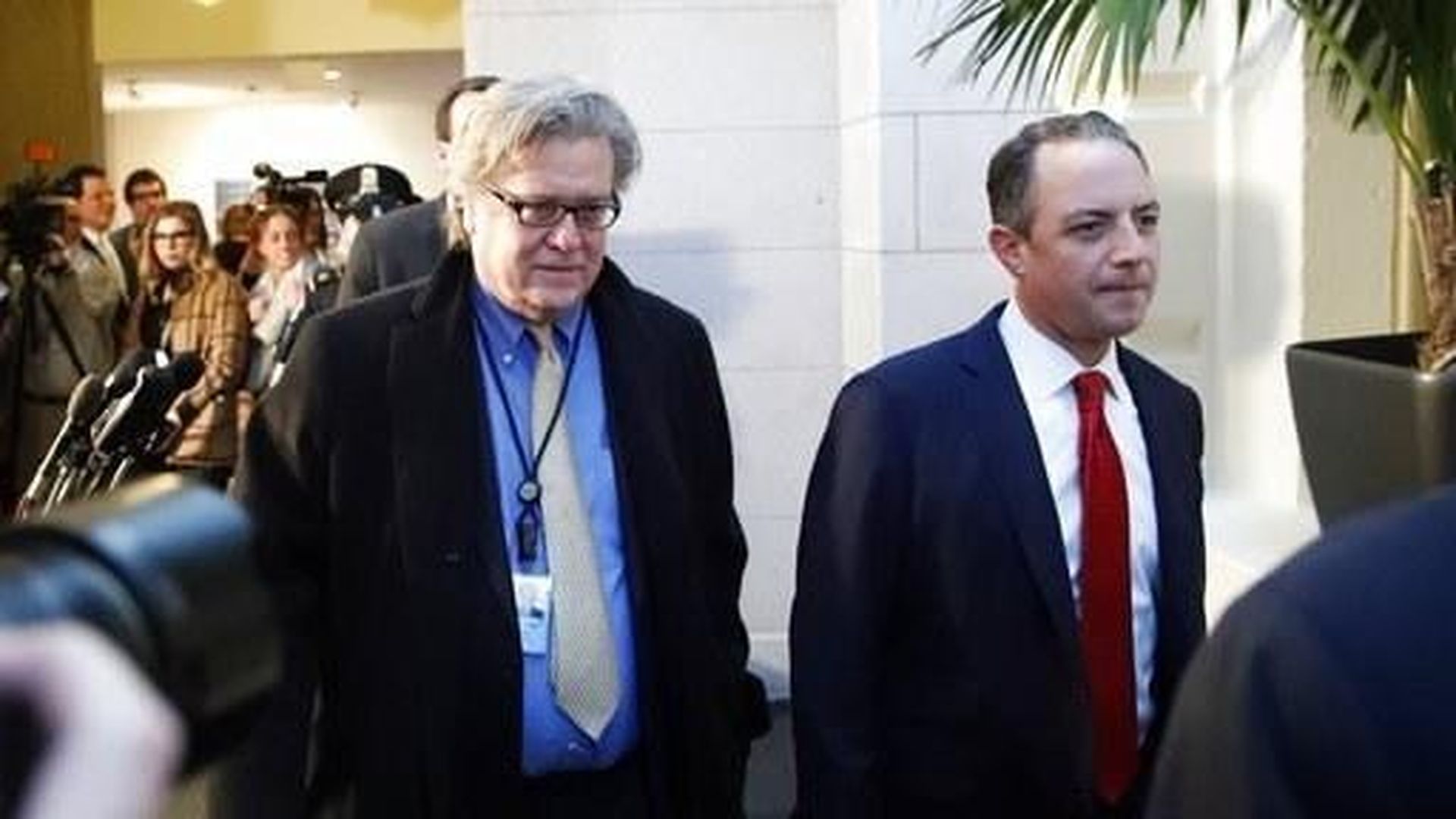 I just attended a meeting in Reince Priebus' office with Katie Walsh, Steve Bannon and Jared Kushner. They told a small group of reporters that Walsh was leaving the White House to join the pro-Trump outside group "America First Policies."
In her own words: "It has been the honor of a lifetime to work for President Trump in the transition and in the White House. I am excited for this new opportunity and the ability to continue to fight for the President's agenda to make America great again."
Priebus, Bannon and Kushner all said they needed Walsh on the outside because it became abundantly clear during the healthcare debate that the administration was getting hammered with no air support. They needed an outside group to pressure recalcitrant members and the ads never came.
All three denied that Walsh was fired. Bannon said she had to convince him to let her leave.
Priebus said she'd been a star for them and they needed her to make sure the outside group could be effective. They expressed confidence that the Walsh outside group — she'll be working with former senior campaign aide Brad Parscale and Pence confidant Nick Ayers — would work effectively with the other outside group sponsored by the Mercers.
The Trump administration can't legally coordinate with these groups but Walsh's presence will signal to donors that here's a blessed place to park their cash.
As we left Priebus' office, CNN's Jim Acosta asked a senior administration official to respond to the persistent rumor that Priebus' is the next head to roll. The official emphatically said "he's not next."
Go deeper