Kirsten Gillibrand: Bill Clinton should've resigned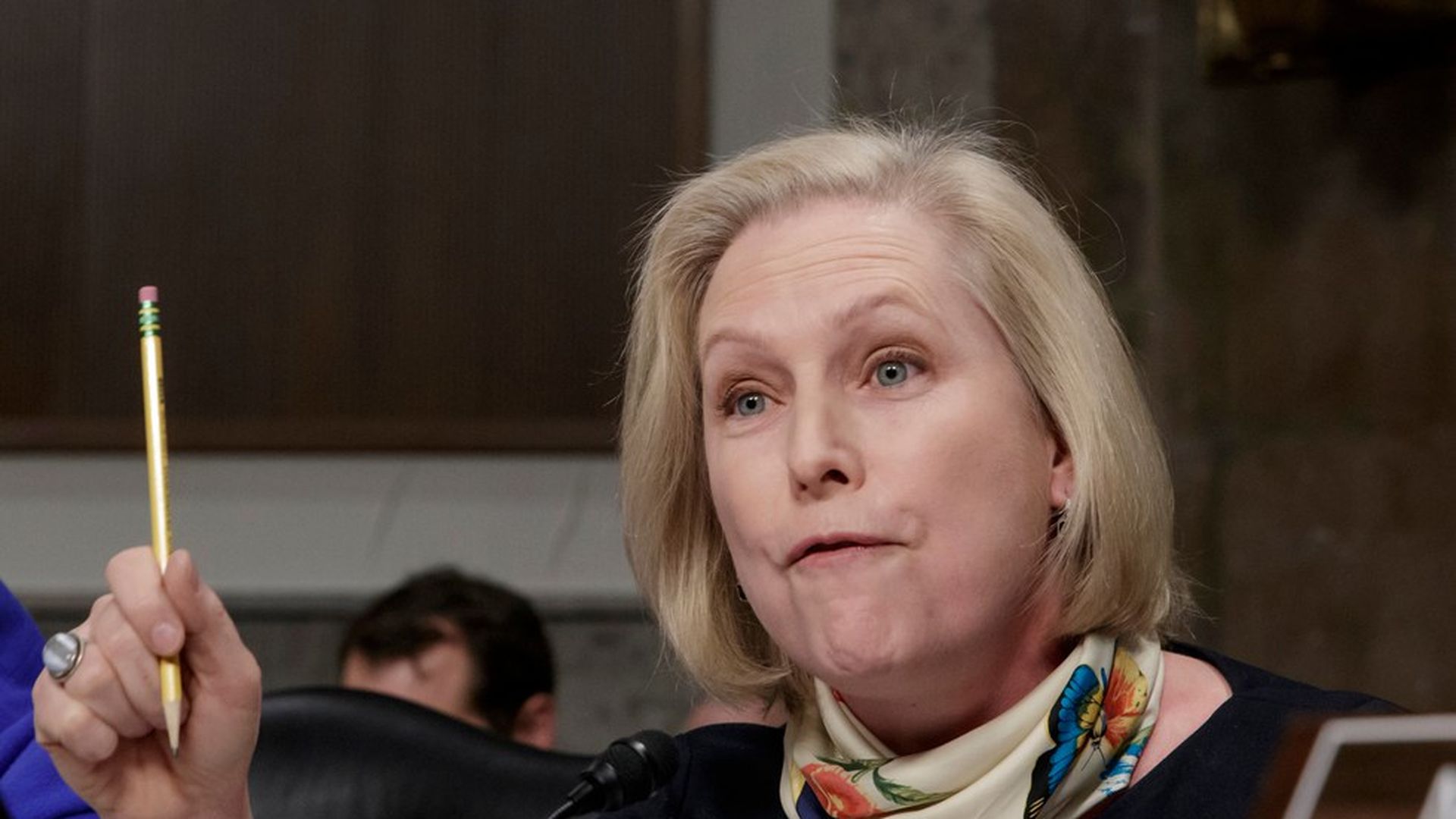 Sen. Kirsten Gillibrand (D-NY) told the New York Times that Bill Clinton should have resigned from the presidency after the Monica Lewinsky scandal. "Things have changed today, and I think under those circumstances there should be a very different reaction," she said.
Why it matters: Sen. Al Franken and Alabama Senate candidate Roy Moore have faced immense backlash and pressure to step down after being accused of sexual harassment and assault — accusations no worse than those brought against Bill Clinton. In today's environment, with sexual harassment and assault allegations making headlines almost daily, Gillibrand thinks that Clinton would have felt more pressure to resign, her spokesperson told the Times.
Go deeper