Kim Jong-un's psychological profile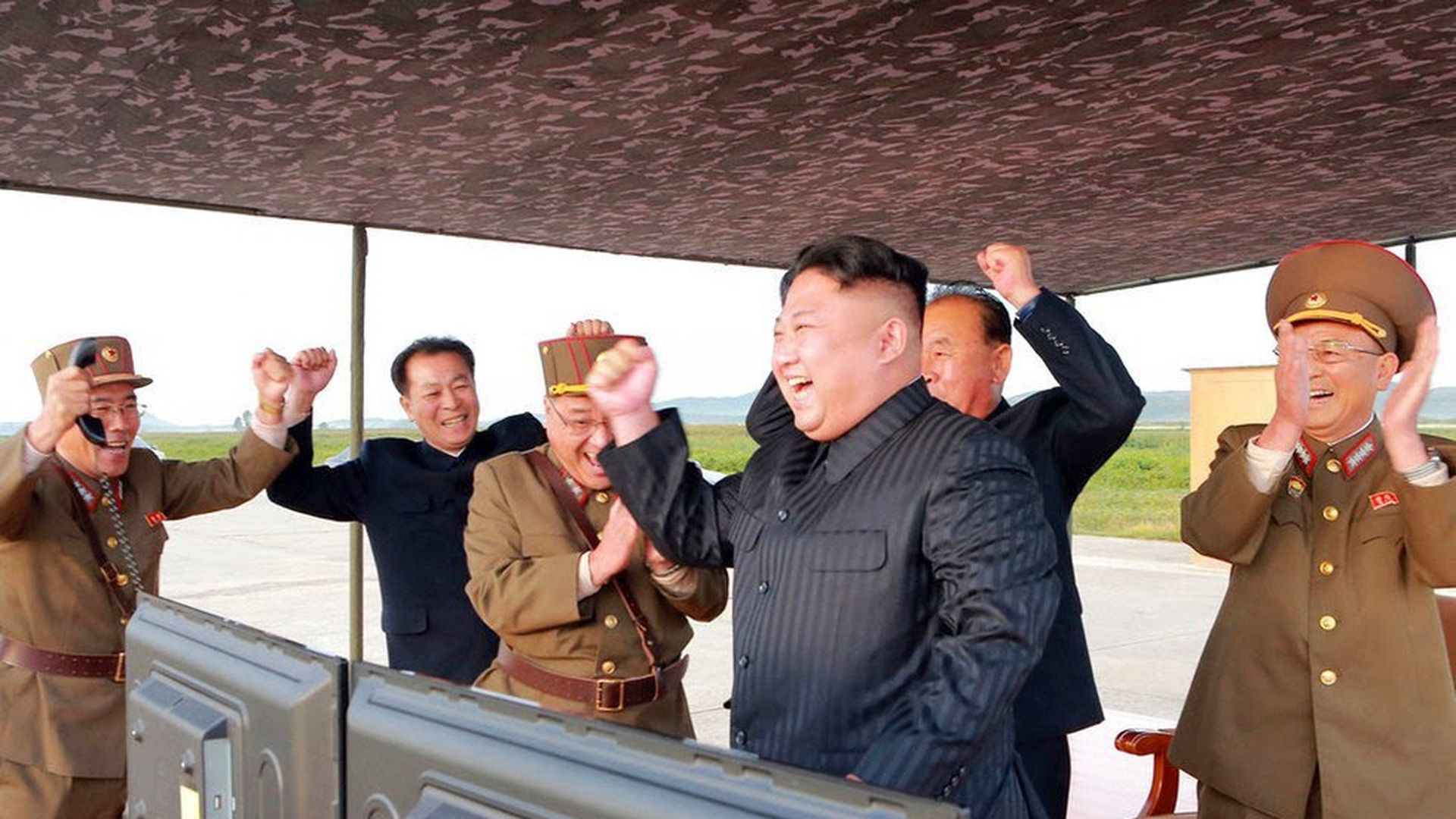 Trump last night referred to the North Korean leader as "Little Rocket Man" — adding a modifier to his earlier nickname, and further personalizing the verbal combat. It's a sign of how much the conversation between the leaders has degenerated. The most interesting story in the papers today is the lead of the L.A. Times, "Aides urged Trump not to ridicule Kim," by Brian Bennett:
"A detailed CIA psychological profile of Kim, who is in his early 30s and took power in late 2011, assesses that Kim has a massive ego and reacts harshly and sometimes lethally to insults and perceived slights."
"Senior aides to President Trump repeatedly warned him not to deliver a personal attack on North Korea's leader at the United Nations this week, saying insulting the young despot in such a prominent venue could irreparably escalate tensions."
"Some of Trump's top aides, including national security advisor H.R. McMaster, had argued for months against making the attacks on North Korea's leader personal, warning it could backfire."
"But Trump, who relishes belittling his rivals and enemies with crude nicknames, felt compelled to make a dramatic splash in the global forum.
Why it matters, from Brian's story: "Some advisors now worry that the escalating war of words has pushed the impasse with North Korea into a new and dangerous phase that threatens to derail the months-long effort to squeeze Pyongyang's economy through sanctions to force Kim to the negotiating table."
N.Y. Times Quote of the Day ... Paik Hak-soon, longtime North Korea analyst at the Sejong Institute, a think tank outside Seoul: "The way North Korea's supreme leadership works, Kim Jong-un has to respond moreassertively as its enemy gets more confrontational, like Trump has. There is no backing down in the North Korean rule book."
Go deeper