Kim Jong-un: "Deranged" Trump will "pay dearly" for threats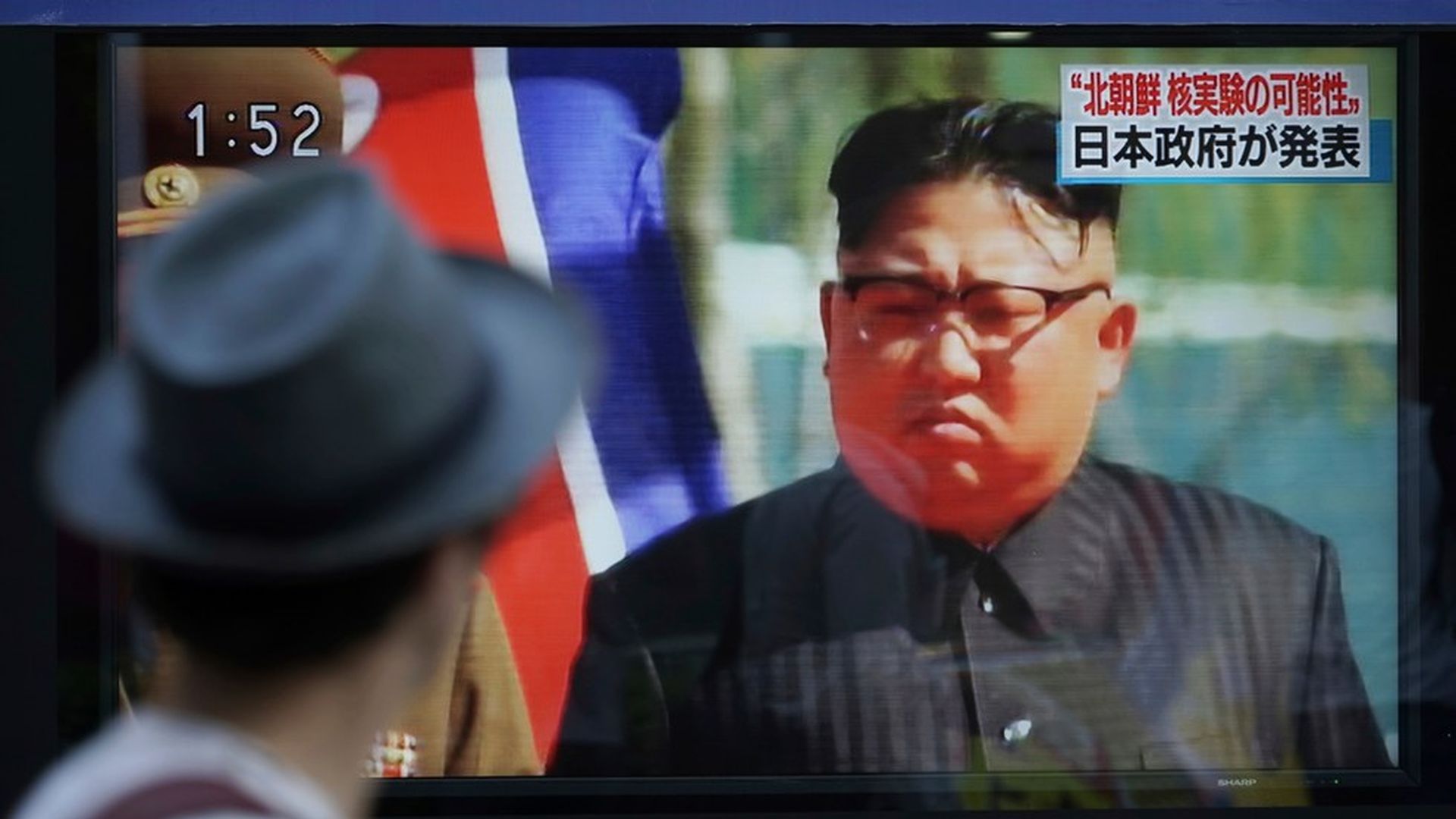 North Korea's Supreme Leader Kim Jong-un said Trump will "pay dearly" for his speech calling for destruction of the DPRK. Kim released a statement saying he thinks Trump's speech shows "mentally deranged behavior" and that Trump "is unfit" to serve at the "command of a country." He called Trump a "rogue and a gangster fond of playing with fire, rather than a politician."
The key line: Now that Trump's made "the most ferocious declaration of a war in history that he would destroy the DPRK, we will consider with seriousness exercising of a corresponding, highest level of hard-line countermeasure in history..."
Go deeper: How war with North Korea would unfold
Go deeper