Key moderate says he opposes Senate health bill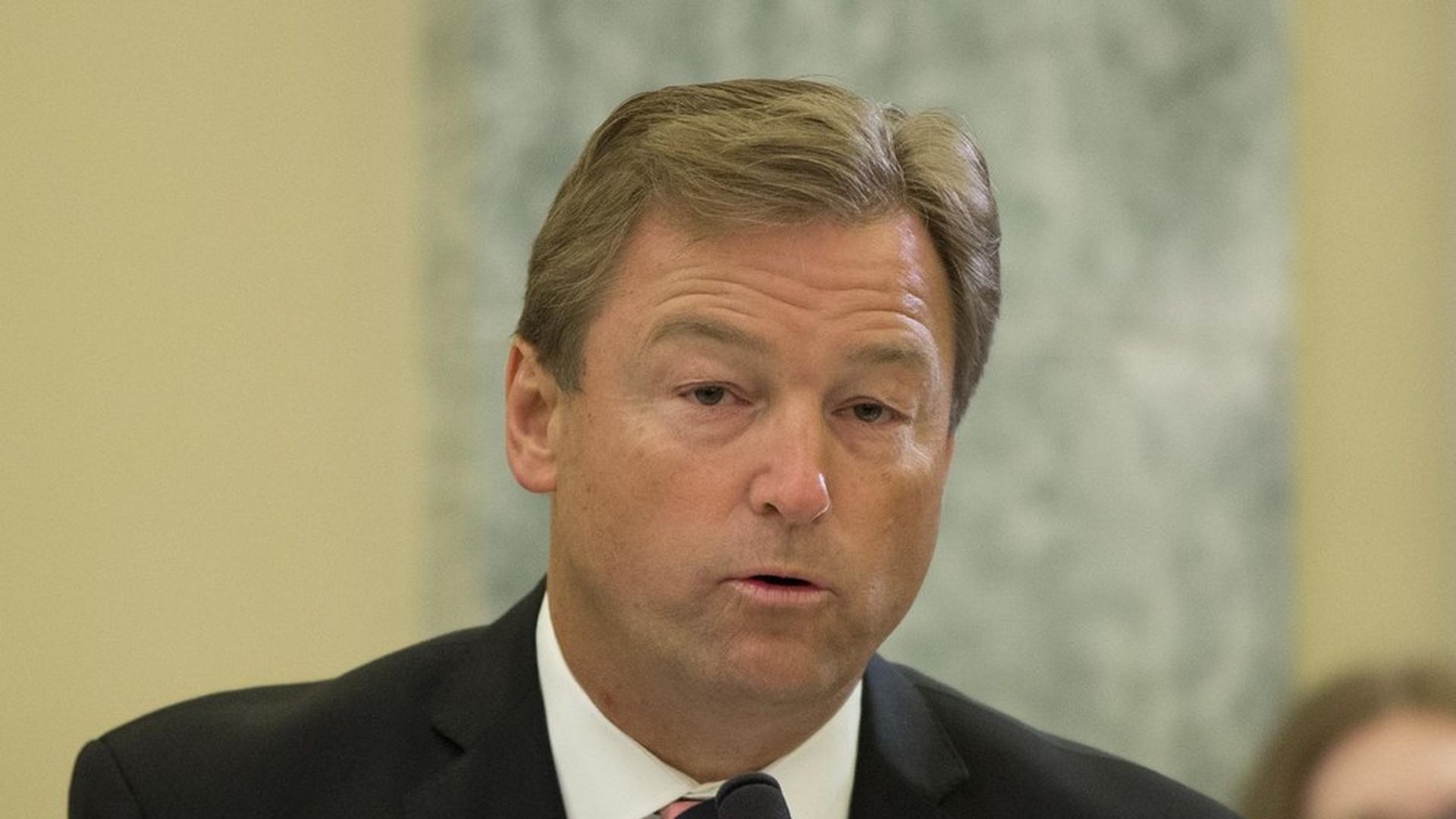 Sen. Dean Heller is a "no" on the Senate health care bill released yesterday, he announced today alongside Nevada Gov. Brian Sandoval. Both emphasized how beneficial expanding Medicaid has been for the state. Heller also said he's concerned about a provision that would let states waive the Affordable Care Act's benefit requirements.
What he said: "This bill that's currently in front of the United States Senate is not the answer. It's simply not the answer…In this form, I will not support it ... It doesn't protect Nevadans on Medicaid and the most vulnerable Nevadans."
What he wants: "They could put money into Medicaid expansion states long-term … they can bolster legacy Medicaid to a level that it doesn't hurt the state of Nevada."
This would an extremely hard sell in the Senate. The bill's Medicaid cuts — both the rollback of the ACA's expansion and a deeper restructuring of the program — provide the savings that pay for the rest of it.
Why this matters: Heller was the most obvious moderate to defect, as he's up for re-election next year in a state Hillary Clinton won. But now the bill has both moderate and conservative defectors, making compromise extremely challenging. Heller's move also could embolden other moderates to publicly oppose the bill.
Go deeper