Kellyanne Conway wrote about "America First" in 2014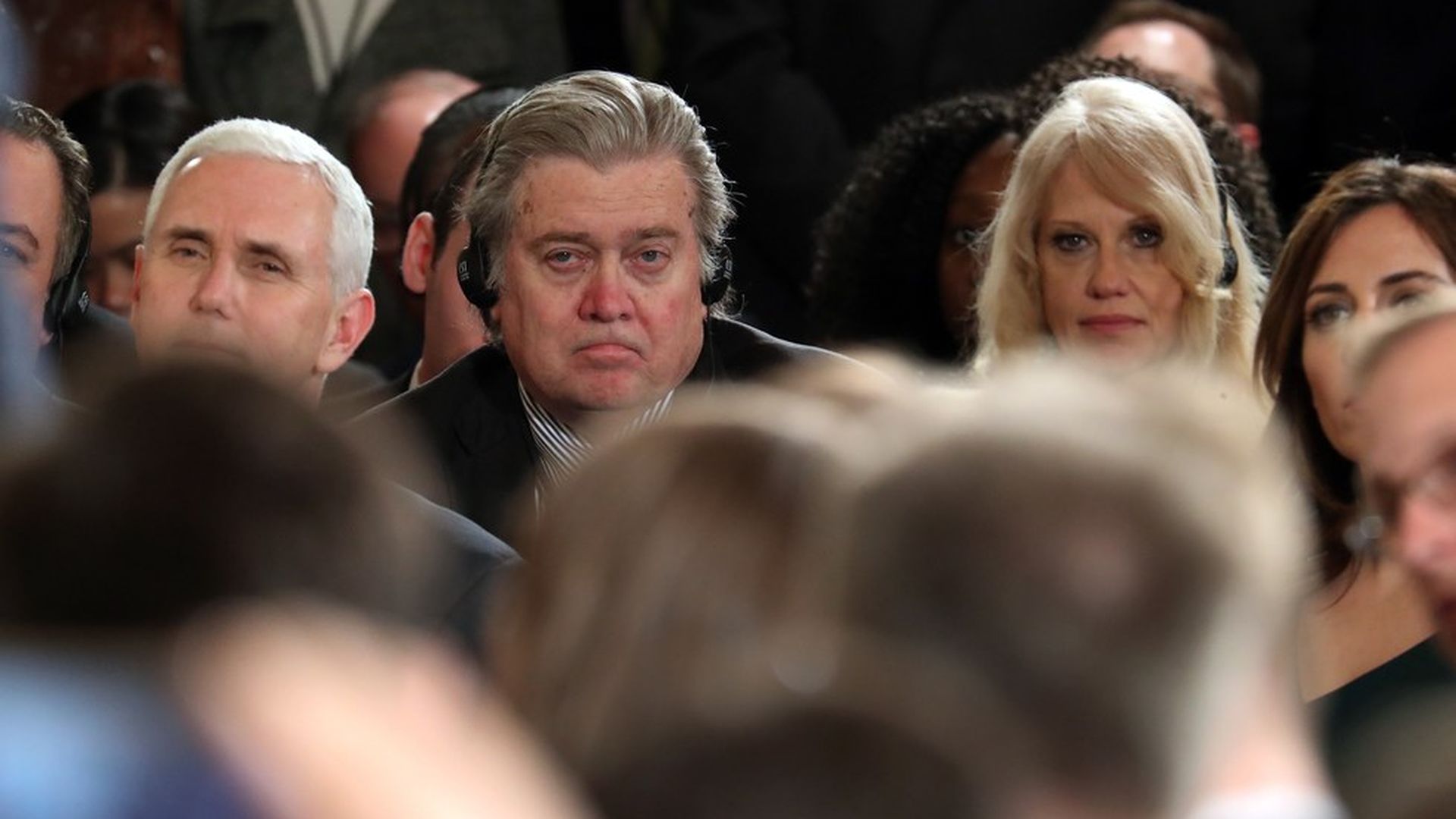 Kellyanne Conway wrote in 2014 that immigration should be about "America First," and about "fairness … to blue-collar workers," according to The Atlantic's piece on her role in Trump's election victory. Sound familiar?
The path to Trump:
The poll wasn't widely circulated and only appeared on Breitbart — Steve Bannon, who was the Breitbart's CEO at the time, took notice. Bannon had been considering how to bring the "missing white voters" into elections.
In August 2015 Trump issued a policy paper that had an apparent Conway and Bannon influence:
The conversation before was, 'What is fair to the illegal immigrant?' Are you ripping families apart? Should the DACA kids stay? Should they have driver's licenses? … Now, the conversation is also, 'What's fair to the American worker?' What's fair to the local economy? What's fair to law enforcement? What is fair all the way around?
Go deeper