Kellyanne Conway accused of violating the Hatch Act with Alabama comments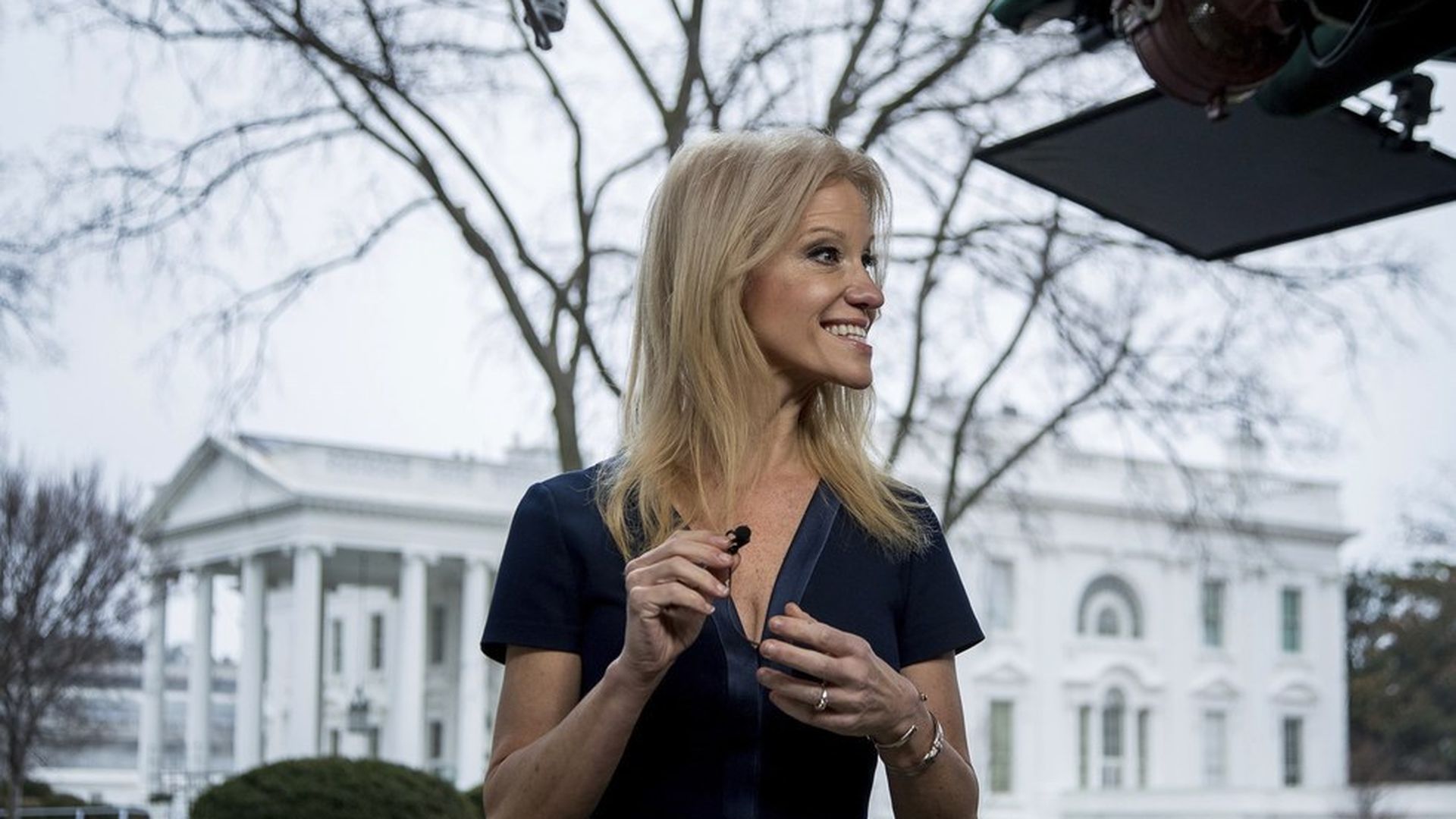 The former head of the Office of Government Ethics has filed a legal complaint against Kellyanne Conway, arguing that she violated the Hatch Act when she encouraged Alabama voters not to support Doug Jones, per Politico.
Why it matters: Walter Shaub's action is an attempt to hold Conway accountable for failing to limit her political involvement, advocating or encouraging certain political outcomes, particularly since she is counselor to the president. But it's important to note that the president holds the power to enforce any punishments against those who have violated the Hatch Act.
Go deeper