Juicero is shutting down, draining VCs of $120 million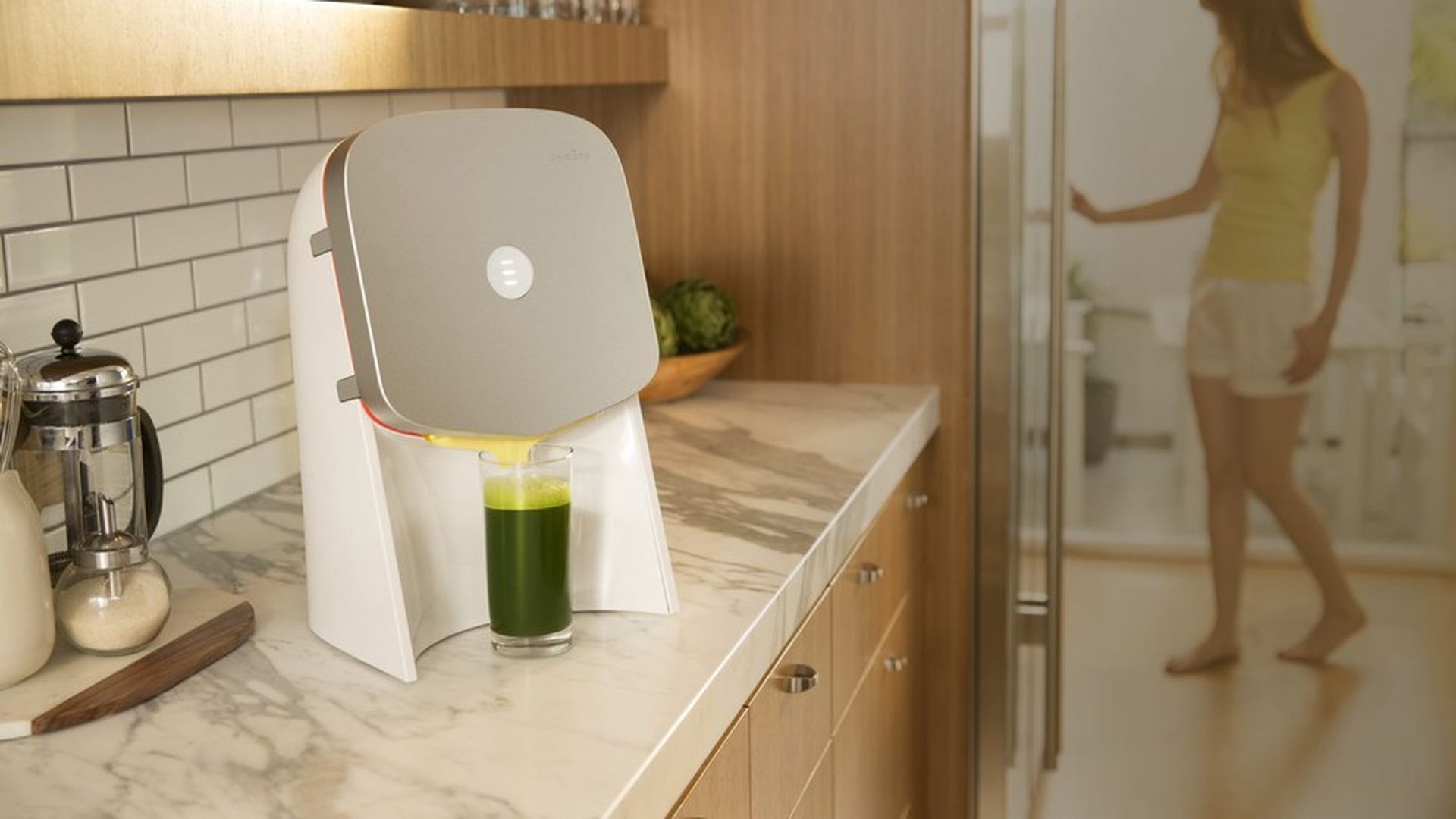 Juicero, maker of a controversial Wi-Fi powered juice maker, said Friday it is shutting down.
The company, which had raised $120 million in funding from firms like Google Ventures and Kleiner Perkins, became enmeshed in controversy, after it was revealed that one could just squeeze its juice cartridge refills by hand and bypass the $400 machine. The company attempted to keep going by lowering the price of its juice maker, but said Friday the continuing operations was no longer feasible.
The company said it was suspending sales of both refills and the juice press, but said it would offer refunds for the machines for the next 90 days.
Here's the letter it posted to customers on its Web site.
To our loyal customers and partners,
Since our launch 16 months ago, we've been grateful for the support you've shown toward our mission of bringing more fresh produce into people's lives. Juicero has grown so much thanks to your loyalty.
However, today, after selling over a million Produce Packs, we must let you know that we are suspending the sale of the Juicero Press and Produce Packs immediately.
In order to fulfill our mission, we announced last month that we would shift our resources to focus on lowering the price of the Press and Produce Packs. We began identifying ways that we could source, manufacture and distribute at a lower cost to consumers.
During this process, it became clear that creating an effective manufacturing and distribution system for a nationwide customer base requires infrastructure that we cannot achieve on our own as a standalone business. We are confident that to truly have the long-term impact we want to make, we need to focus on finding an acquirer with an existing national fresh food supply chain who can carry forward the Juicero mission.
For the next 90 days, we are offering refunds for your purchase of the Juicero Press. Please contact [email protected] by December 1, 2017 to request a refund for your purchase. If you have an active Pack subscription, you will receive your final delivery next week (week of September 4th).
As we enter this new chapter, we also want to express the deepest gratitude to our employees who have poured their hearts and souls into developing, launching and growing Juicero over the past 3 years. Words alone cannot express how humbled we are by their commitment, ingenuity and talents; they have showed true care for each other, our amazing customers and our shared mission. While this decision will affect them personally, we're committed to ensuring a fair transition for all. We could not be more proud of our team and are excited to see the positive impact they will continue to have in the world. If your company is hiring and has interest
in talking with any of our employees, please contact us at [email protected] In a short period of time, you've validated that there is national demand for easier access to fresh produce and hassle-free cold-press juicing — thank you again for coming on this journey with us.
Thank you,
The Juicero Team
Go deeper