Judicial appointments are the sleeper story that matters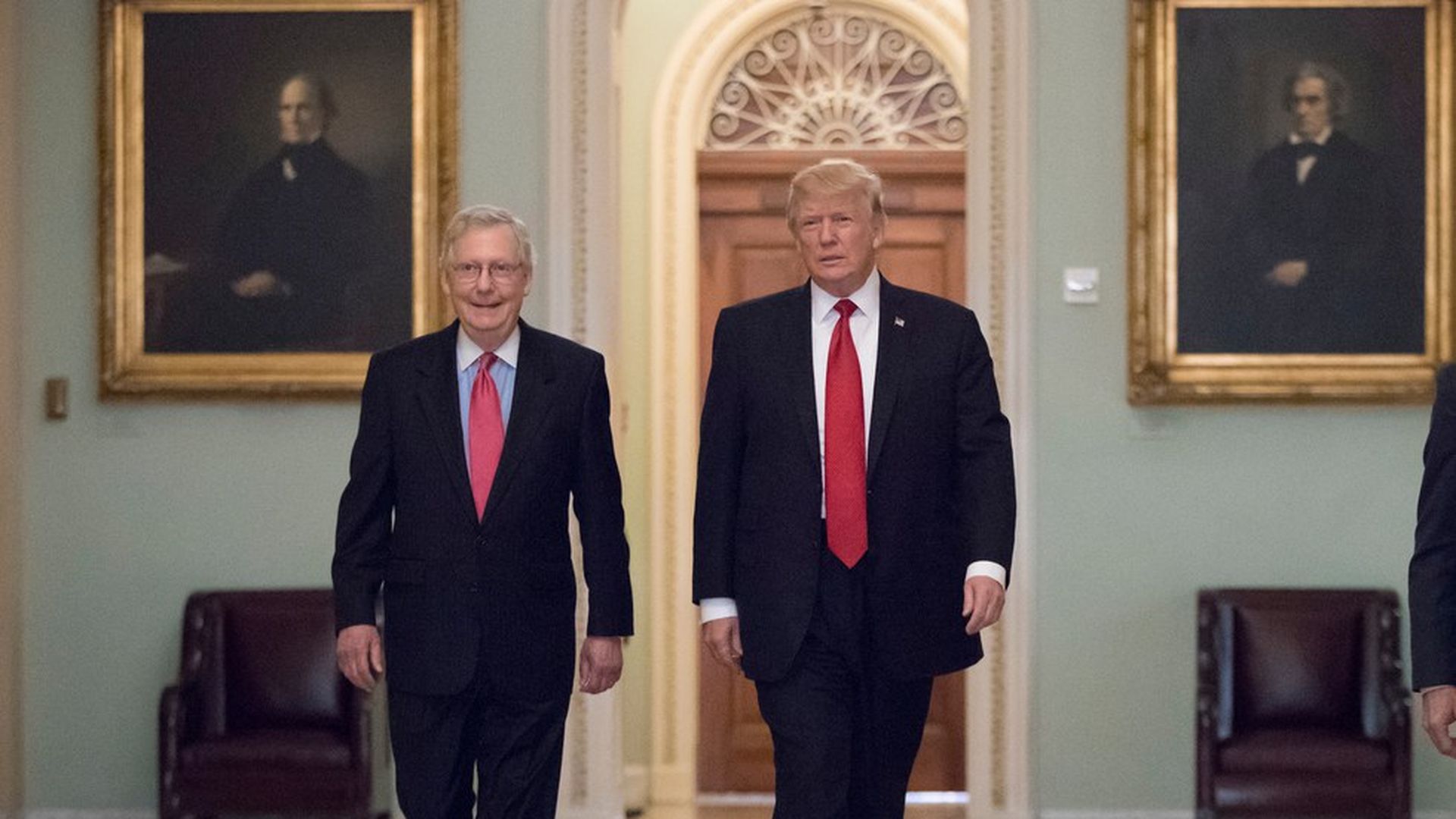 Tax reform and the end of year spending deal will consume all of Washington's oxygen until the end of the year. But quietly, a potentially far more important, though far less sexy story is unfolding.
If Mitch McConnell's schedule goes to plan, the week after Thanksgiving the Senate Majority Leader will confirm his ninth federal judge. That would beat President Reagan's eight in his first year — the most in recent history. And it triples the three federal judges President Obama appointed in his first year in office.
Why this matters: The federal courts affect almost every area of policy: gun rights, presidential executive orders like Trump's travel ban, social policy issues like abortion and freedom of religion, and tensions between regulation, litigation and private enterprise. McConnell's judges — who passed through a well-funded and organized conservative pipeline — will shape the U.S. over many decades in ways we can't yet imagine.
Smart Democrats are deeply concerned about this trend, and understand that these lifetime judicial appointments will have a much greater impact on the future direction of this country than any short-term spending deal or policy.
Example: "This will be the single most important legacy of the Trump administration," Sen. Chris Coons, a Delaware Democrat and member of the Senate Judiciary Committee, told Business Insider. If conservatives have their way, he said, the Senate would "put judges on circuit courts all over the country, district courts all over the country, that will, given their youth and conservatism, will have a significant impact on the shape and trajectory of American law for decades."
As Congress becomes more and more dysfunctional, and more and more power accrues to the executive branch, it's the judges who increasingly decide policy. It wasn't Congress that blocked Trump's travel bans. It was judges in states like Hawaii and Maryland.
Inside McConnell's head: Leonard Leo, a top outside adviser on judicial appointments for President Trump and Republican leaders, told me McConnell places "an enormously high priority on the confirmation of judges" and has throughout his career. "His thinking behind that is that the federal judiciary has an enormous impact on the future direction of our country in ways that many pieces of legislation and public policy initiatives don't."
Go deeper