Judge declares mistrial in Menendez corruption case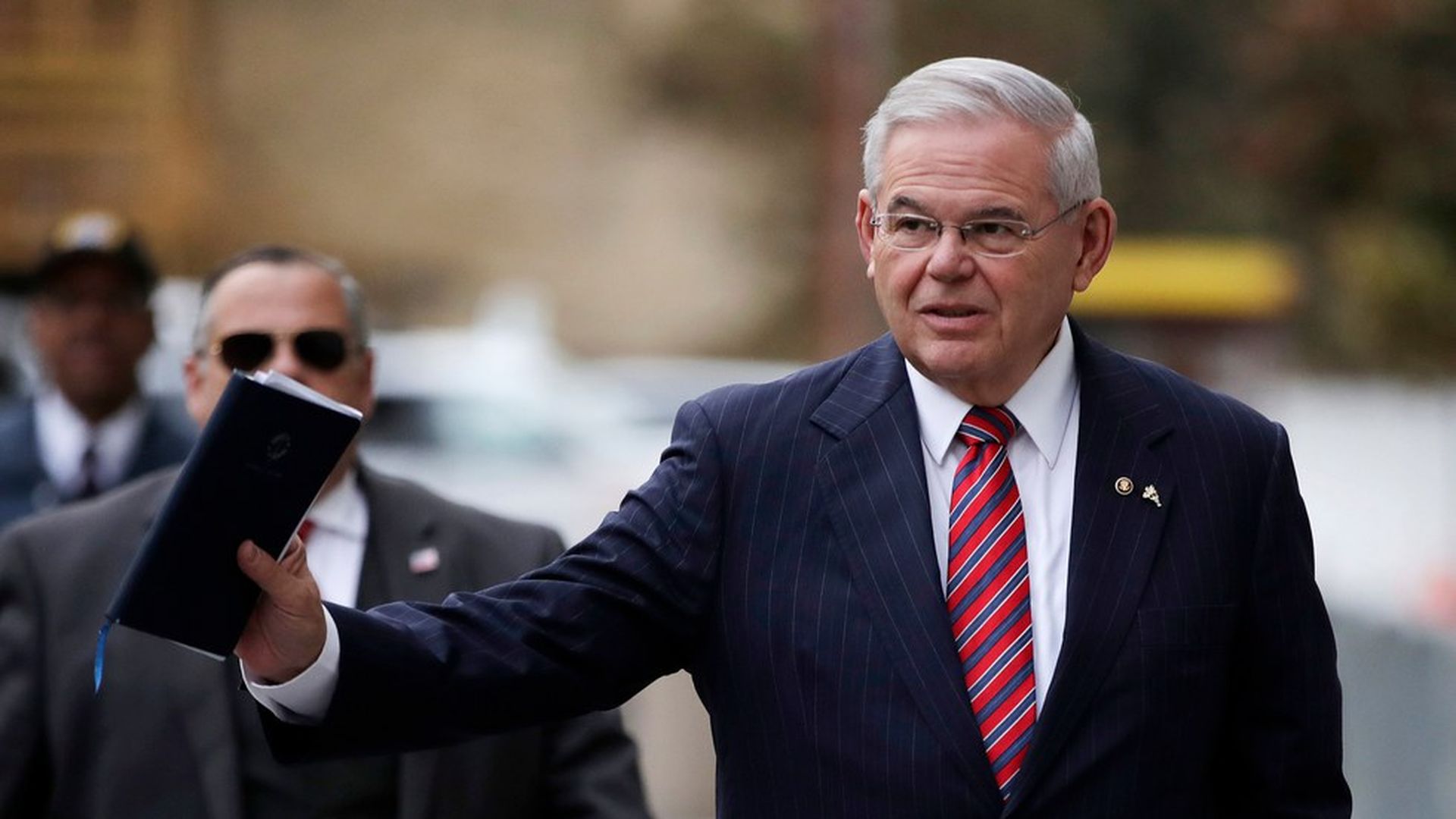 A judge has declared a mistrial in the corruption case against Sen. Bob Menendez after the jury remained deadlocked. "I find that you are unable to reach a verdict" and that "there is no alternative but to declare a mistrial," the judge said, per the NY Times' Nick Corasaniti.
Menendez, a New Jersey Democrat, was charged with participating in a bribery scheme involving a wealthy doctor. Menendez thanked the jurors "who saw through the government's false claims and used their Jersey common sense to reject it." Mitch McConnell has now said Menendez should be investigated by the Senate Ethics Committee.
Go deeper