John Kelly brings in backup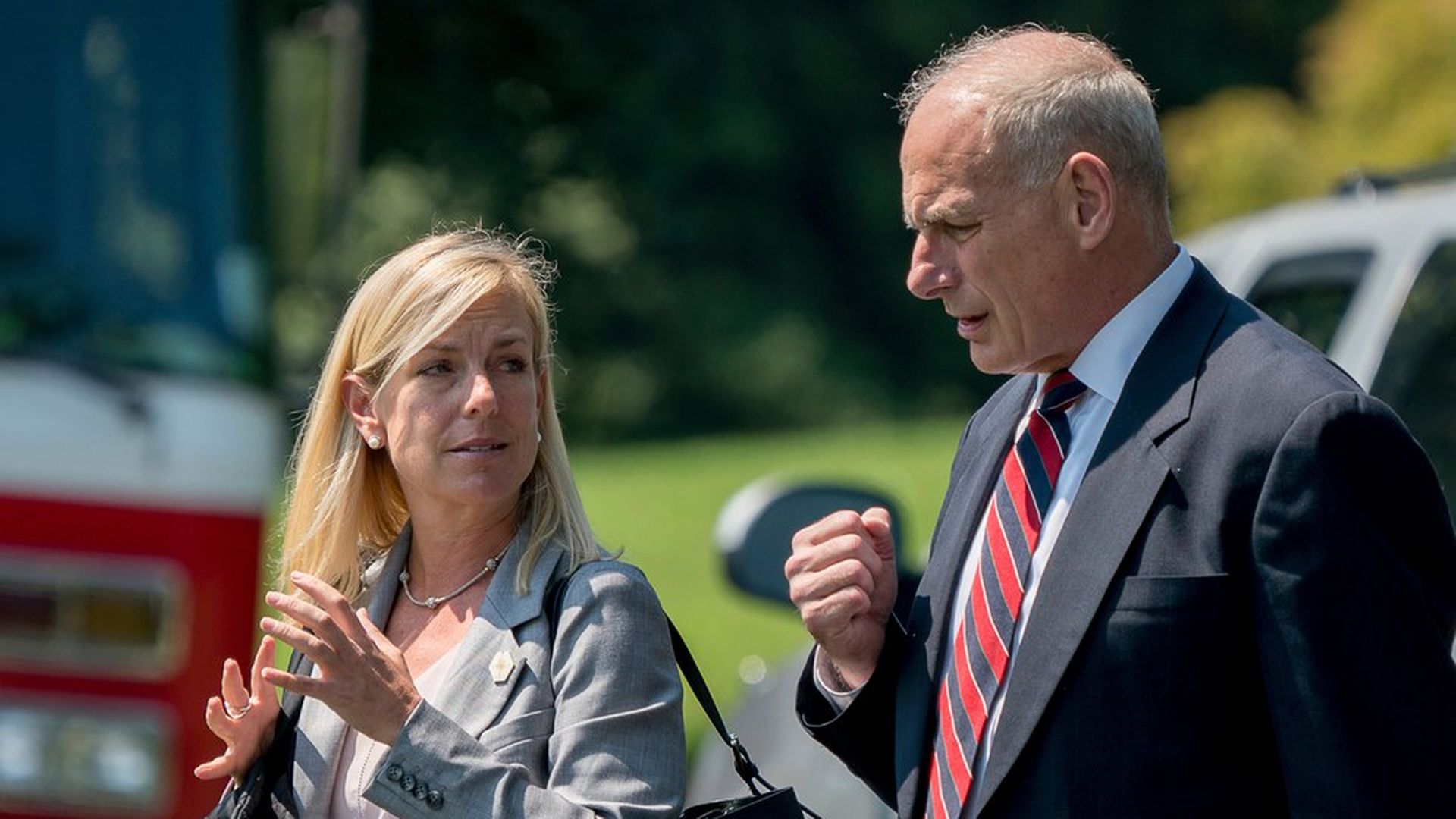 Chief of Staff John Kelly has had one, very public mission since he assumed his role in the White House: keep Trump in line and run a tight ship. But after just six weeks on the job, it's become clear he needs backup — so he appointed Kirstjen Nielsen as his No. 2 last Wednesday, per NYT.
His thinking: Appoint someone "who is willing to be hated," NYT's Maggie Haberman and Glenn Thrush write.
What she'll be doing:
Her official role is assistant to the president and Kelly's principal deputy.
Maintaining a list of the aides Kelly deems unfit to attend "serious" meetings — most notably Omarosa Manigault, who reportedly frequently drops in various meetings uninvited.
Sending "principals only" emails that announce internal policy and planning and, like the above, keeping unwanted folks out.
Why now: Trump's seven months in office have been anything but quiet, and Kelly recognizes he can only do so much. And as the sudden resignations and terminations continue (think: James Comey, Reince Priebus and Steve Bannon), Kelly will have to make some tough decisions moving forward to keep things tame. This is easier done by adding people like Nielsen, Kelly's "brusque, no-nonsense longtime aide."
The winning strategy: "Slowly and methodically, Kelly is replacing the bomb-throwing reality-TV types Mr. Trump feels most comfortable around with competent professionals capable of stabilizing the West Wing."
Go deeper