John Conyers won't resign, attorney says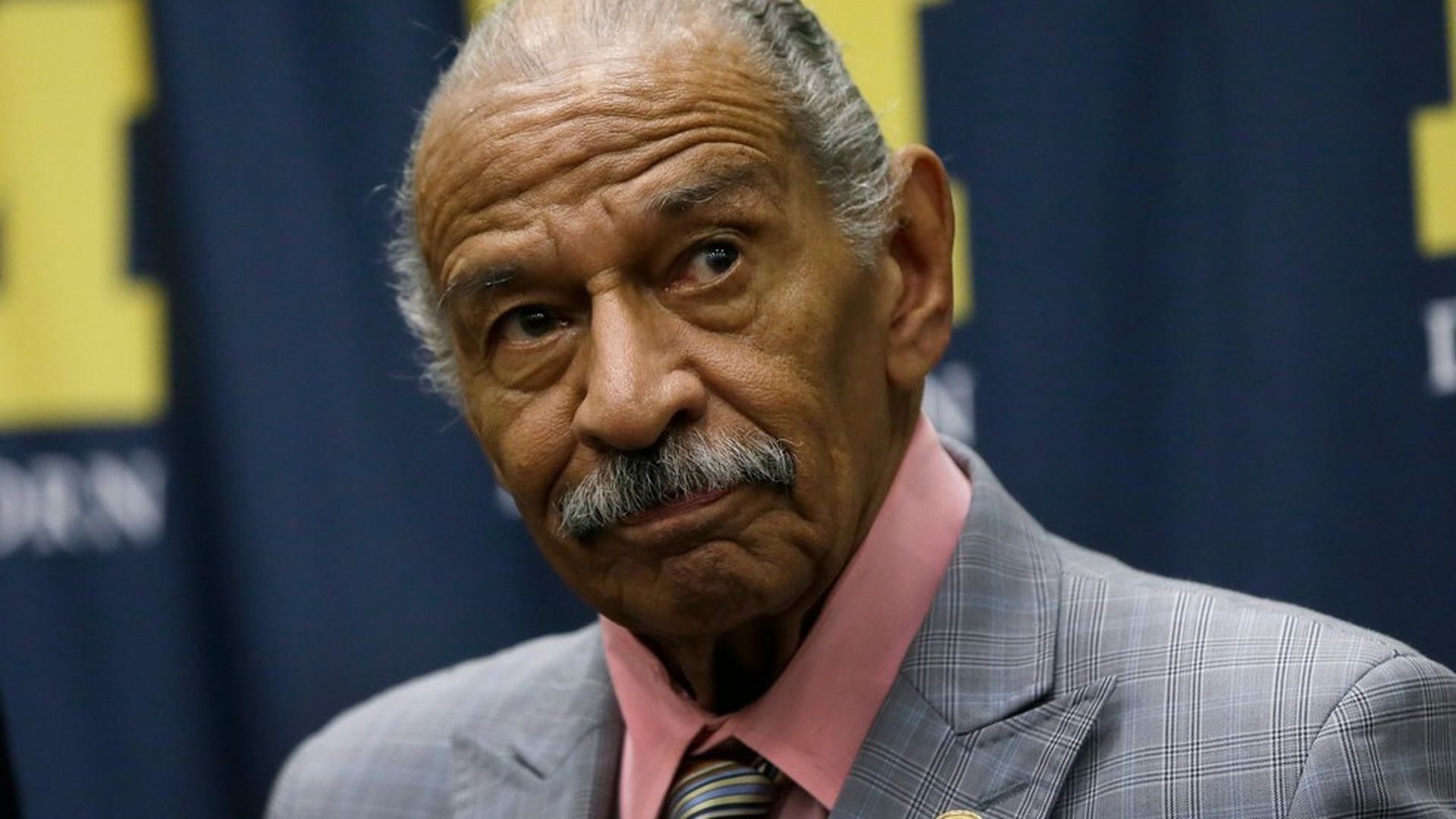 Rep. John Conyers of Michigan will not resign, his attorney announced at a press conference in Detroit today. "That decision sure as hell isn't up to [Nancy] Pelosi," he said. "She is jumping on the bandwagon now."
Why it matters: House Minority Leader Nancy Pelosi called for Conyers' resignation just moments before the press conference started, which comes after several women, including two of his former staffers, accused him of sexual harassment.
More from Conyers' attorney: "At the end of the day, I will suspect that Nancy Pelosi is going to have to explain what is the discernible difference between Al Franken and John Conyers," he said. "And again, he is not going to be pressured by Nancy Pelosi or anyone else. The decision will be made by Congressman Conyers as to what his next course of action is. That will not be today, that will not be tomorrow."
Go deeper: Conyers had previously stepped down from his his position as ranking member on the House Judiciary Committee while an ethics investigation takes place. And he admitted to paying a settlement to a former staffer, but denied the allegations.
Go deeper