Joe Lieberman's law firm a concern inside White House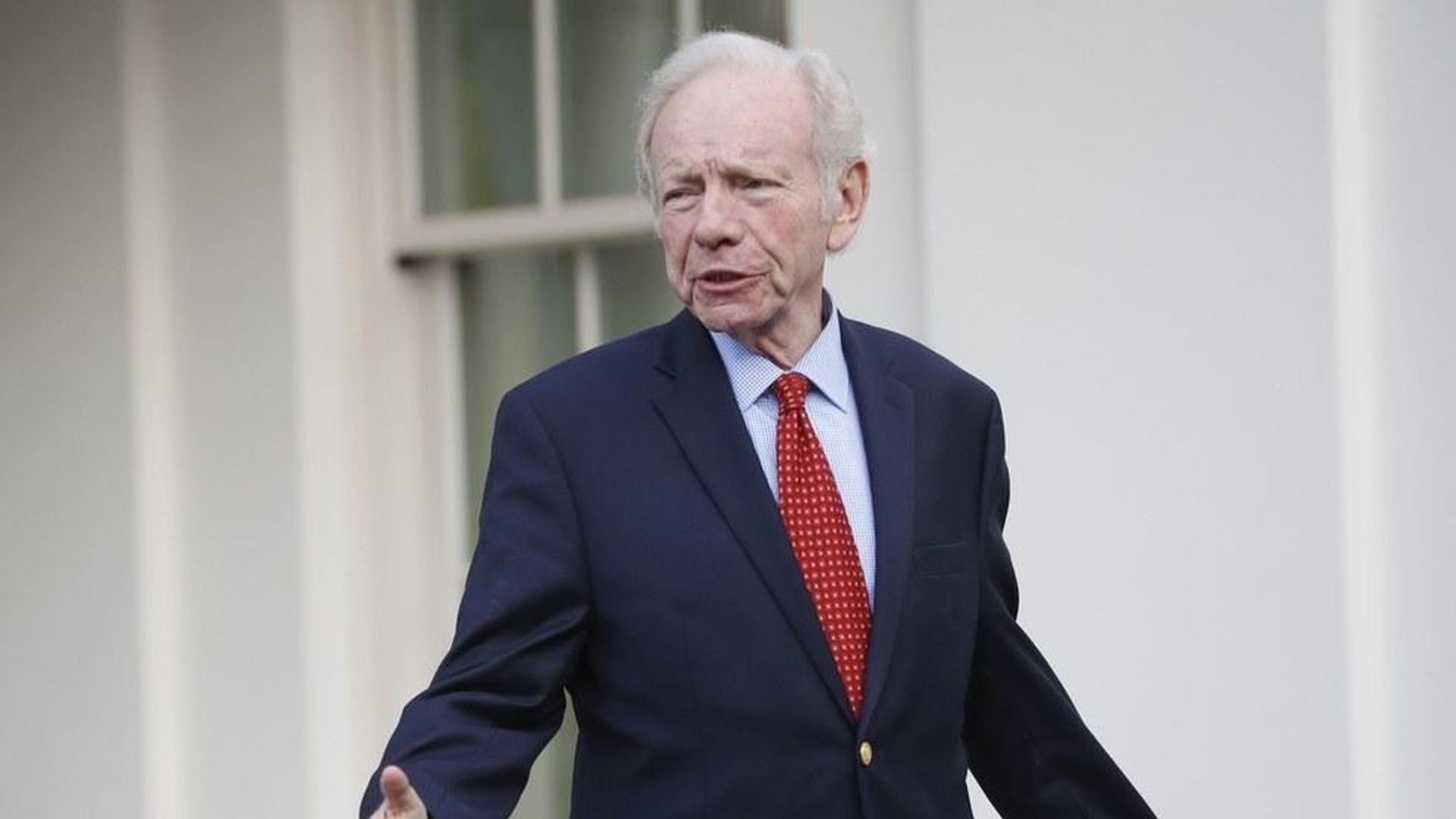 It's not only Democrats who think it's a terrible idea for President Trump to make the former Connecticut Senator Joe Lieberman his next FBI director to replace Jim Comey.
Lieberman works at the same law firm as Trump's longtime lawyer, Marc Kasowitz, and an administration source tells me that connection — which could make it look like Trump is trying to install an ally at the top of the bureau — has become a matter of concern within the White House.
Curious footnote: The Daily Beast's White House reporter Lachlan Markay found that somebody edited Wikipedia to remove Trump from Lieberman's law firm's list of clients. As Markay pointed out, the IP used to make those edits previously edited the page for White House senior advisor Stephen Miller.
Go deeper