Job growth soars in June, but wage growth still disappoints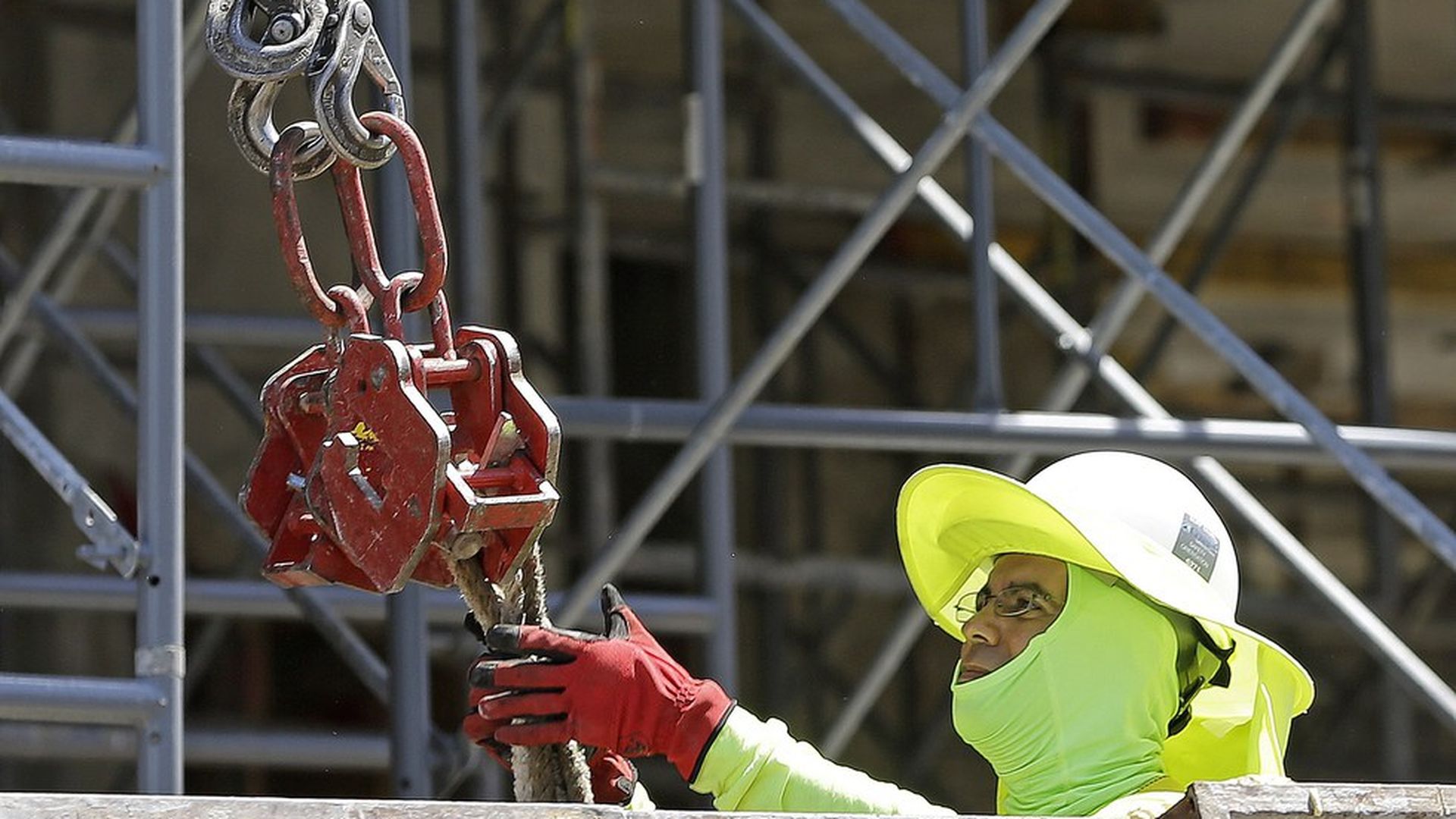 The U.S. economy added 222,000 jobs in June, while the unemployment rate rose slightly to 4.4%, as more Americans joined the labor force, the Bureau of Labor Statistics announced Friday. Economists were expecting 178,000 jobs and an unemployment rate of 4.3%.
The sectors adding the most jobs include health care and food services. Retail, which has been shedding jobs of late, added a modest 8,000 new jobs, while the mining-support sector added 7,000 new jobs.
Why it matters: The report will cause consternation at the Federal Reserve, as it showed little acceleration in wage growth. As University of Michigan economist Justin Wolfers puts it:
Without rising worker pay, there's little reason to expect the Fed will aggressively raise interest rates to beat back inflation. At the same time, some Fed members are worried that keeping interest rates unusually low is causing investors to take on too much risk.
Go deeper