Job growth disappoints in March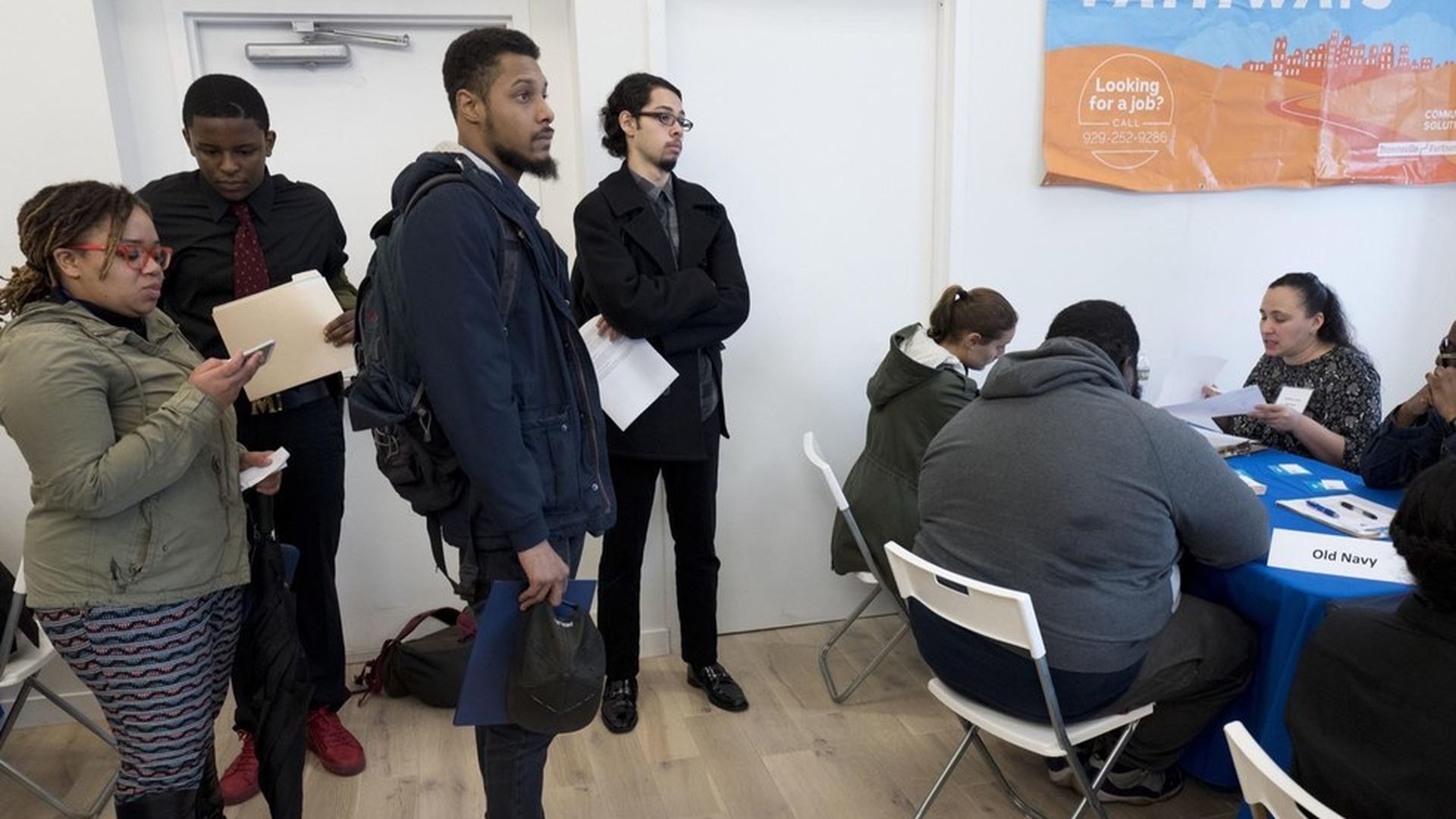 The U.S. economy added just 98,000 jobs in March, while the unemployment rate fell to 4.5%—below economist's expectations of 180,000 new jobs and a 4.7% unemployment rate. Job gains for January and February were revised down by 38,000, as well.
Beyond the headline: Job growth was likely slowed by a snowstorm that hit the East Coast in the middle of March, when the BLS was conducting its survey of businesses. Jobs filled by part-time workers who did no paid work that week as a result of the storm would have been left out of the total job count.
Lower unemployment rate: That unemployment rate is derived from a separate survey of households, which showed much stronger job growth than the more closely-watched establishment survey. This serves as evidence that the establishment survey likely underestimated job growth due to weather effects. As University of Michigan Economist Justin Wolfers put it:
Don't get caught up in any "slowdown" hype -- payrolls growth over the past three months have averaged a healthy +178k. Not bad at all. — Justin Wolfers (@JustinWolfers) April 7, 2017
Go deeper