Job Creators Network launches multi-million dollar tax campaign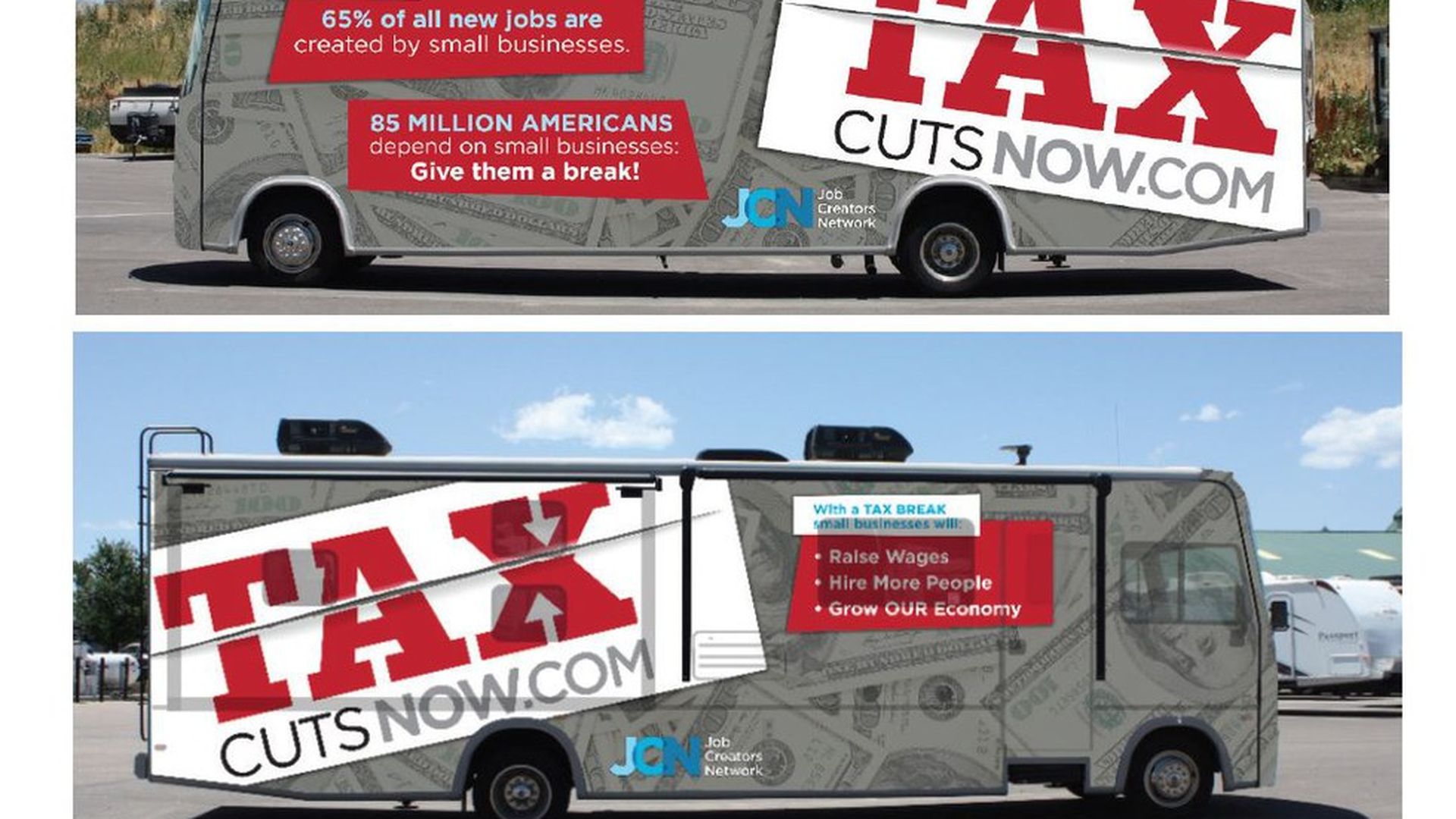 Job Creators Network, a conservative outside group, launched a multi-million dollar tax campaign today. The advocacy campaign calls for small business tax cuts, which JCN argues will "boost wages, jobs and the overall economy."
Why it matters: Small business tax cuts get less attention in mainstream tax discussions than corporate tax cuts. This campaign will highlight the effects of lower small business rates, which is particularly important for some Republican members of Congress who believe their key constituents are small business owners. Former House Speaker Newt Gingrich recently co-authored a USA Today op-ed with JCN arguing, "A tax cut package directed at small businesses and the middle class is better policy than politics."
What's next: JCN wants lawmakers to pass a tax bill by the end of November. The campaign will include a bus tour culminating in a rally in Washington, as well as TV, digital, print and radio ads. The ads will run on networks like CNN, Fox and MSNBC and conservative talk shows including Sean Hannity and Laura Ingraham.
Go deeper