JFK files reveal U.S. operations, American paranoia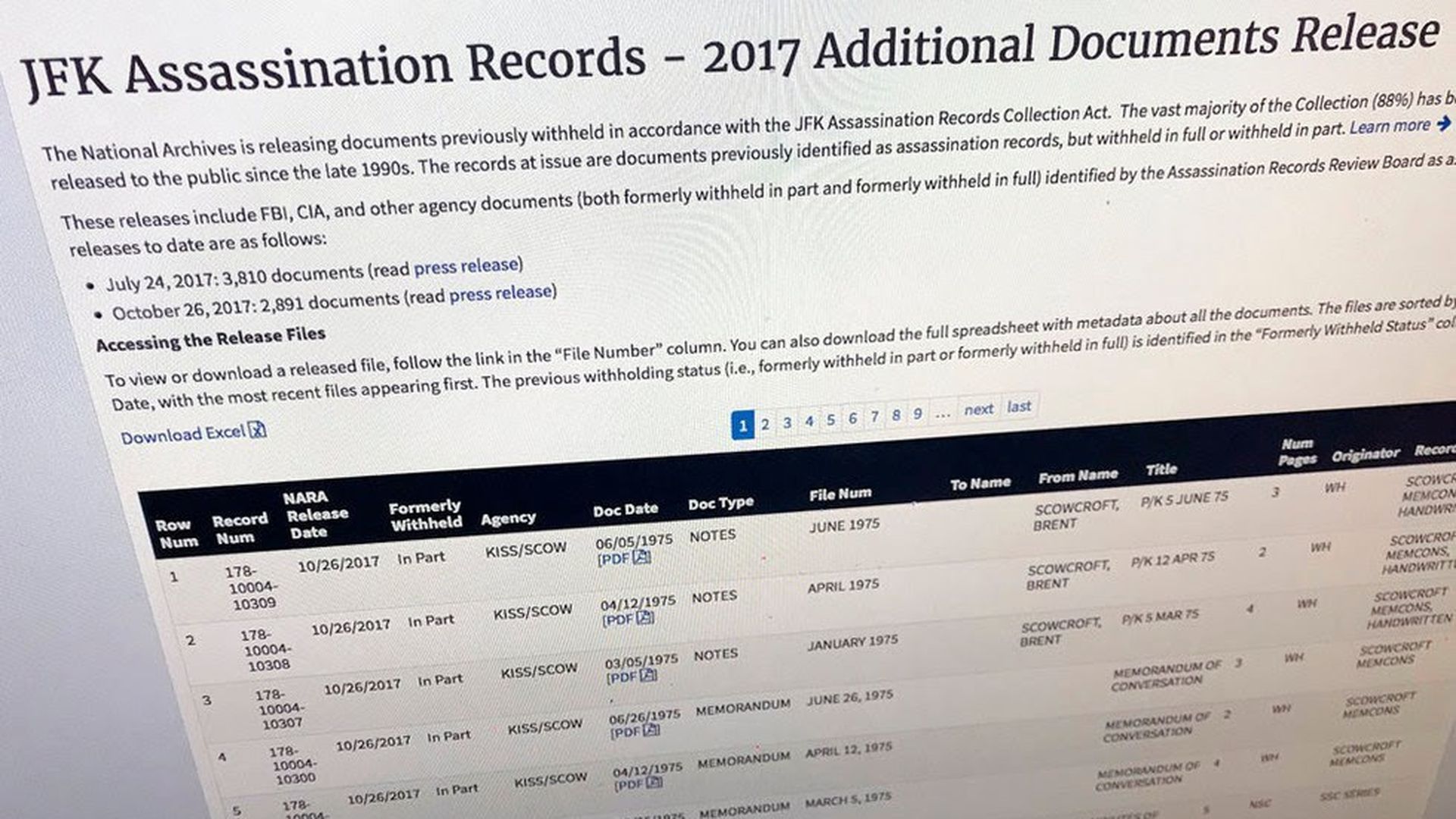 "Cuban assassination plots involving exploding seashells and poisoned swimsuits. Bounties on the heads of high-profile communists. A secretive investigation that tracked John F. Kennedy's assassin into Mexico." But, but, but ... "few if any major plot twists about what happened that day in Dallas in 1963.
"That deft distillation is from the L.A. Times' Matt Pearce, who writes on A1: "[T]he files — which include secret FBI memos, handwritten notes from top White House officials, and CIA field reports — tell the story of America's paranoid underworld in the 1960s, where shadowy figures chased secrets at home and abroad and hatched plots to change the course of history."
"The newly released records shine a light on America's covert operations at a time when America was deeply suspicious of its Cold War adversaries, combating Soviet influence around the globe and engaging in disastrous attempts to overthrow communist revolutionaries in Cuba."
Go deeper ... "What we know from the JFK files," by Axios' Stef Kight and Haley Britzky.
Go deeper