Jeff Sessions: Russia allegation "false"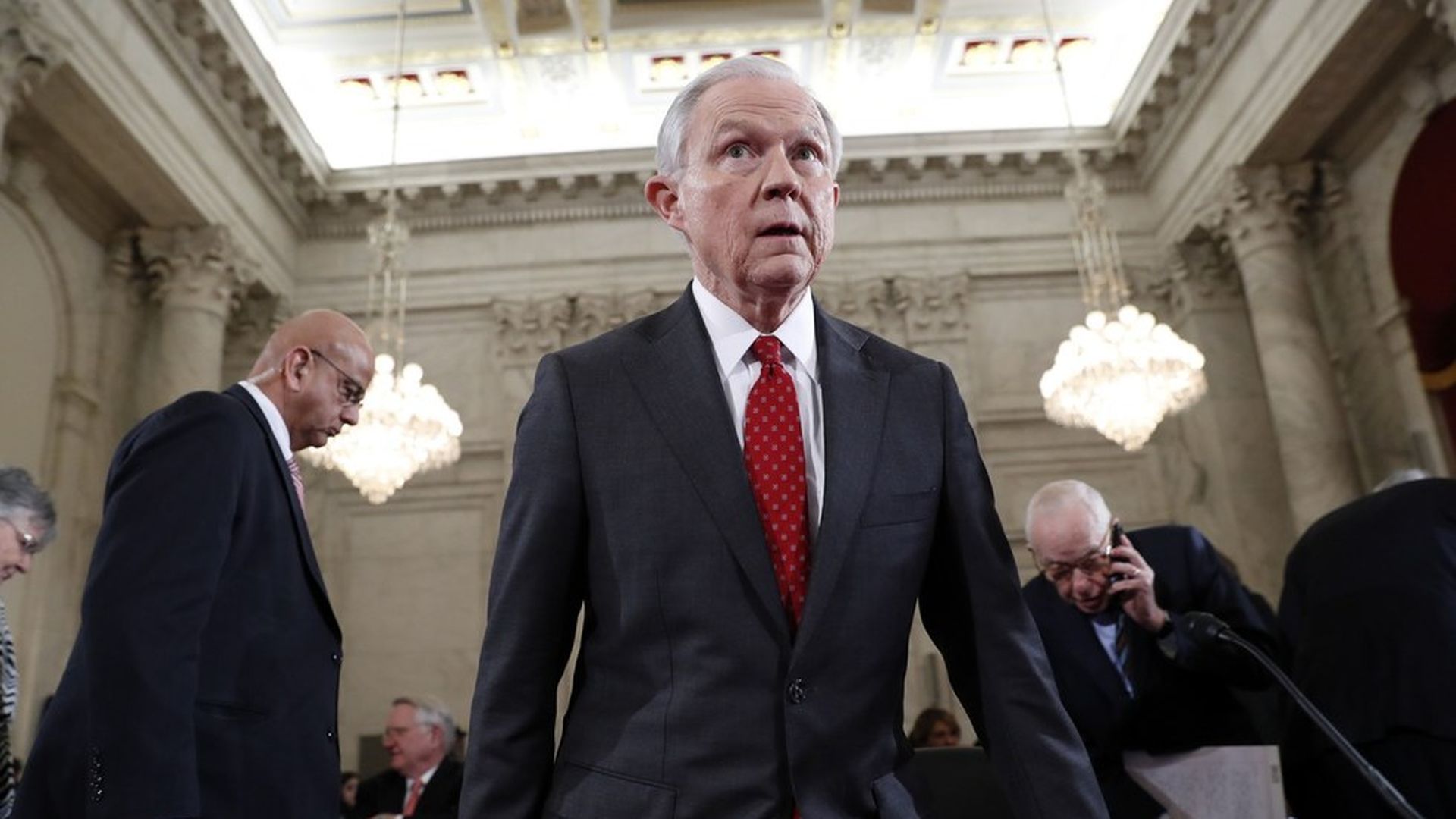 Attorney General Jeff Sessions met twice last year with the Russian ambassador to the US, the Washington Post reports, though he later said he had no "contact with the Russians". The Sessions response:
I never met with any Russian officials to discuss issues of the campaign. I have no idea what this allegation is about. It is false.
Sessions was asked during a confirmation hearing earlier this year about contacts between the Trump campaign and Russia. He said at the time that he did not have "communications with the Russians," and claimed he wasn't aware of any contacts.
The then-senator met once with Sergey Kislyak in his capacity as a member of the Armed Services Committee, and once after an event. He is already under pressure to step aside and appoint a special prosecutor for ongoing Russia-related investigations. For context, Michael Flynn resigned after misleading the White House about conversations with Kislyak.
Go deeper