Jeff Immelt to step down as CEO of GE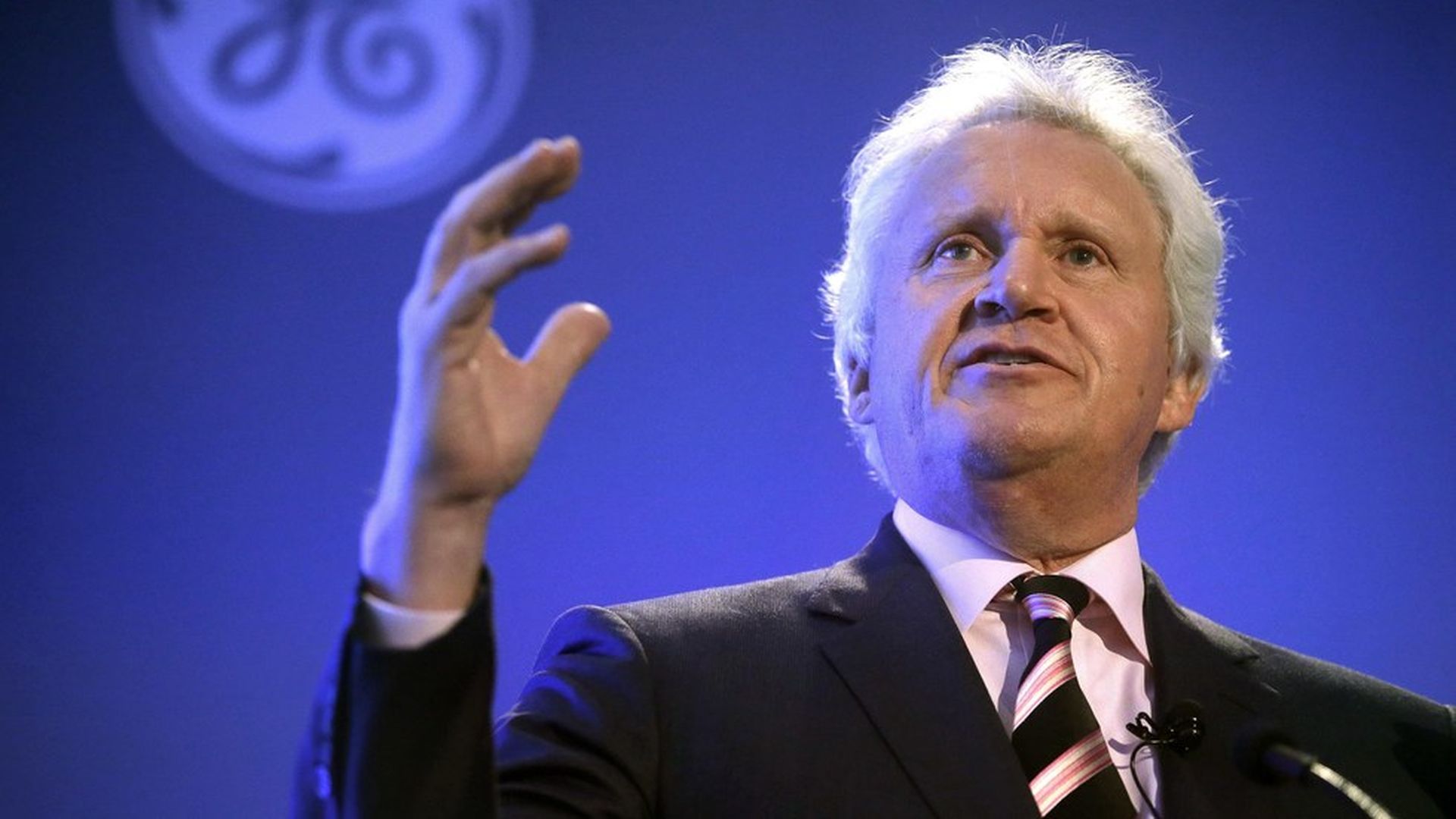 GE Chairman and CEO Jeff Immelt, who replaced Jack Welch in 2001 and steered GE through the financial crisis, is stepping down. He'll be replaced as CEO on August 1, and will retire as chairman of the board at the end of the year.
His replacement: John Flannery, who runs GE healthcare.
The backstory, from Axios' Dan Primack: Consider this one a win for activist investor Nelson Peltz, with whom Immelt has been feuding for months. There even had been some March reports that the Peltz pressure could cause Immelt to retire early, although the longtime CEO seemed to counter such suggestions recently by shelling out $2.8 million for new GE shares after the stock tumbled on an analyst report.
On the other hand: GE is pushing back against the Peltz narrative, saying that its board set a summer 2017 as the time for a CEO succession all the way back in 2013.
Go deeper