Jeff Bezos doesn't think he'll become president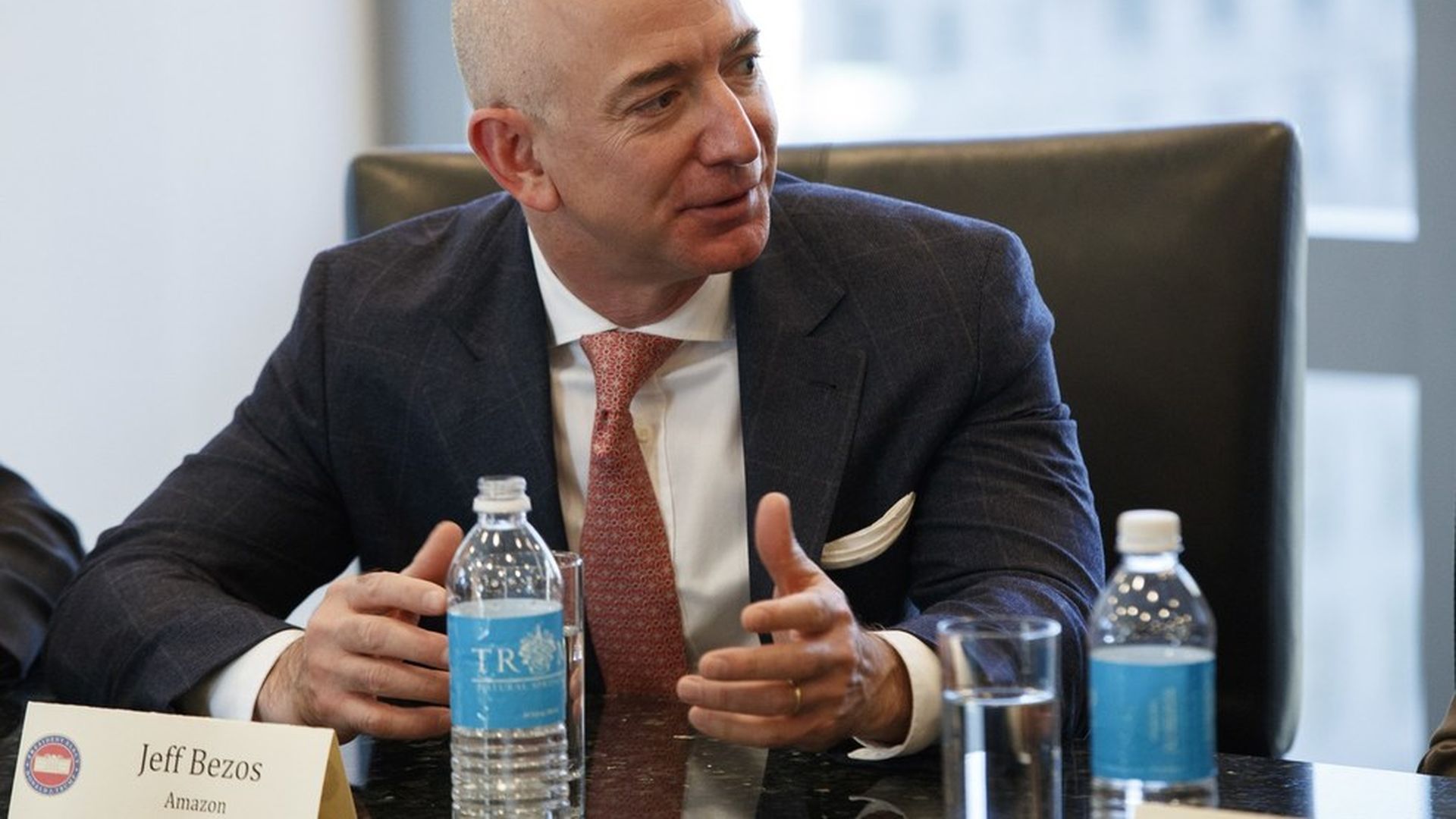 Tech leaders with any proximity to politics or Washington are increasingly being floated in the media as possible candidates for public office, and you can now add Amazon CEO Jeff Bezos to that list. But that's not a career path he says he's interested in. Billboard got this answer when it asked him if he harbored political dreams:
"No. I love my life. I love being an inventor."
Asked a follow-up question about whether there might one day be a "President Bezos," he responded with "Oh, no. I don't think so."
The context: Bezos has become more of a figure in Washington thanks to his ownership of the city's newspaper. He recently bought a home there, as Billboard notes, and Amazon has been growing its lobbying operation. Bezos has also occasionally tangled with Donald Trump — and attended the meeting the then president-elect convened with tech leaders. But plenty of tech execs with no obvious interest in running for office are still involved in politics.
Go deeper