J.D. Vance: What it takes to jump-start the Midwest startup scene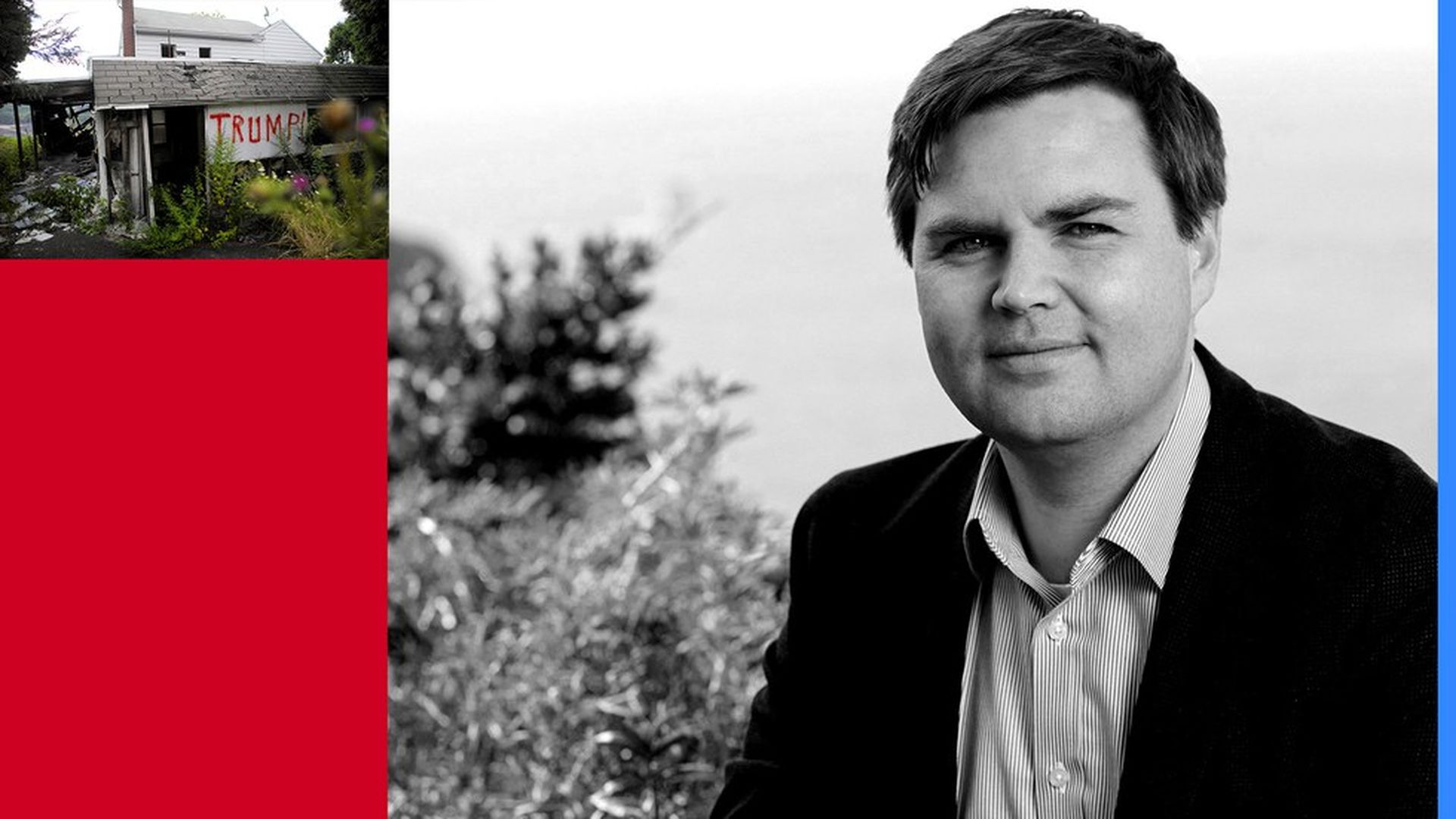 "Hillbilly Elegy" author and venture capitalist J.D. Vance moved back to Columbus earlier this year with the goal of trying to figure out how to attract more money and talent to Ohio's fledgling startup scene.
Why? States in the middle of the country collectively get less than a quarter of total U.S. venture capital dollars, but they're the ones that most need that investment. That's what Steve Case's Revolution, where Vance is now a partner, wants to fix with its "Rise of the Rest" effort.
This week Case and Vance are traveling to four midwestern cities — Central Pennsylvania, Ann Arbor, Indianapolis and Columbus — that haven't benefitted from the investment boom that's largely occurred in coastal tech hubs.
What to watch: I'll be tagging along with the Revolution crew as they explore how these cities are trying to remake themselves, and what it will take to really jumpstart their economic engines. I'll be writing dispatches from the road, so stay tuned.
What's been the most striking thing to you about Columbus' startup scene since moving back?
I was a little surprised at how advanced the local startup scene was already. The last time I'd lived in Columbus was when I was a student at [Ohio State University]. I've been really impressed by what the folks had already built and it obviously builds on some of the themes that we've been talking about for a long time.
What are some examples?
Obviously the folks at Rev1 Ventures are doing great things, and VentureOhio is thinking thoughtfully about how to bring more startups and entrepreneurs to the area. The big headline thing is that CoverMyMeds [a healthcare software company] had a $1 billion exit. I didn't know there was a $1 billion startup company in Columbus.
What is the biggest misperception that tech leaders and investors have of Columbus and communities like it?
Generally, that there isn't a whole lot going on there. Folks in Silicon Valley recognize that it has a lot of network density and obviously a lot of great companies in the Bay Area, but there's a perception that these mid-sized cities don't have a lot going on. Maybe they don't have exciting talent, or exciting companies — and that's just not true.
Another misperception is the idea that the industrial mid-west is an economy in decline rather than on the rise. Of course, both of those things can be true. Obviously some old industries are suffering and some new industries are coming to the foreground. I wouldn't say it's the biggest problem, although it's a problem we're trying to solve with Rise of the Rest...Even though you have quality talent and quality educational institutions and exciting entrepreneurs, you don't have access to capital. And that's the gap we're trying to solve.
What are communities like Columbus not doing that they should be doing more of in order to attract the kind of investment and talent needed to grow the ecosystems?
I don't think there is any one component that the city is ignoring. It's just a matter of accelerating and amplifying their existing work. For example, the Columbus region is home to 20 Fortune 1,000 companies. We need to create more opportunities for the long-established companies to engage and collaborate with the startup community. The region is off to a great start with things like the Columbus Collaboratory, a firm helping to solve cyber security challenges, largely funded by major corporations in Columbus, but there is still more work to be done.
Go deeper