James Comey is writing a book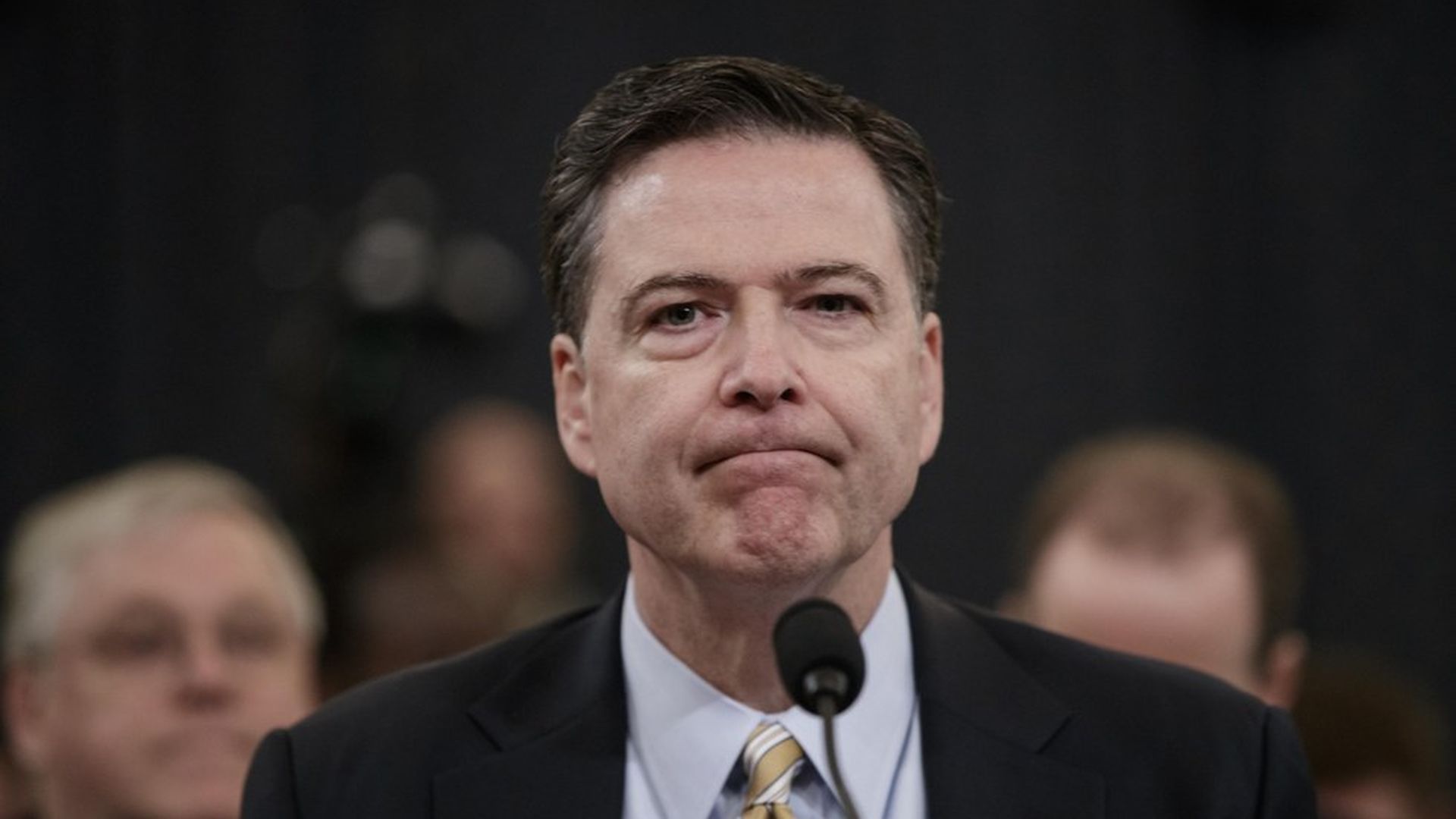 James Comey is officially writing a book, NYT reports.
Though it won't be a traditional tell-all, it will include details about his time in public service, the guiding principles that have shaped his life, and, yes, his experiences during the four months he worked under President Trump. It will also include details into his thinking while investigating Hillary Clinton's use of a private email server and the FBI's probe into Russian meddling in the 2016 election. The overarching theme: ethical leadership.
"It's a book about leadership and his search for truth, informed by lessons and experiences he's had throughout his career, including his recent experiences in the Trump administration," Matt Latimer, partner at Javelin publishing (which is publishing Comey's book), told NYT.
Note: Javelin has also worked with Donna Brazile, Tucker Carlson, Sen. Ben Sasse, Rep. Tulsi Gabbard and Andrew Puzder (former nominee for Labor Secretary).
Go deeper