Ivanka Trump oversaw Murdoch daughter's trust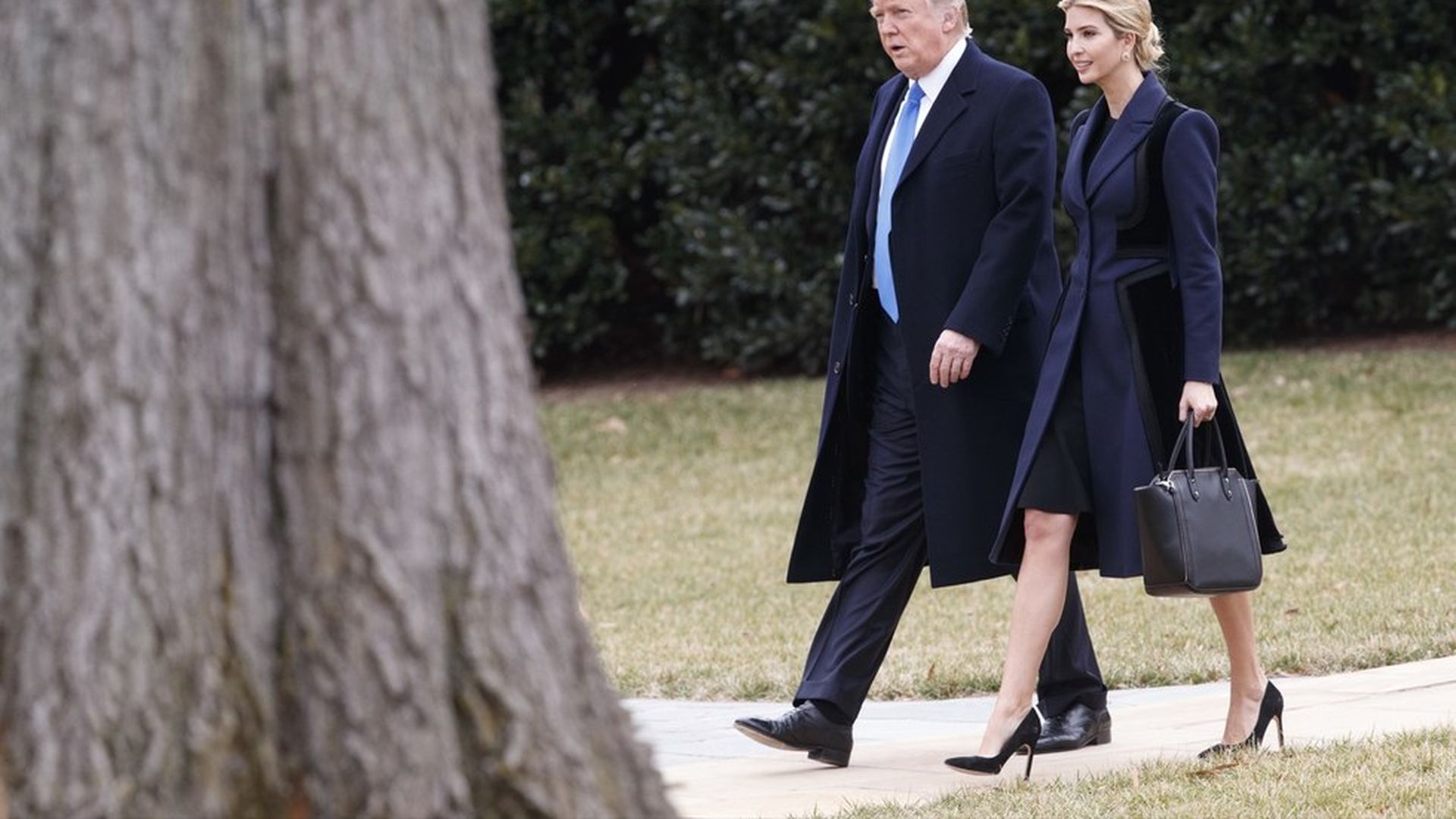 Ivanka Trump stepped down on December 28th from a five-person board that oversees a $300 million trust owned by Rupert Murdoch's youngest daughters, the Financial Times reports. The FT says that Trump had been on the board for several years, going back before her father's presidential campaign.
Why it matters: The news illustrates the close relationship between the Trumps and the Murdochs, a relationship that could have wide implications for Corporate America. New York Magazine reports that Trump recently solicited Murdoch's advice for whom to name as chair of the FCC, while Murdoch has pressed Trump to block the proposed AT&T-Time Warner merger.
Go deeper