Ivanka Trump behind closed doors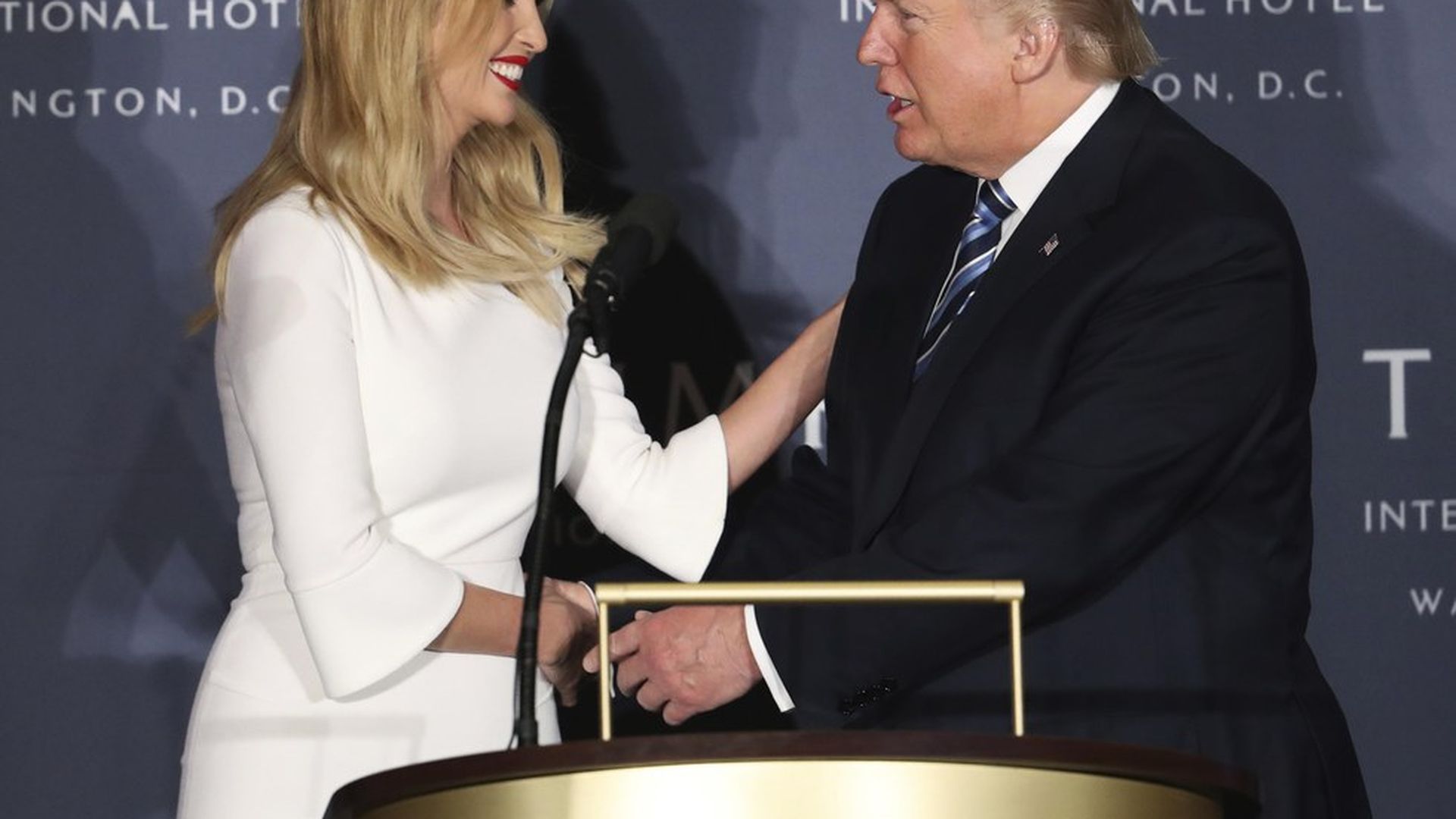 A new NYT article, "Ivanka Trump's West Wing Agenda," reveals some fascinating tidbits about what the First Daughter is really like behind closed doors, especially when her father's reputation is on the line.
The Access Hollywood tape: Donald Trump remained unmoved by the news that the tape would be leaked and said he would issue an apology if anyone was offended. But Ivanka, who reportedly pleaded with him to make a genuine apology, ran out of the room crying.
Her job: She set up weekly meetings with Steve Mnuchin, plans to review executive orders, and called UN Ambassador Nikki Haley about getting humanitarian aid to Syria. She's weighed in on deportation, education, climate, and refugee policy.
Why it matters: Ivanka is clearly more emotional and compassionate than her father has been publicly, but she shares a similar drive and interest in political leadership. Those qualities work well together, as people close to her say she has an important, unmatched skill: she can "effectively convey criticism to a man who often refuses it from others," which could continue to influence Trump's policies.
Like father, like daughter:
"She has his eye for image and branding, his sensitivity to perceived criticism."
"They are both skilled at the art of the sale."
"Like him, she appears confident she can master realms in which she has little expertise or experience."
How they got so close: After their parents divorced, Don. Jr was away at boarding school and refused to talk to Trump for a year; Eric was very young, so Ivanka became the child to spend the most time with him.
Trump's critics: "Everything that was ascribed to him suddenly, for my critics, became true of me," she told the NYT, speaking of how she receives "scathing" letters from those unhappy with her father.
Go deeper