It's time for the House to vote on Trumpcare — or is it?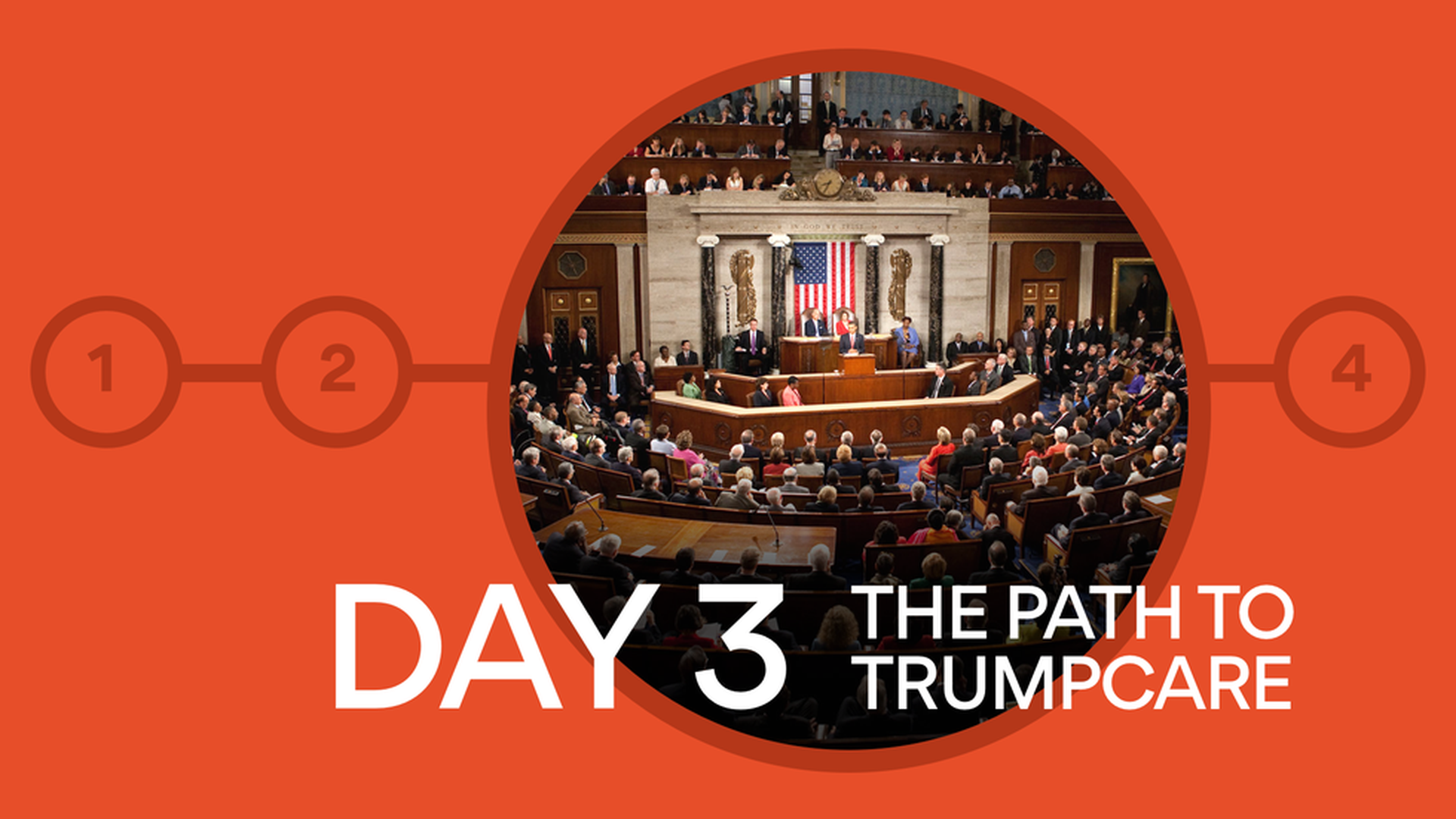 Looks like the White House and GOP leaders are willing to meet some of the conservatives' demands to knock out Obamacare's insurance regulations — even though there's no guarantee those changes would comply with the budget rules, and they could just get stripped out in the Senate. So why go through the exercise? Because President Trump and House Speaker Paul Ryan need their votes, and right now, the goal is just to get something through the House.
Here's where things stand as of this morning:
Top Republicans may be willing to strip out Obamacare's "essential health benefit" requirements to win the votes of the Freedom Caucus.
These are the 10 categories of benefits that have to be covered under the law: outpatient care, emergency services, hospitalization, maternity care, mental health, prescription drugs, rehab, laboratory services, preventive care, and pediatric services.
Still up in the air is whether the GOP will also be willing to strip out Obamacare's other insurance regulations — like requiring insurers to cover pre-existing conditions and preventing them from charging sick people more than others.
The Freedom Caucus wants them out because they think those are the reasons individual health insurance became so expensive under Obamacare — but the law's supporters say those health plans used to be skimpy and will go back to being skimpy if the benefits aren't required.
The change of plans happened after the White House offered to try to get those regulations stripped out in the Senate, if the conservatives would vote for the House bill as is. The conservatives rejected that offer because they don't trust the Senate.
The risk, as Democratic aides warned, is that the Senate could just strip out all the insurance changes.
The fallout: one of the leading moderates — Rep. Charlie Dent — announced last night that he's a "no," due to the likely coverage losses and high health insurance costs for low-income people.
As of this morning, there is no Congressional Budget Office estimate for the latest changes.
There's also no rule for the floor debate. The House Rules Committee recessed late last night without approving one. They did give themselves the ability to write a same-day rule.
In the meantime, the Koch brothers are doing their best to pull conservatives away from the GOP bill: They're setting up a "seven-figure fund" to support any lawmakers who vote against it.
Go deeper