It's deadline day for the ACA exchanges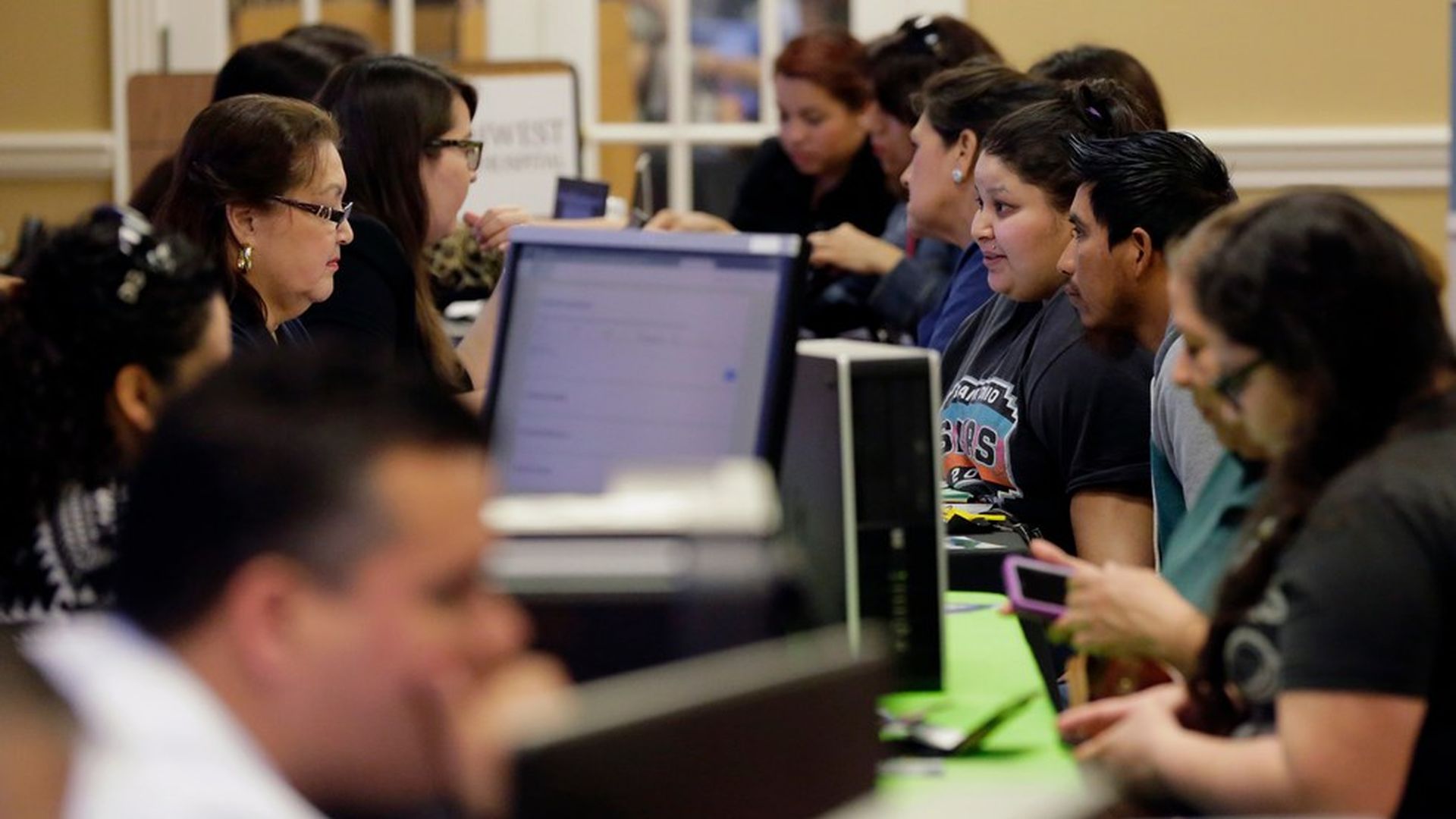 Health insurance companies have to inform the federal government today if they are in or out of the ACA's individual and small-group marketplaces for next year. There's reason to believe many insurers that have publicly committed to offer plans will indeed sign contracts.
Who's likely in
Regional safety net health plans: "Almost all our plans have filed and are ready to go. But many were waiting to see what happened with Graham-Cassidy before locking in their final answer," said Meg Murray, CEO of the Association for Community Affiliated Plans.
Plans that are part of hospital and doctor systems: Kaiser Permanente CEO Bernard Tyson and Intermountain Healthcare CEO Marc Harrison have relatively large exchange populations, and both have told me somewhat recently they have no intention of bailing.
"Our community-based plans have long recognized the exchange market is not a moneymaker but part of a comprehensive approach to serving an entire community and nation," said Ceci Connolly, head of the Alliance of Community Health Plans.
Who's outAetna, Humana and UnitedHealth Group are still gleefully sitting on the sidelines.The othersAnthem has pruned its exchange plans heavily. It's the company to watch most closely this week, along with the other state Blue Cross Blue Shield plans.Centene has aggressively expanded its offerings. It'd be surprising if the company made any last-minute changes. Molina Healthcare, the troubled Medicaid insurer, is a little unpredictable given its massive ACA losses. But a spokesperson said Molina "plans to participate in the 2018 individual exchanges in California, Florida, Michigan, New Mexico, Ohio, Texas and Washington."The wild card: If the Trump administration continues to play chicken with cost-sharing subsidies, insurers may hedge the risk by jacking up premiums. They'd rather pay back the money to consumers in the form of rebates, or drop out entirely, than roll the dice on lower premiums.
Go deeper