Iraqi PM: we are witnessing "the end" of ISIS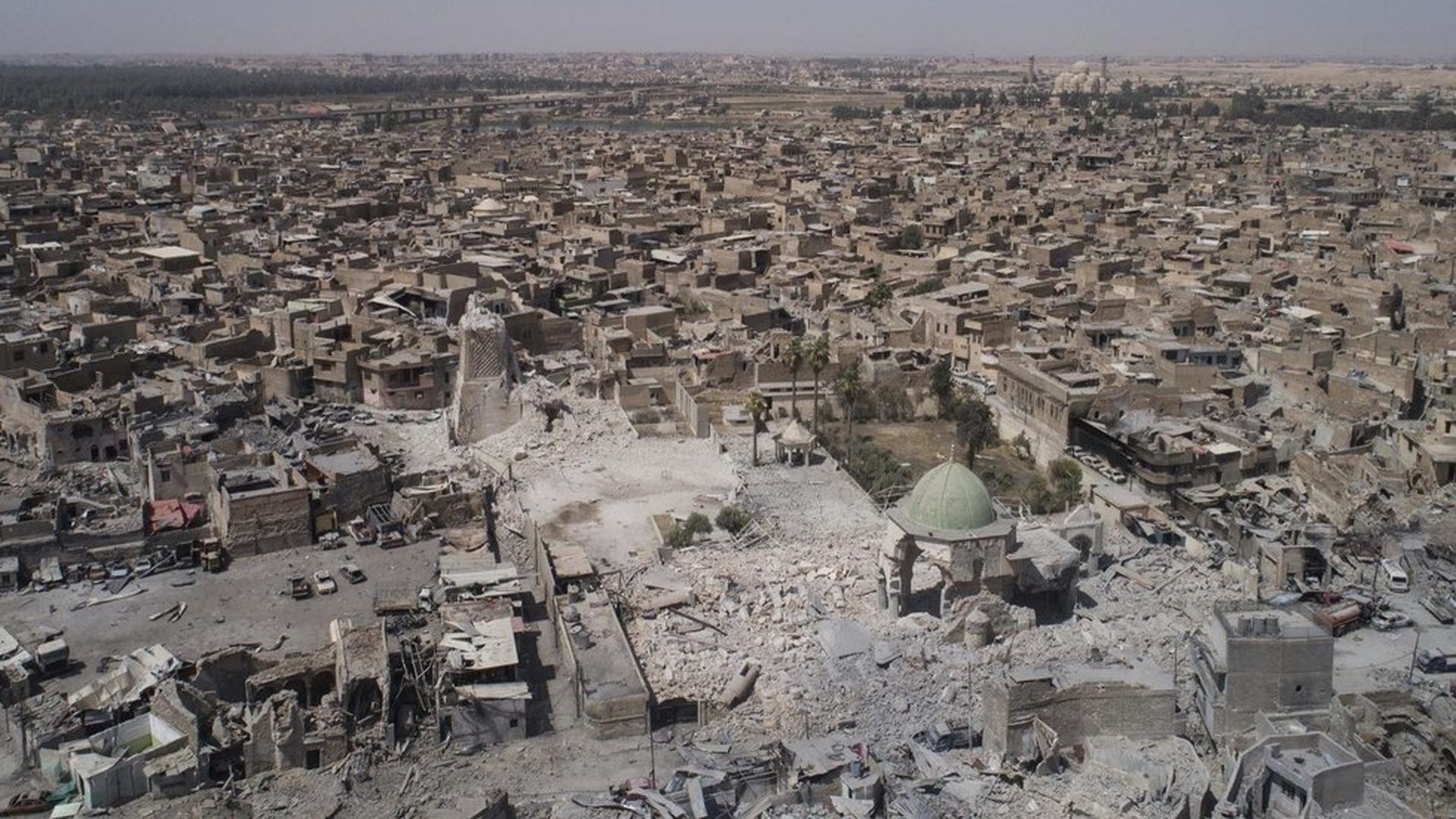 Iraqi forces have recaptured Mosul's Great Mosque of al-Nuri from ISIS — a huge symbolic victory in the fight against the terrorist group that comes just a week after ISIS militants destroyed the site, one of Iraq's most famous landmarks, per the BBC.
Its significance: The mosque was the site of ISIS leader Abu Bakr al-Baghdadi's only public appearance in 2014 as he declared an ISIS "caliphate."
Iraq's PM Haider Al-Abadi celebrated the news on Twitter, saying: "We are seeing the end of the fake Daesh state, the liberation of Mosul proves that. We will not relent, our brave forces will bring victory."
Go deeper