Iran tested a ballistic missile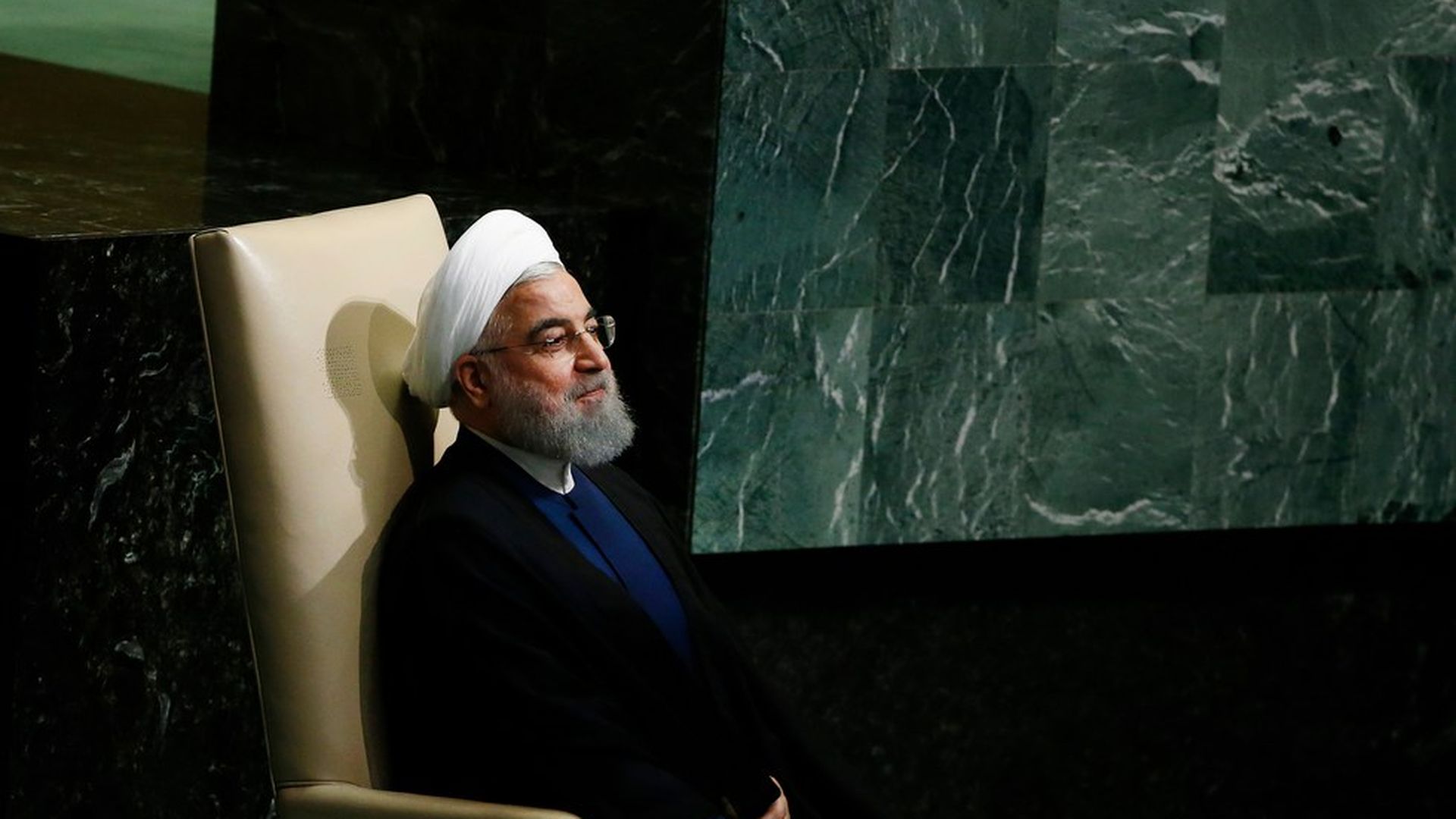 Iran unveiled its latest ballistic missile Friday and said it tested it today, Reuters reports. State television carried footage of the test. Iran said it is capable of carrying multiple warheads, of flying 2,000 km is capable of hitting parts of the Middle East, including Israel, a key American ally, per the AP.
The Trump effect: This is a challenge to Trump, since Trump signed a bill imposing penalties on those involved in Tehran's ballistic missile program last month. (The U.S. has said Tehran's tests violate a UN resolution endorsing the Iran nuclear deal.)
Iran's defense minister said "we will certainly not be the least affected by any threats and we won't ask anyone's permission" about its missile program.
Context:
Trump said this week he has "decided" whether to exit the Iran nuclear deal, but wouldn't reveal the decision.
Iranian president Hassan Rouhani said earlier this week if Trump follows through on his threats to nix the nuclear deal, America would pay "such a high cost."
The Trump administration re-approved sanctions waivers for Iran as part of the nuclear deal last week. The deadline to re-certify the deal as a whole is coming mid-October.
Go deeper: Secretary of State Rex Tillerson said Iran may be honoring technical aspects of the deal
Go deeper