Iowa is changing a core Medicaid requirement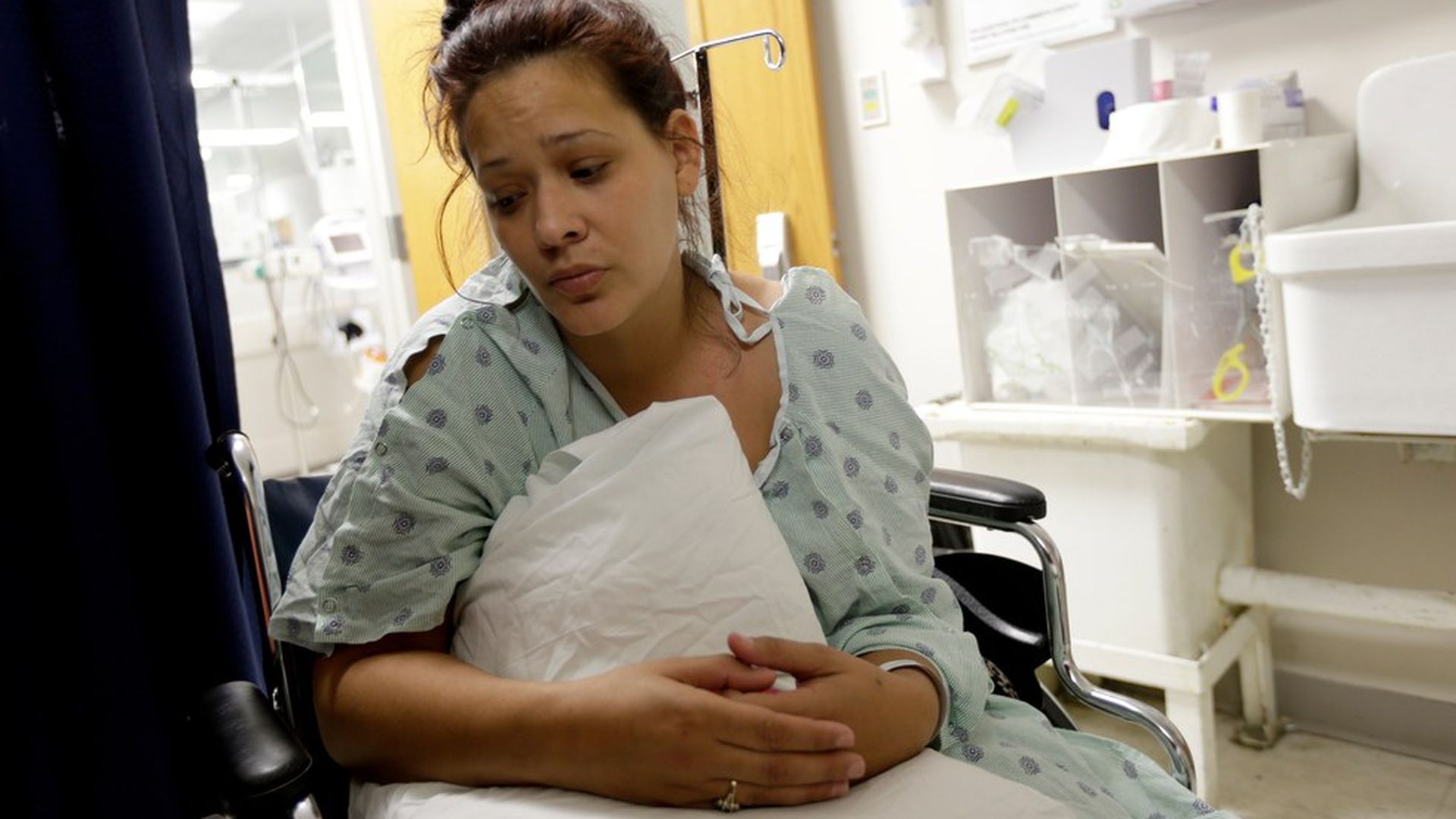 The Trump administration has approved a waiver from Iowa, effective Nov. 1, that says the state will not have to provide Medicaid coverage to low-income people for the three months prior to when they applied.
Between the lines: Conservatives say the waiver from Medicaid's three-month retroactive eligibility will encourage people to sign up for Medicaid quickly and prevent people from only applying once they are sick. But consumer advocates are worried the move, which will deny retroactive benefits to 40,000 Iowans to save $37 million, will lead to high medical bills for seniors and people with disabilities.
The details: This is one of the first major Medicaid waivers approved under Seema Verma, who helped engineer several other states' waiver applications before taking the helm at the Centers for Medicare & Medicaid Services.
Here's how the main provisions stack up:
Removing the three-month retroactive eligibility period will apply to all Iowa Medicaid recipients, except for pregnant women and infants younger than 1.
Federal Medicaid law requires backdated eligibility to protect low-income people from high medical bills, especially in situations like traumatic events or accidents that prevent people from signing up for Medicaid immediately.
Twenty-three of the 27 public comments on the waiver were opposed to eliminating the three months of retroactive Medicaid benefits. Consumer advocates argued the move could plunge the most vulnerable people into medical debt. Hospitals and doctors didn't like it because they would have to absorb more charity care.
However, despite the negative feedback, Iowa had to apply for the elimination of retroactive Medicaid benefits because the state's Republican-led legislature passed a law requiring it.
Arkansas, Indiana and New Hampshire also have waivers for retroactive eligibility, but some strings are attached.
Looking ahead: MaryBeth Musumeci, a Medicaid expert at the Kaiser Family Foundation, said Iowa's approval is consistent with the view Verma and then-Health and Human Services Secretary Tom Price outlined in a letter to governors earlier this year — that they want to make Medicaid more like commercial health insurance. Now, the big question marks are whether Iowa will conduct outreach to inform Medicaid members of the change, and whether other states will try to mimic Iowa's conservative waiver.
Go deeper