Internet Association condemns immigration ban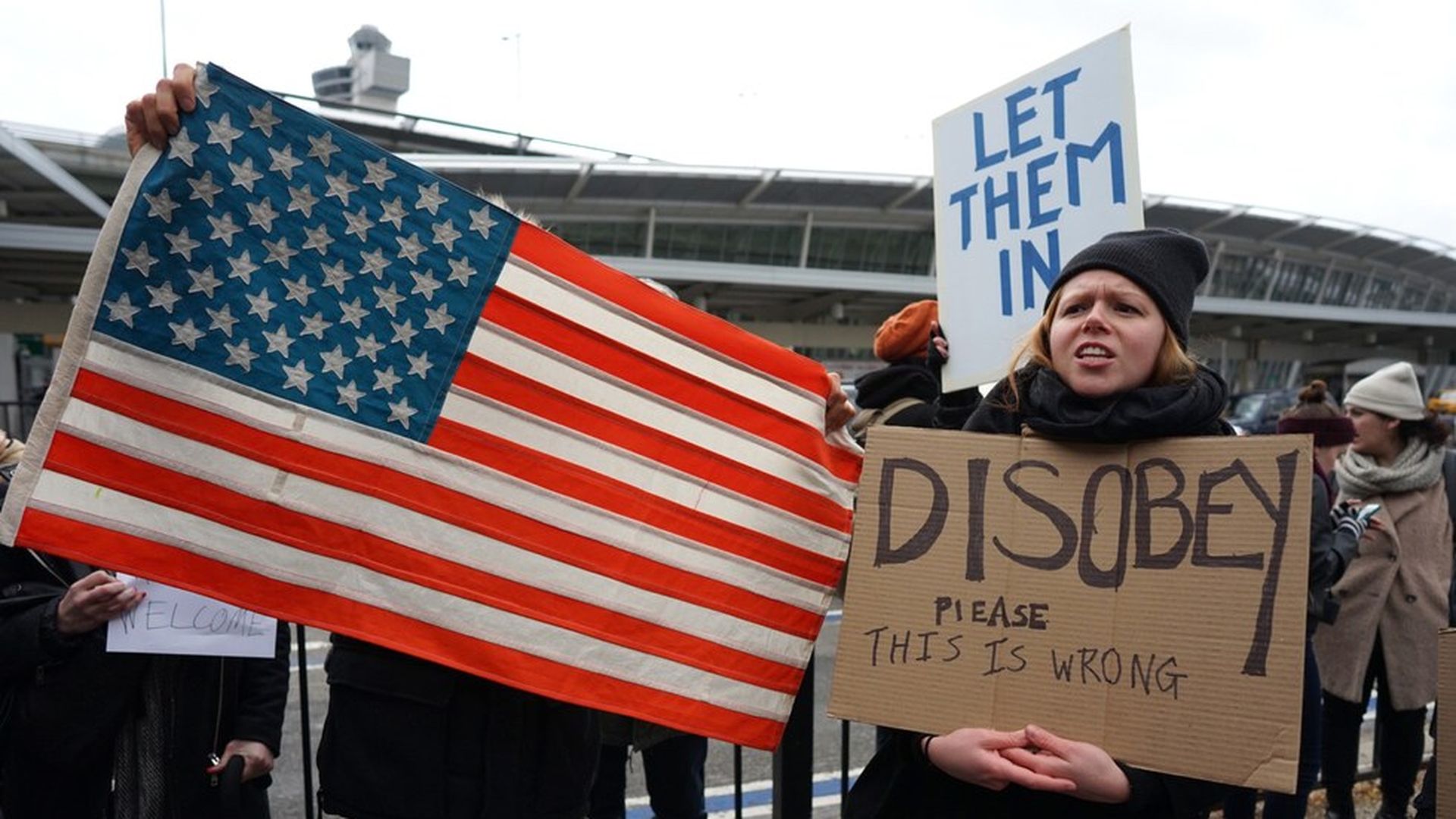 Internet Association CEO Michael Beckerman issued a statement warning that Trump's order banning immigrants to the U.S. has "troubling consequences."
"The internet industry is deeply concerned with the implications of President Trump's executive order limiting immigration and movement into the United States ... internet companies in particular thrive in the U.S. because the best and the brightest are able to create innovative products and services right here in America." — Internet Association CEO Michael Beckerman.
The statement also emphasizes how the company's legal immigrant employees covered in the recent orders will not be able to return back to their jobs and families in the U.S. as a result.
Why this matters: Top tech executives were already lining up in opposition to the order. They could be a strong voice against Trump administration actions to restrict immigration
Go deeper