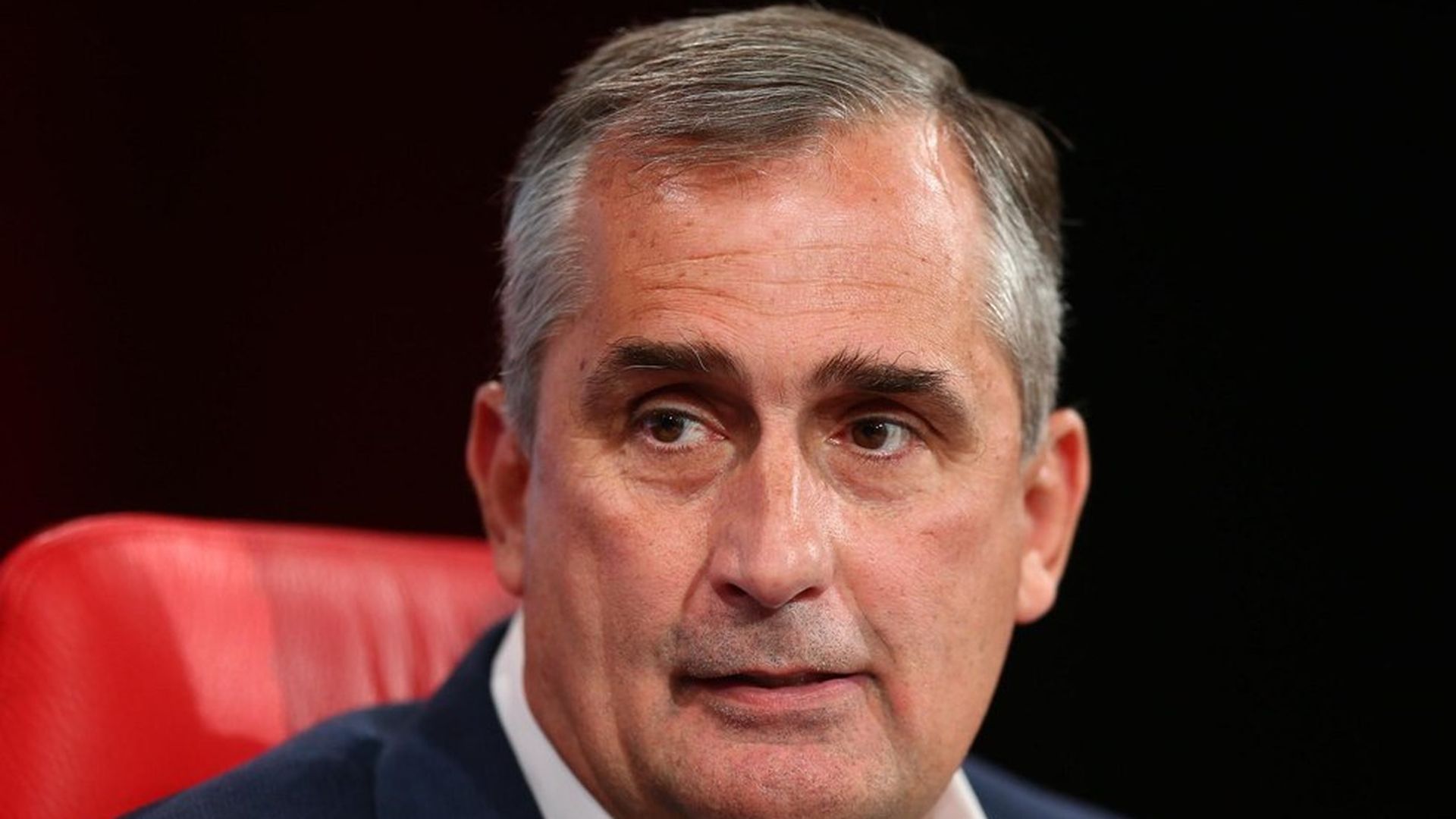 After spending $15 billion on Mobileye and unwinding efforts in wearables and other gadgets, Intel CEO Brian Krzanich says he is ready to take a break from making big changes at the chip giant. "I think you can only take on so much at a time and you need to stop and breathe and let the organization breathe and re-form," Krzanich said in a brief interview after his appearance at TechCrunch Disrupt yesterday.
Despite giving up on a few projects, Krzanich said Intel's biggest bets are paying off. "Our Altera investment has been great," he said, referring to another of Intel's 11-figure deals.
That said, Krzanich doesn't see another similar-size deal anytime soon "I don't see a big gap right now," he said. "It's all about execution and getting some of this done and out the door. ... Make sure you execute on what you said you were going to do. ... It doesn't mean we won't do small things. But I don't have another big one."
On leaving Trump's manufacturing council: "My story there was really more about, look, I am the CEO of a tech company and one of the largest manufacturers in the U.S. If I can help raise U.S. manufacturing and U.S. technology, I am all in. If it starts to become a political argument, that's not my job and not my expertise and I am going to back away."
Go deeper