Insurers won't give up on Obamacare payments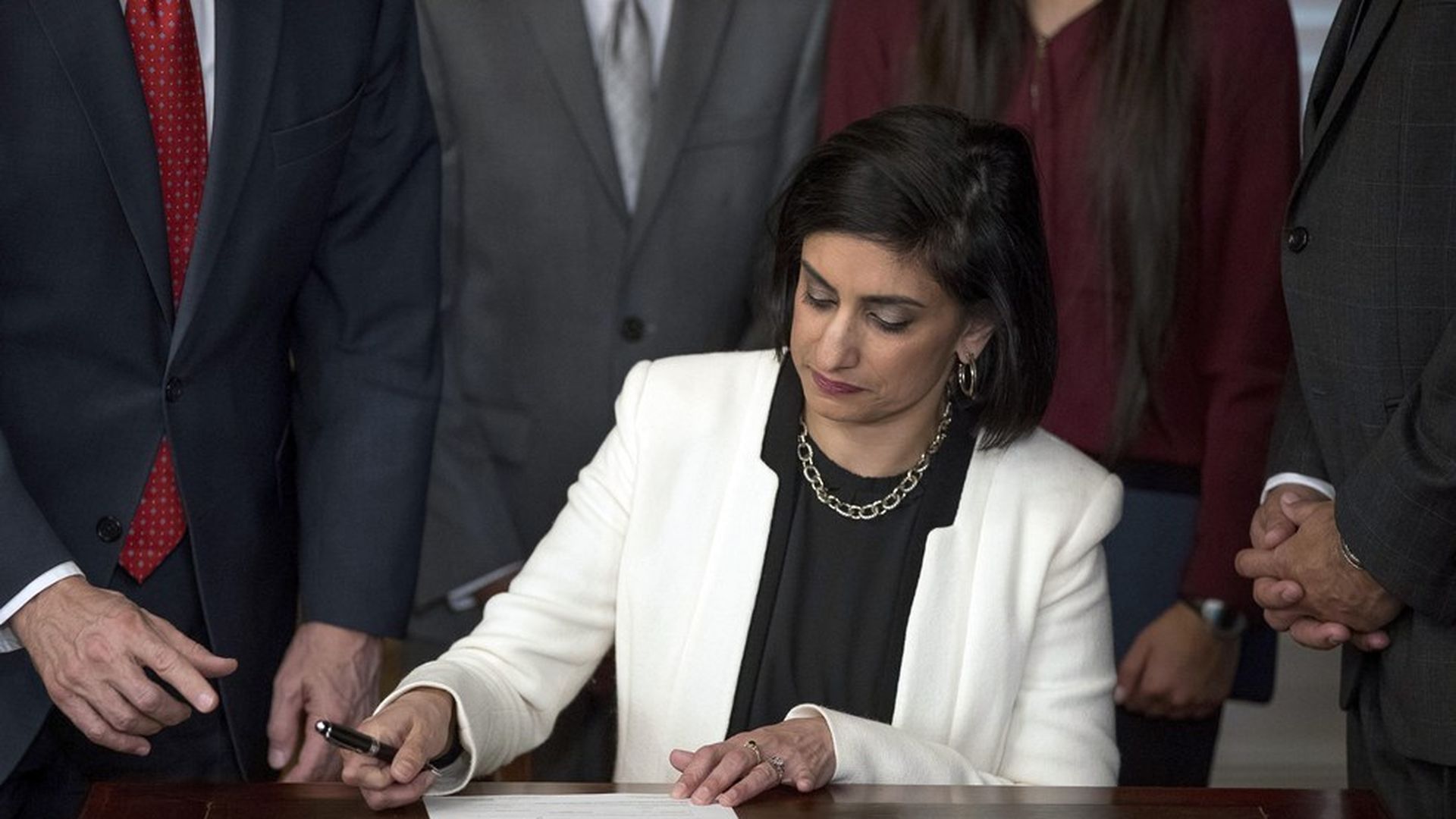 Health insurance officials gave Seema Verma, Centers for Medicare and Medicaid Services chief, an earful today about the biggest issue in their world: the need to know whether they're going to get paid for their Obamacare cost-sharing subsidies to low-income consumers.
The message was delivered by top insurance officials including Marilyn Tavenner, the head of the trade group America's Health Insurance Plans (who used to have Verma's job in the Obama administration).
What they said: "We are committed to working with Administrator Verma, the Administration and Congress to ensure [cost sharing reduction] funding is addressed quickly to provide clarity for consumers in 2017 and 2018," AHIP said in a statement.
Between the lines: Health insurers want to get the issue resolved as soon as possible, and Democrats are pushing to include the money in the upcoming bill to fund the government for the rest of the year. But Republicans haven't tipped their hand on what they're going to do.
The consequence: If they don't figure it out soon, insurers could either impose massive rate hikes for Obamacare next year or pull out altogether.
Go deeper