Insurers to Senate: It's up to you now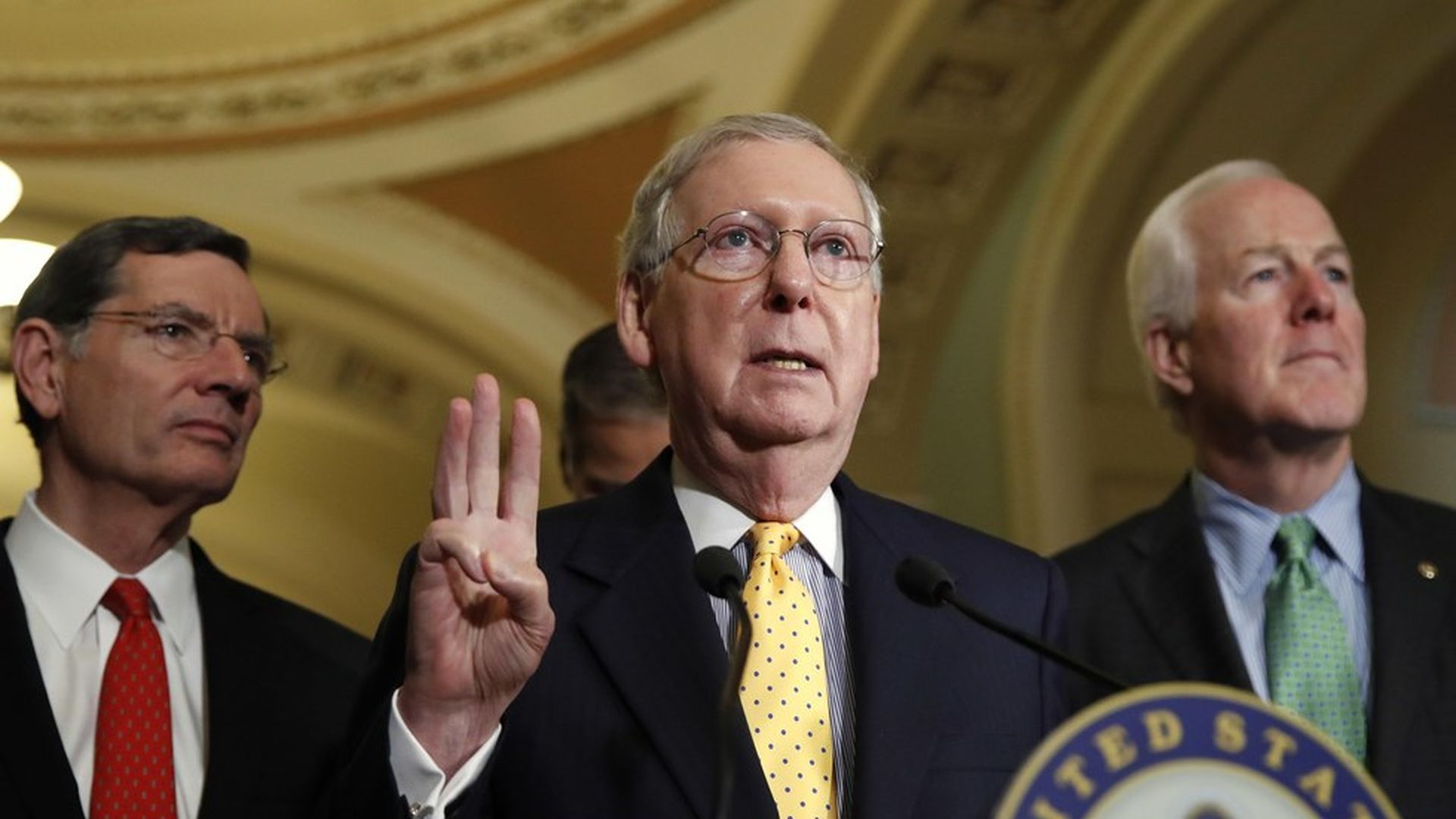 The nation's health insurers are turning to Congress to get their Affordable Care Act subsidy payments. In a letter to Senate Republican and Democratic leaders, America's Health Insurance Plans and several health industry and business groups said Congress should take quick action to fund the payments for cost-sharing subsidies, because health insurers "only have a few more weeks" to decide whether they'll stay in the markets.
At this point, only Congressional action can help consumers.
Between the lines: The insurers didn't mention President Trump, but given today's news that Trump reportedly wants to stop the payments, they didn't have to.
Go deeper