Insurers say Cruz proposal is "unworkable in any form"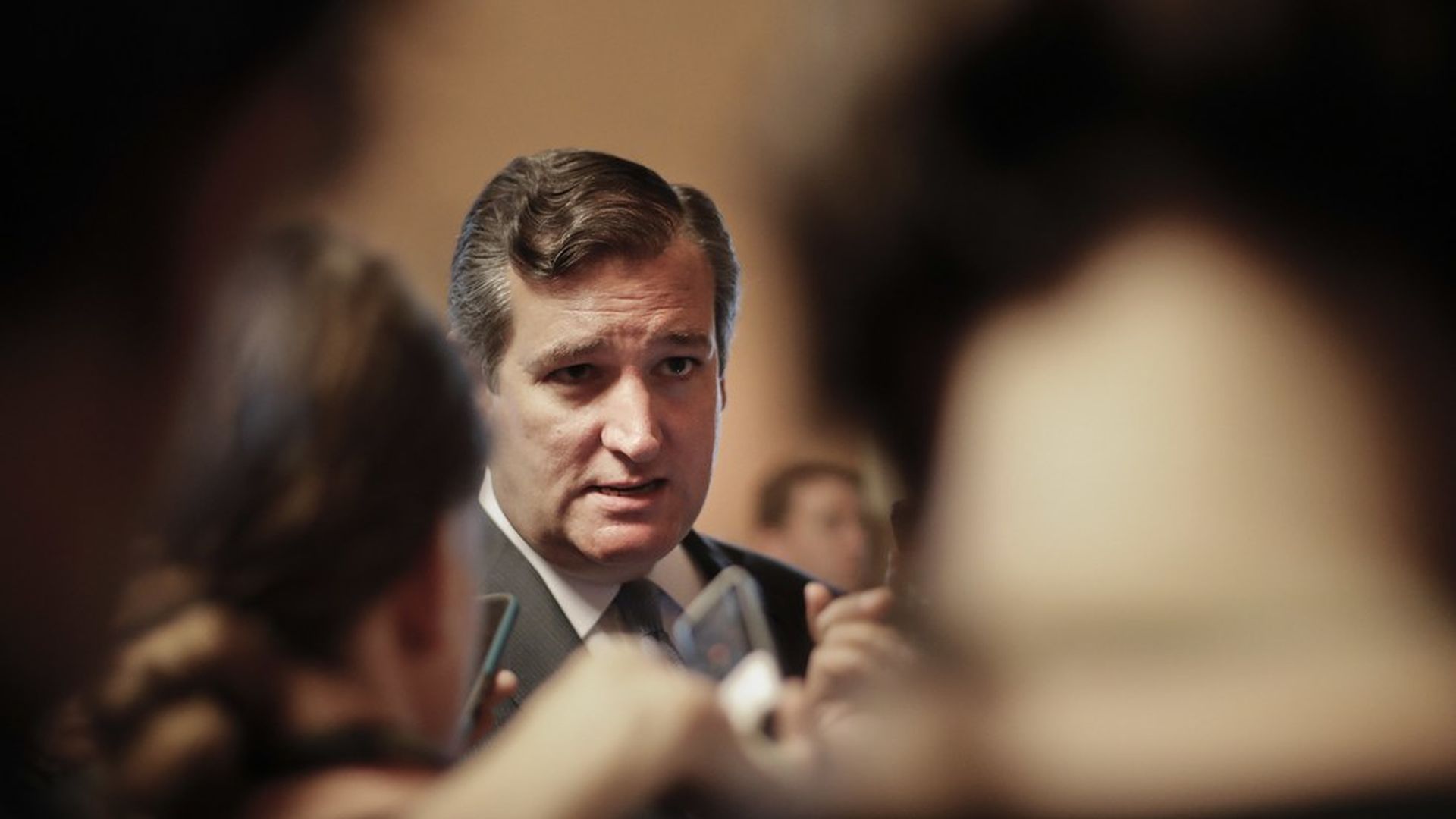 Two major health insurance trade groups launched an unusually direct attack on Sen. Ted Cruz's insurance deregulation proposal tonight, warning Senate Republicans that it would damage the protections for people with pre-existing conditions — the one thing they promised not to do in repealing and replacing the Affordable Care Act.
In a letter to Senate Majority Leader Mitch McConnell, America's Health Insurance Plans and the Blue Cross Blue Shield Association said Cruz's proposal — which would let health insurers sell plans that don't comply with the ACA's regulations as long as they also sell plans that do — would let the narrower plans "cherry pick" healthy people, leaving less healthy people to face skyrocketing premiums in the old plans.
Key quote: "It is simply unworkable in any form and would undermine protections for those with pre-existing medical conditions, increase premiums and lead to widespread terminations of coverage for people currently enrolled in the individual market."
Why it matters: This is remarkably blunt language for the usually cautious trade groups — and it suggests that they see disaster ahead if the proposal becomes law.
Go deeper