Insurers on Obamacare payments: Nope, that wasn't clear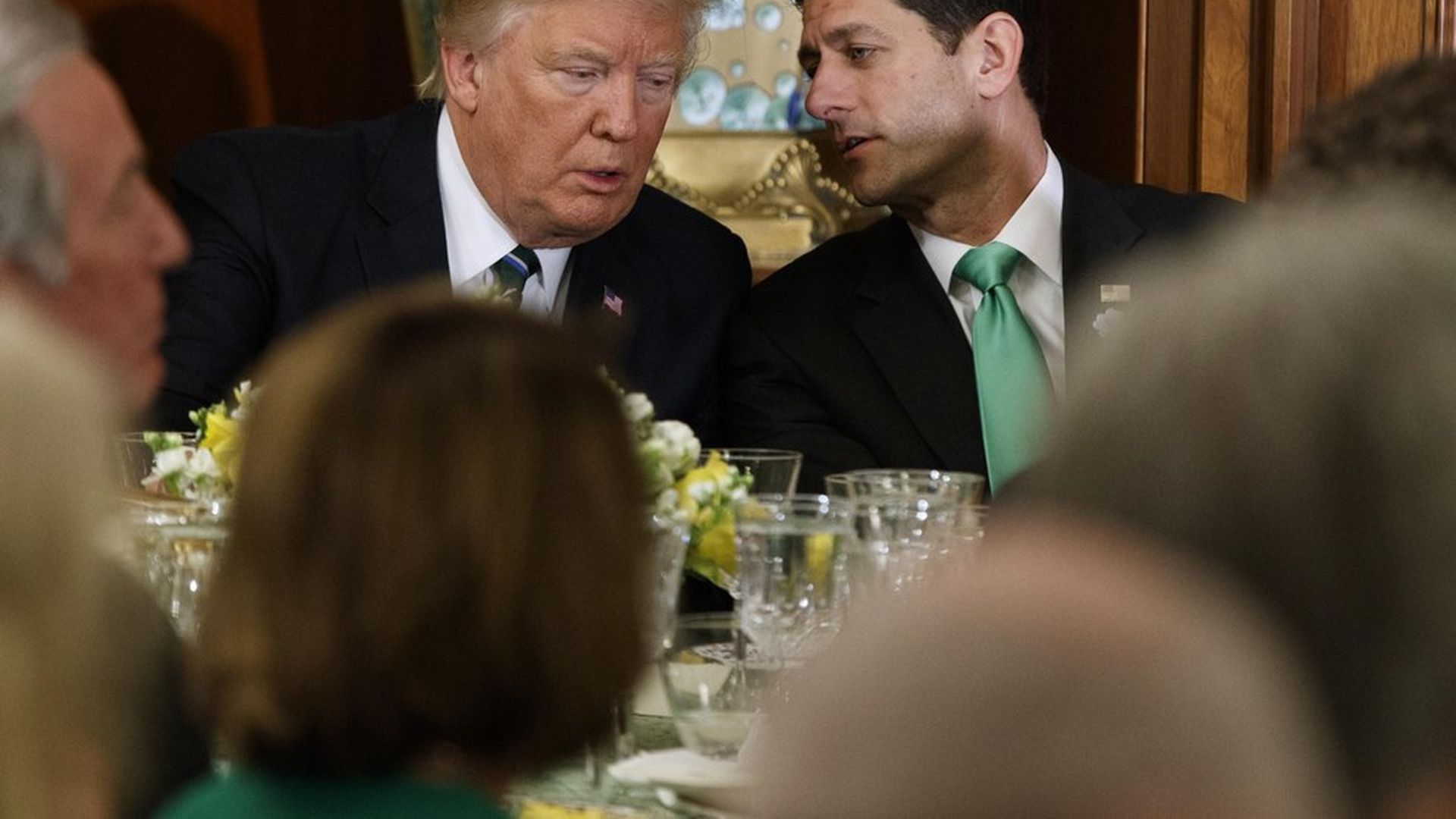 House Speaker Paul Ryan said yesterday that the Trump administration could use its "discretion" to keep paying insurers for those cost-sharing reduction subsidies they have to give to low-income Obamacare customers. So, yay, problem solved, right?
Not really. Insurers really want to hear that directly from the Trump administration, and they haven't. Until they do, they're not making any decisions about staying in the Obamacare marketplaces next year. And Health and Human Services secretary Tom Price wouldn't answer questions about this at Wednesday's HHS budget hearing. He said he couldn't because he's a party to the House GOP lawsuit challenging the subsidies — which Ryan said the House isn't dropping.
Here's what insurance officials told me:
Margaret Murray, CEO of the Association for Community Affiliated Plans, which represents safety-net health plans: "We need a clear, unambiguous statement from Congress and the administration that they're going to fund the payments, and we have not received that."
Ceci Connolly, CEO of the Alliance of Community Health Plans, which represents not-for-profit insurers that are run by providers: "Speaker Ryan's comments are encouraging but not clear enough for companies to make solid business decisions. If the House maintains its lawsuit and the Trump administration drops the appeal, millions of working families will lose these vital subsidies."
Why it's so hard to solve: Re-upping Caitlin's piece about how Republicans got themselves into this mess, but you should also read Nicholas Bagley's plain-English explanation of why the House and the Trump administration can't just let the whole thing drop, even if they wanted to.
Go deeper