Instagram snags former comms chief to Michelle and Hillary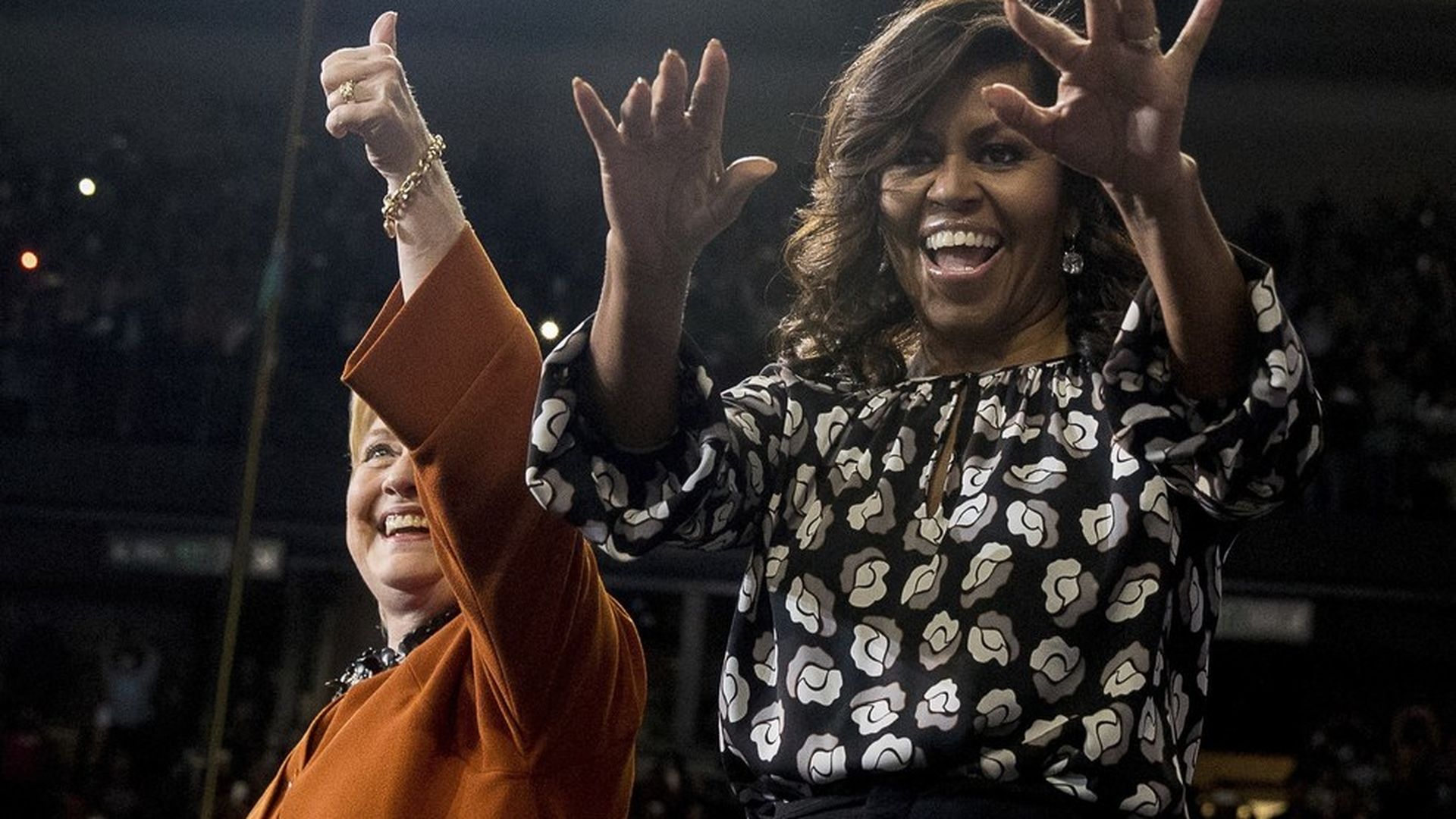 Kristina Schake, who served as communications chief for Hillary Clinton's presidential campaign and who was also communications chief for First Lady Michelle Obama, is joining Instagram. Schake is replacing David Swain, current head of communications who has been working at Facebook for a decade.
She will build Instagram's brand: Per ReCode, building Instagram's brand will be one of her main focuses. Instagram boasts 600 million users right now and is working to expand its advertising arm. The good news is Schake has some experience with branding: she encouraged Michelle Obama's dance with Jimmy Fallon on "The Tonight Show" and had her shop "undercover" at Target.
Why we're watching: Schake is joining Instagram at a crucial and fast-growing time for the company as it competes head-to-head with rival Snapchat for the coveted younger set.
Go deeper