Instacart is both very and not really important to Whole Foods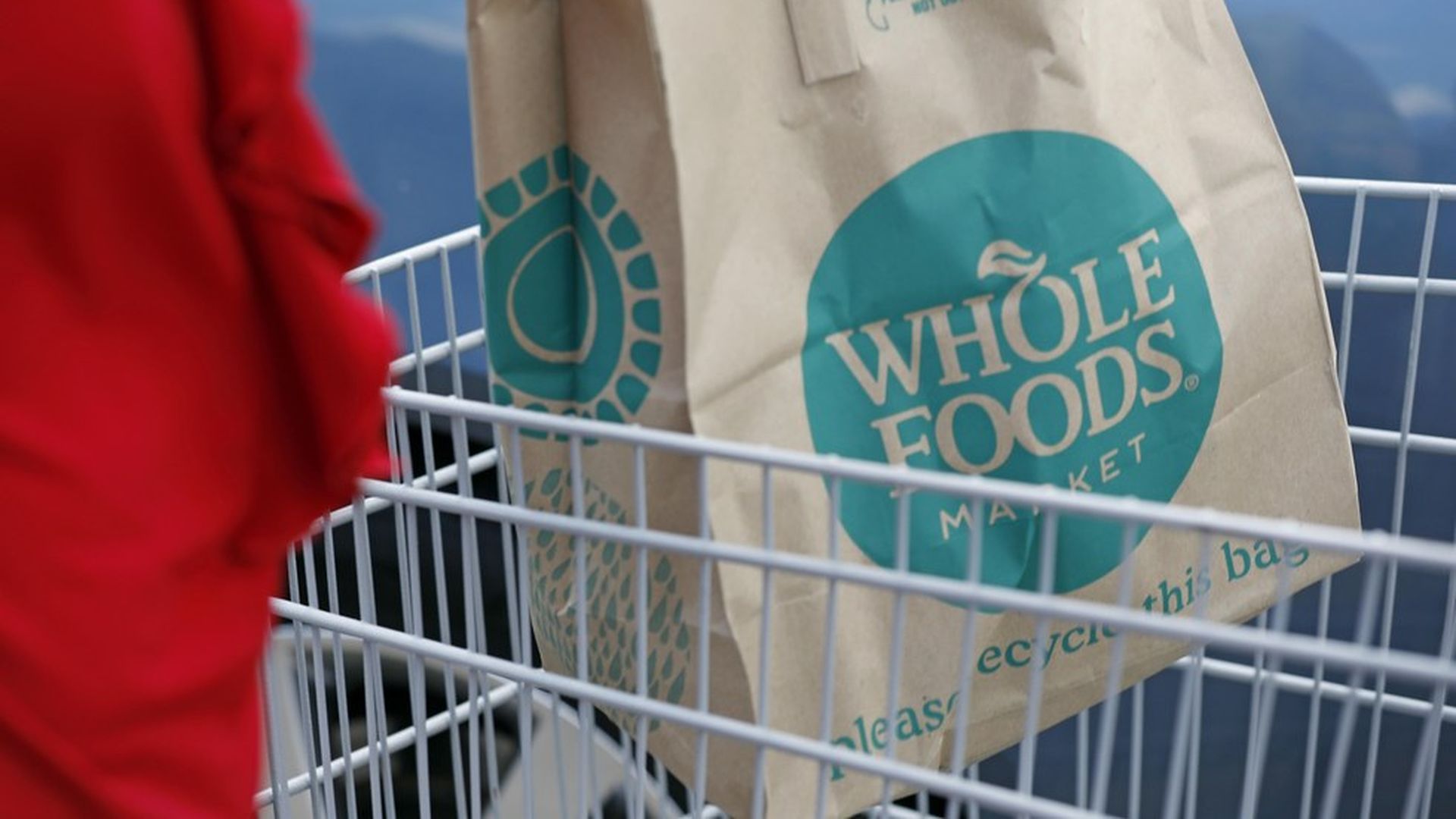 One intriguing element of Amazon's $13.7 billion deal for Whole Foods is the latter's relationship with grocery delivery service Instacart, which is valued at $3.4 billion — a relationship whose importance varies, depending on how you look at it.
Very important: As of a year ago, Instacart orders accounted for "mid-to-high single digits" of Whole Foods sales in markets where the service is available, with some stores having an average order size of $100, per an earnings call. At some stores, Instacart accounted for as much as 15% of total sales, according to TechCrunch.
Not really important: At the same time, Instacart accounts for a very small percentage of Whole Foods' overall revenue. The grocer says that it expects to generate nearly $400 million in digital sales in 2017, mostly through Instacart, which would be only around 2.5% of anticipated overall sales. Whole Foods also represents just under 10% of Instacart's sales, a source tells Axios, though it's unclear if this includes delivery and service fees.
Locked out: In 2016 the companies signed a five-year agreement that made Instacart the exclusive delivery service for Whole Foods' perishable items. And, according to a source familiar with the situation, Whole Foods has no contractual "out," which would mean Amazon won't be delivering you kale and organic eggs from Whole Foods anytime soon.
Spokespeople for both Instacart and Whole Foods declined to comment on the specifics of their contract.
The story has been updated to note that it's unclear whether Whole Foods' portion of Instacart sales includes fees.
Go deeper