Instacart CEO on life after Amazon-Whole Foods "nuclear bomb"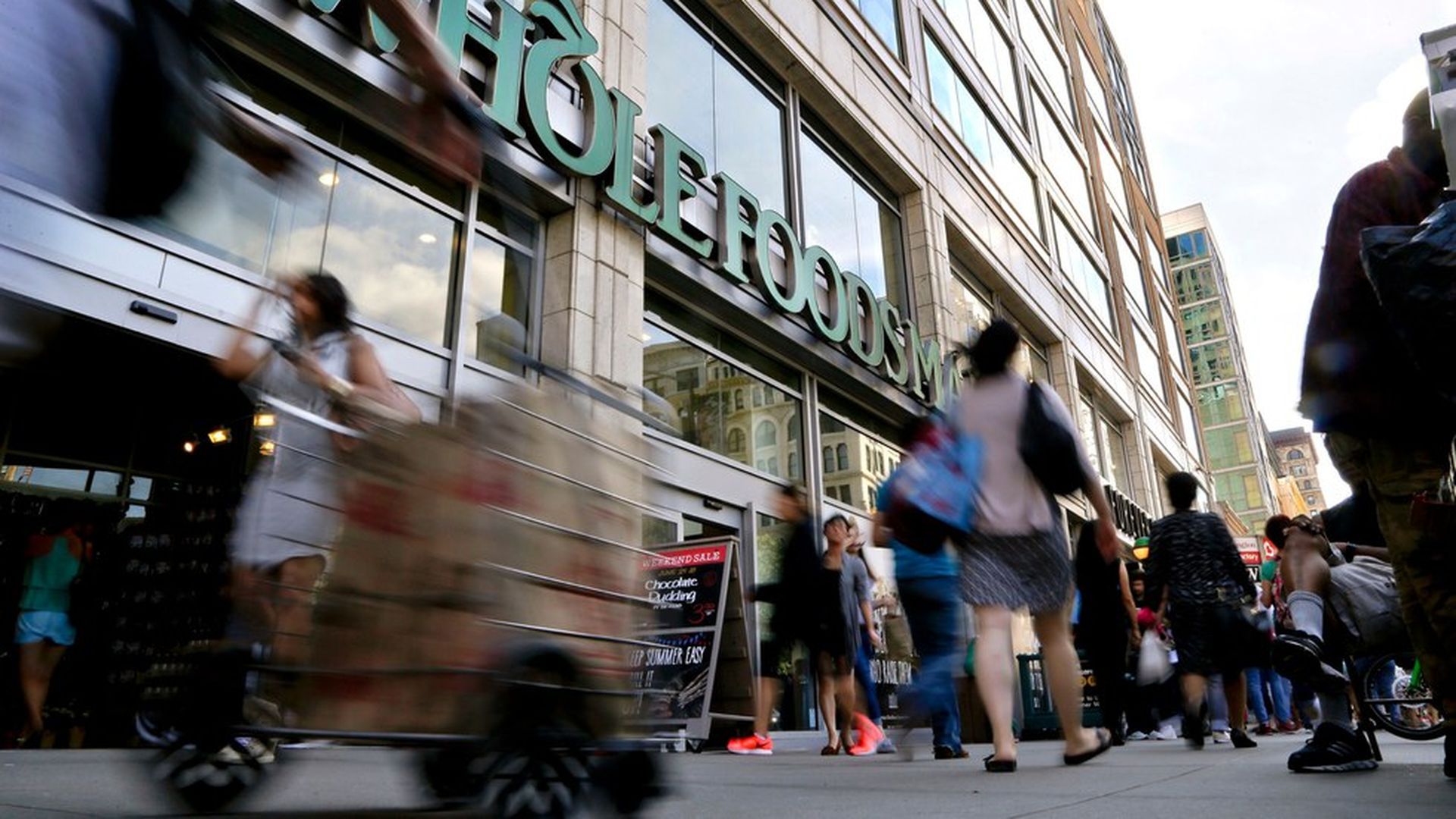 Instacart CEO Apoorva Mehta was overwhelmed with condolences after Amazon announced in June that it was buying Whole Foods for $13.7 billion—conventional wisdom was that his grocery-delivery business had more to lose than anyone from the merger.
But he tells Forbes that he felt nothing but vindication, as he had been telling grocers for years that "they should prepare for an all-out assault from Amazon."
"Every major grocery retailer in the country was calling us," to discuss how they could partner to meet this threat, he says.
Why it matters: Teaming up with Instacart is a means for Amazon competitors to offer grocery delivery at prices comparable to what Amazon offers.
Why Instacart matters: Few businesses have the deep pockets of Amazon, but Instacart is not without resources of its own. Forbes estimates that Instacart brings in $2 billion in revenue annually, and that the firm serves half a million customers.Instacart is backed by powerful venture capital players, raising $675 million from Khosla Ventures and Sequoia Capital, among others, while it has half a billion dollars in the bank.A wrinkle in the plot: Whole Foods was, prior to the merger, one of Instacart's most important partners. It's an Instacart investor and accounted for 10% of the firm's revenue.The Amazon deal, however, doesn't void an exclusive 5-year deal signed in 2016 making Instacart the exclusive deliverer of perishables, Recode reports. That the deal is only in year two buys Instacart some time to replace the revenue it will presumably lose as a result of the Amazon takeover.
Go deeper