Inside Waymo's self-driving car testing grounds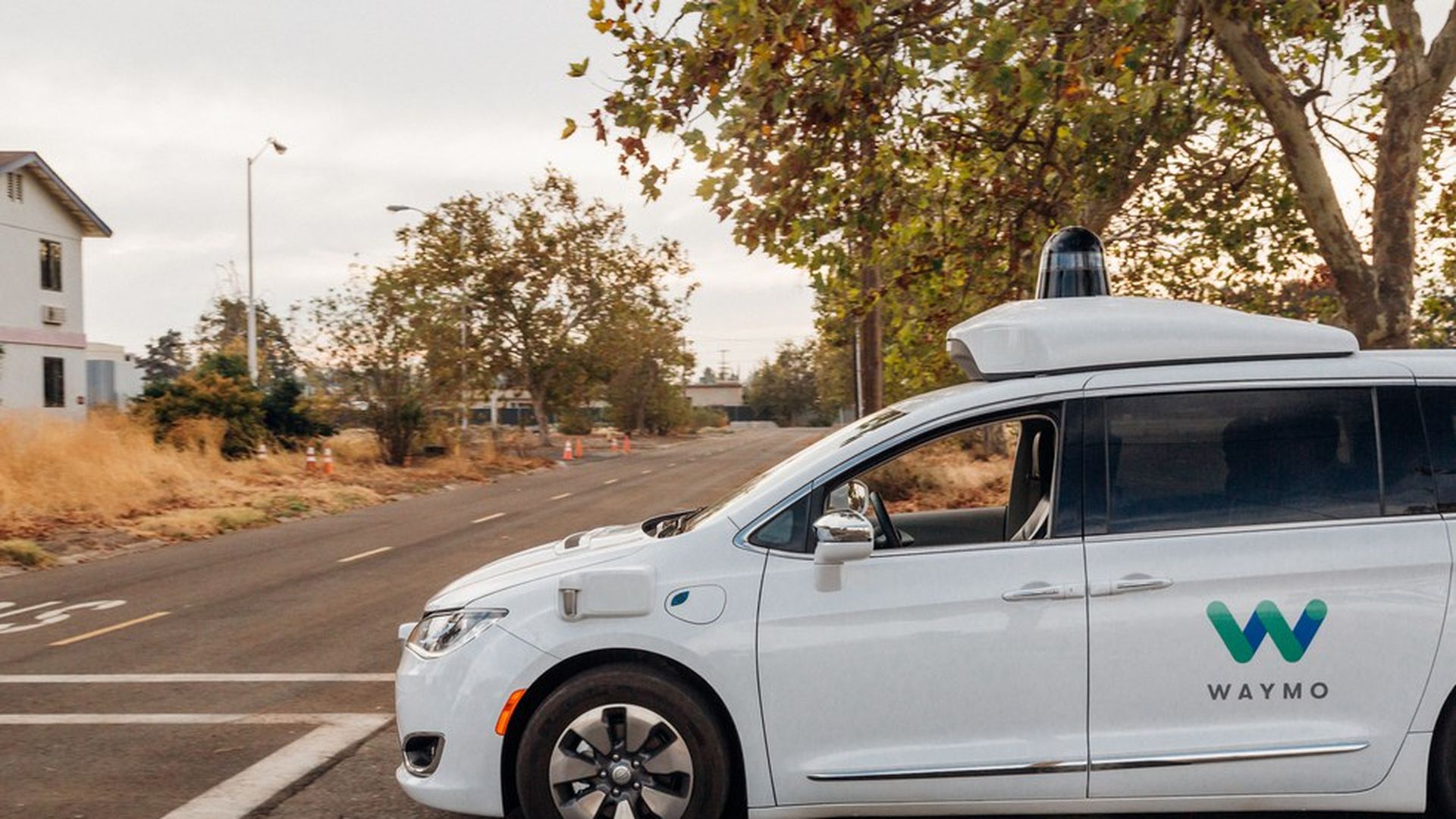 ATWATER, Calif. — For the past four years, Waymo, Alphabet's self-driving car unit, has been quietly testing its technology in a former air force base three hours away from San Francisco. On Monday, it invited several journalists to experience a fully driverless ride—albeit along a preset and highly practiced course—as well as observe some testing exercises and hear from some of the company's executives.
Why it matters: Self-driving cars are undoubtedly the future. But getting there is incredibly complex, even for companies like Waymo, that have sophisticated technology and lots of experience (i.e. 3.5 million autonomous miles under its belt). Monday's demonstrations showed all that promise, but also reinforced that a truly driverless future is still quite far away.
Driverless ride: Axios took a ride in a self-driving Chrysler Pacifica minivan without a safety driver in the front seat at Waymo's testing facility, known as Castle.
Though the ride was smooth and demonstrated how the autonomous driving software can handle various turns and interactions with other cars and objects, it was along a preset route the car was programmed to follow, taking away some of the magic of autonomous driving.
Although the course was predetermined, a Waymo employee in the car said that the software would react in real-time should something unexpected happen along the route.
Business models:
Waymo has identified four applications for its technology: ride-hailing and ride-sharing, trucking, logistics, and working with cities for first and last-mile transportation to complement public transit.
Waymo said it will work with partners to get its technology deployed, but CEO John Krafchik offered little new in the way of specifics.
The company also declined to share more details about any plans to expand its Arizona ride-hailing test more broadly.
Go deeper