Inside Trump's "nationwide public health emergency" on opioids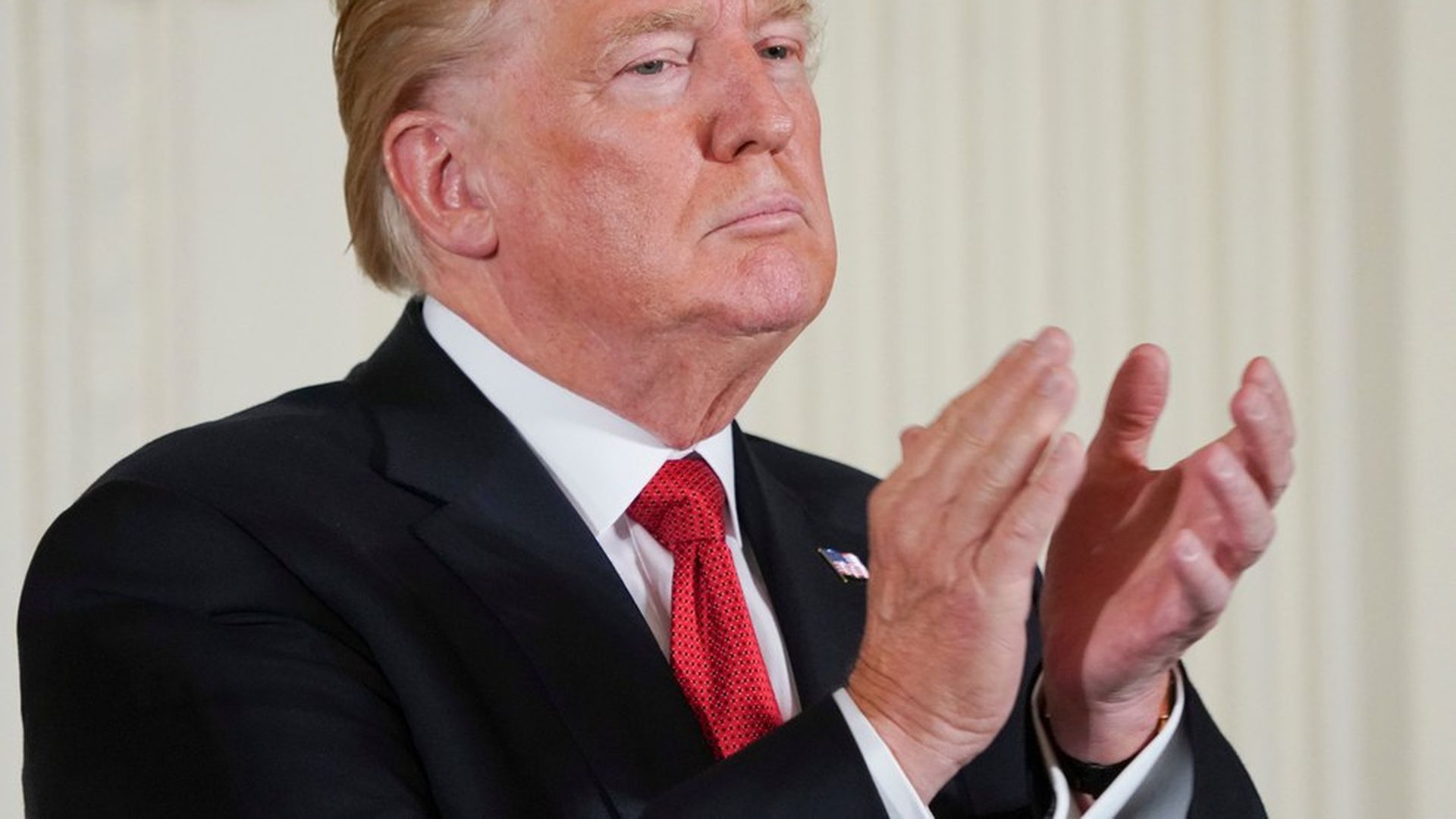 President Trump will direct the Department of Health and Human Services later today to declare "a nationwide public health emergency" in response to the opioid epidemic, according to senior administration officials who briefed reporters on a call.
Between the lines: The declaration will not unlock new federal funds to address opioid abuse. Instead, the administration will work with Congress on an end-of-year budget deal and talk about securing more money at some point in the future. The declaration will last 90 days and can be renewed every 90 days if necessary.
The administration officials said that the President's Commission on Combating Drug Addiction and the Opioid Crisis, led by Chris Christie, suggested HHS declare a "public health emergency" instead of a "national emergency," which Trump told Fox News' Lou Dobbs just yesterday he would do. "Next week, I'm going to declare an emergency, national emergency on drugs," Trump said.
What a "public health emergency" declaration will do, per senior admin officials:
Expand access to telemedicine services. This will allow people to make temporary appointments with specialists (among federal and state workers) who can be deployed to address the opioid crisis under this declaration in rural areas.
Department of Labor can issue grants to provide displaced workers with new opportunities via worker displacement programs.
Certain HIV/AIDS programs will shift funds to provide more substance abuse treatment to people who are already elegiible for these programs.
The administration officials wouldn't say how much money they hope to secure from Congress to fight the opioid crisis.
Go deeper