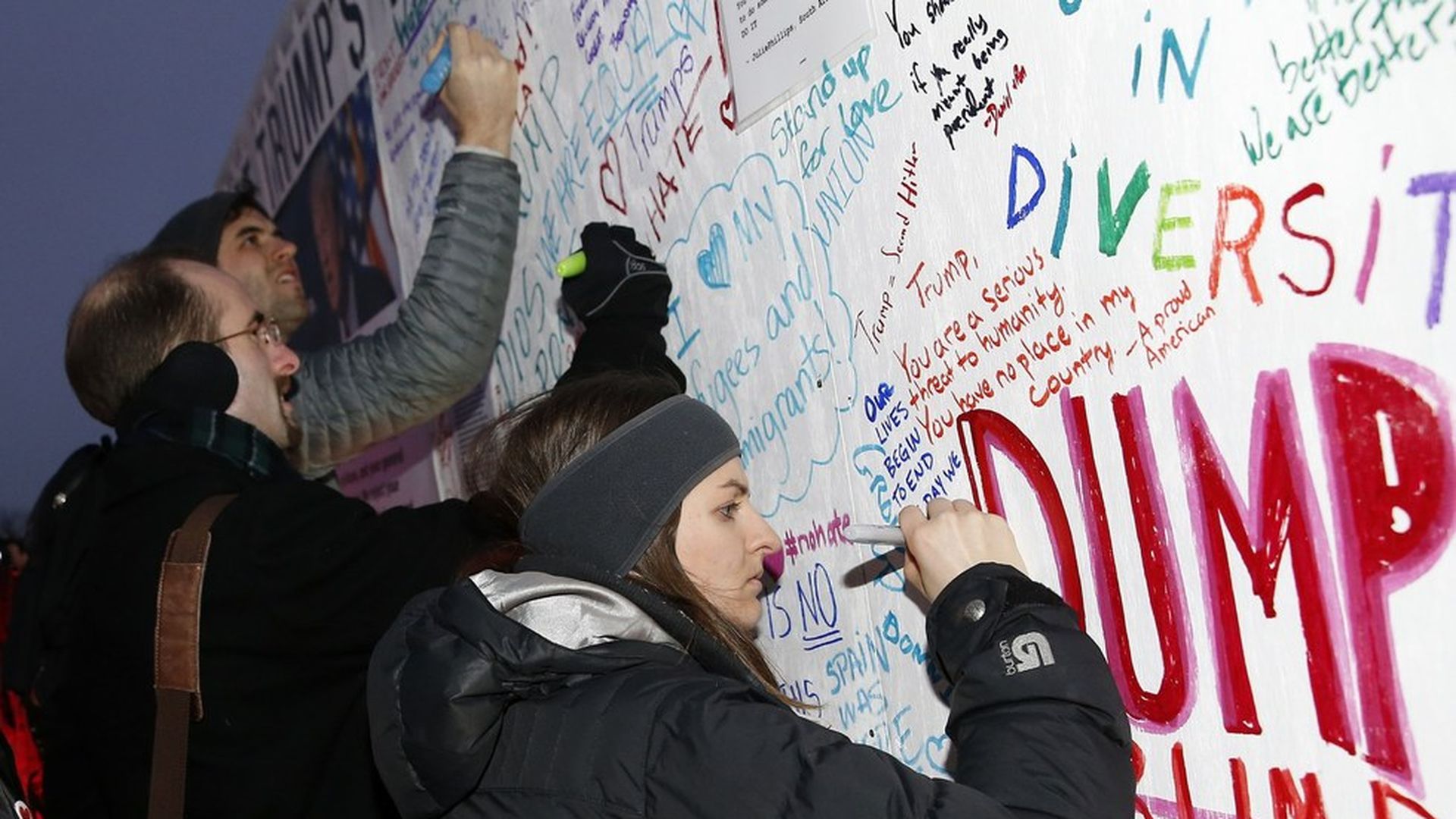 Republican members are in for one hell of a recess week. Progressive groups are circulating information about town hall meetings on a MoveOn.org-powered website, "Resistance Recess."
More than a dozen major groups in the institutional left are involved, with groups like Planned Parenthood and unions like SEIU organizing protests. The former Hillary Clinton super PAC Priorities USA is running localized digital ads — its first paid ads since the election — to spotlight Republican town halls. Democratic leaders like Bernie Sanders and Chuck Schumer will lead events.
What's in store:
"Resistance Events" will target everyone from Arkansas Sen. Tom Cotton (Wednesday evening) to Indiana Rep. Jackie Walorski (Tuesday morning) to Utah Rep. Jason Chaffetz (Saturday morning). Protesters can find them by locale or zip code on resistancerecess.com.
Nobody is safe. Not even the members ducking town halls. Our Revolution, the group that spun off from Bernie Sanders' presidential campaign, will launch a map tomorrow showing every congressional district in the country that they intend to swarm next Saturday.
Shannon Jackson, Our Revolution's executive director, says they've already got close to 200 events planned around the country and will be rallying outside nearly every Republican congressional office.
Resisting the resistance: House Republicans have been intensely prepping for these confrontations. At least 175 members attended Obamacare "listening sessions" — which were really detailed policy briefing sessions — convened by House Majority Whip Steve Scalise.
Go deeper