Inside the Mitch McConnell playbook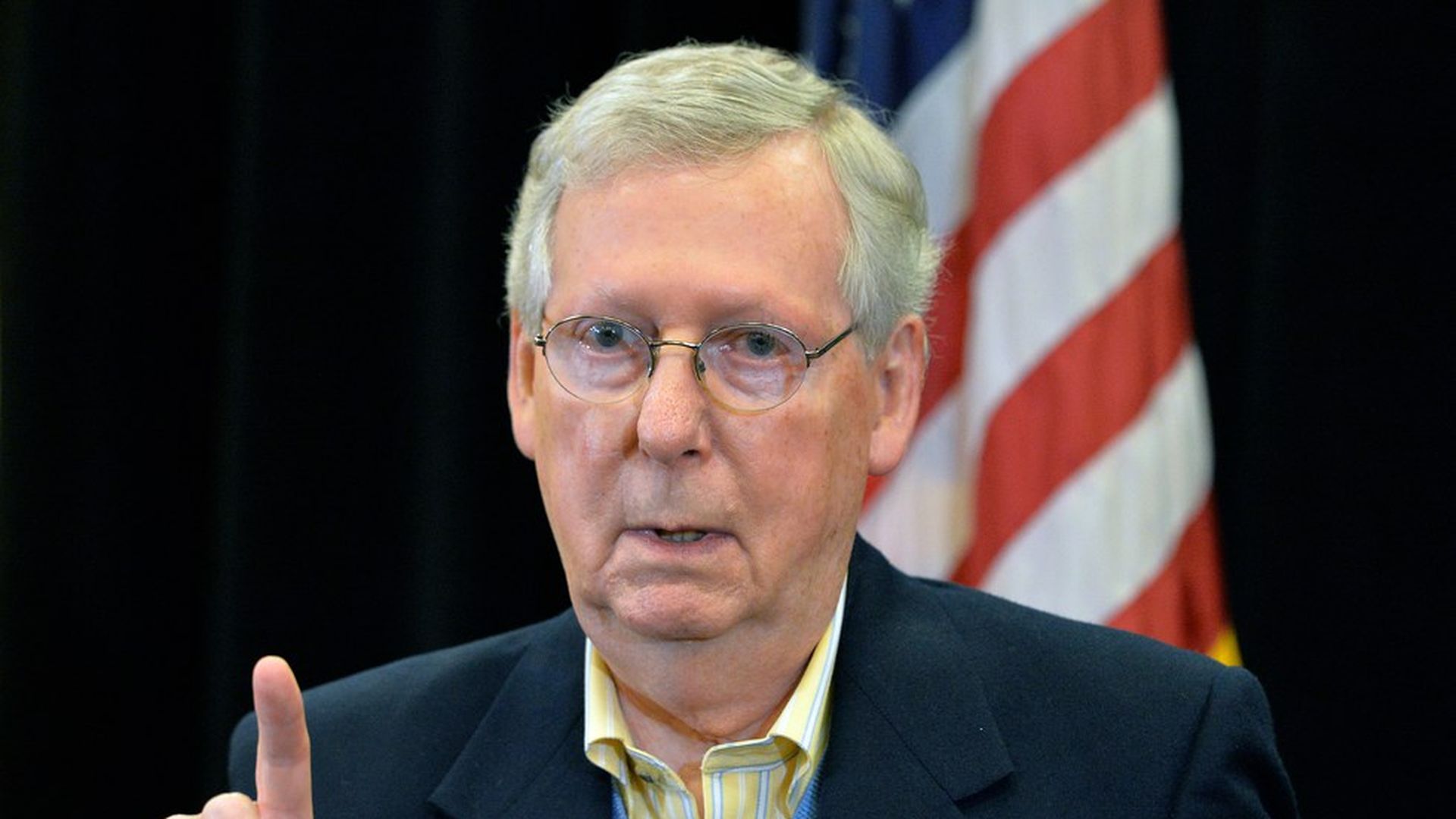 After taking a hit for the loss on health reform, Senate Majority Leader Mitch McConnell (R-Ky.) restored his reputation as a skilled tactician with the passage of a tax package that few thought would make it out of the Senate before year's end.
McConnell-watchers deconstruct his secret sauce:
"Fear, electoral anxiety and anger burn off through the open amendment process. His patience and discipline allowed him to move past the political posturing into positioning on issues. He is the modern day political alchemist — making the chaos into policy gold."
"Classic McConnell: tight team, member-by-member lobbying, deploying every possible outside influencer, and — this part is easily overlooked — drawing on a huge reservoir of trust and loyalty from many (though not all, of course) members in his caucus."
"He prepared all year for Friday's vote by delegating surrogates, unifying House, Senate and [White House] teams, and learning from the failures of O'Care repeal. He also never let the daily distractions and frustrations of the WH interfere."
"McCain, who complained about the lack of regular order in the Obamacare repeal debate, voted with us after a lengthy process [that still landed zero Dems]. ... McConnell brought in small groups of members ... several days a week, several meetings — to update them."
Go deeper