Inside the military takeover in Zimbabwe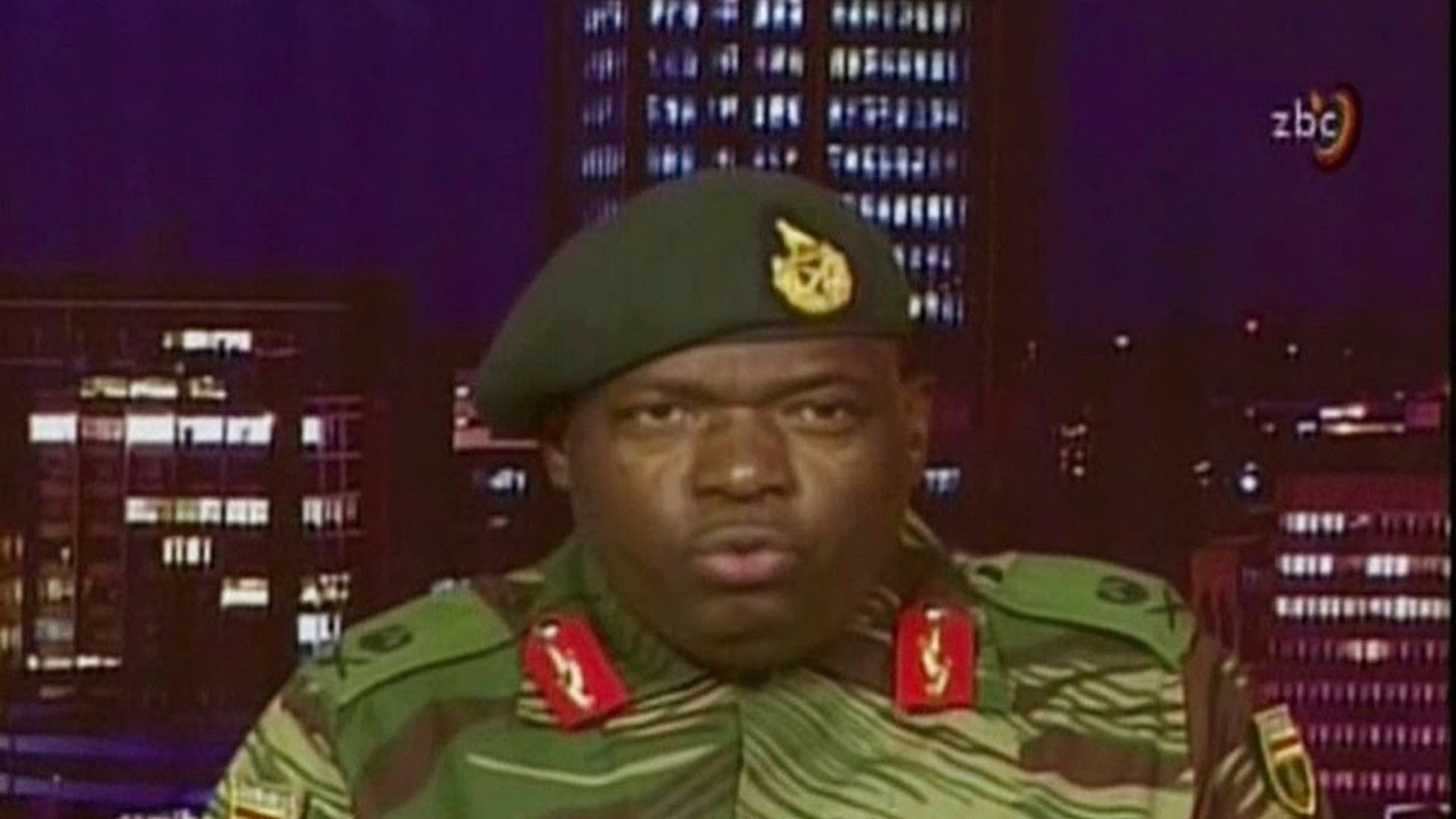 The military has taken control in Zimbabwe, in southern Africa, and says it has taken custody of President Robert Mugabe, 93 — the world's oldest head of state, in power since 1980.
Why it matters, from Reuters: "In contrast to his elevated status on the continent, Mugabe is reviled in the West as a despot whose disastrous handling of the economy and willingness to resort to violence to maintain power destroyed one of Africa's most promising states."
BBC: "After seizing state TV, an army spokesman announced it was targeting people close to Mr. Mugabe who had caused 'social and economic suffering.'"
"The move came after Mr Mugabe sacked his deputy, Emmerson Mnangagwa, in favor of his wife, Grace," also in custody.
An awesome background paragraph, from AP: "Mugabe last week ... accused [his sacked vice president] of plotting to take power, including through witchcraft."
Go deeper