Inside Putin and Assad's Russia meeting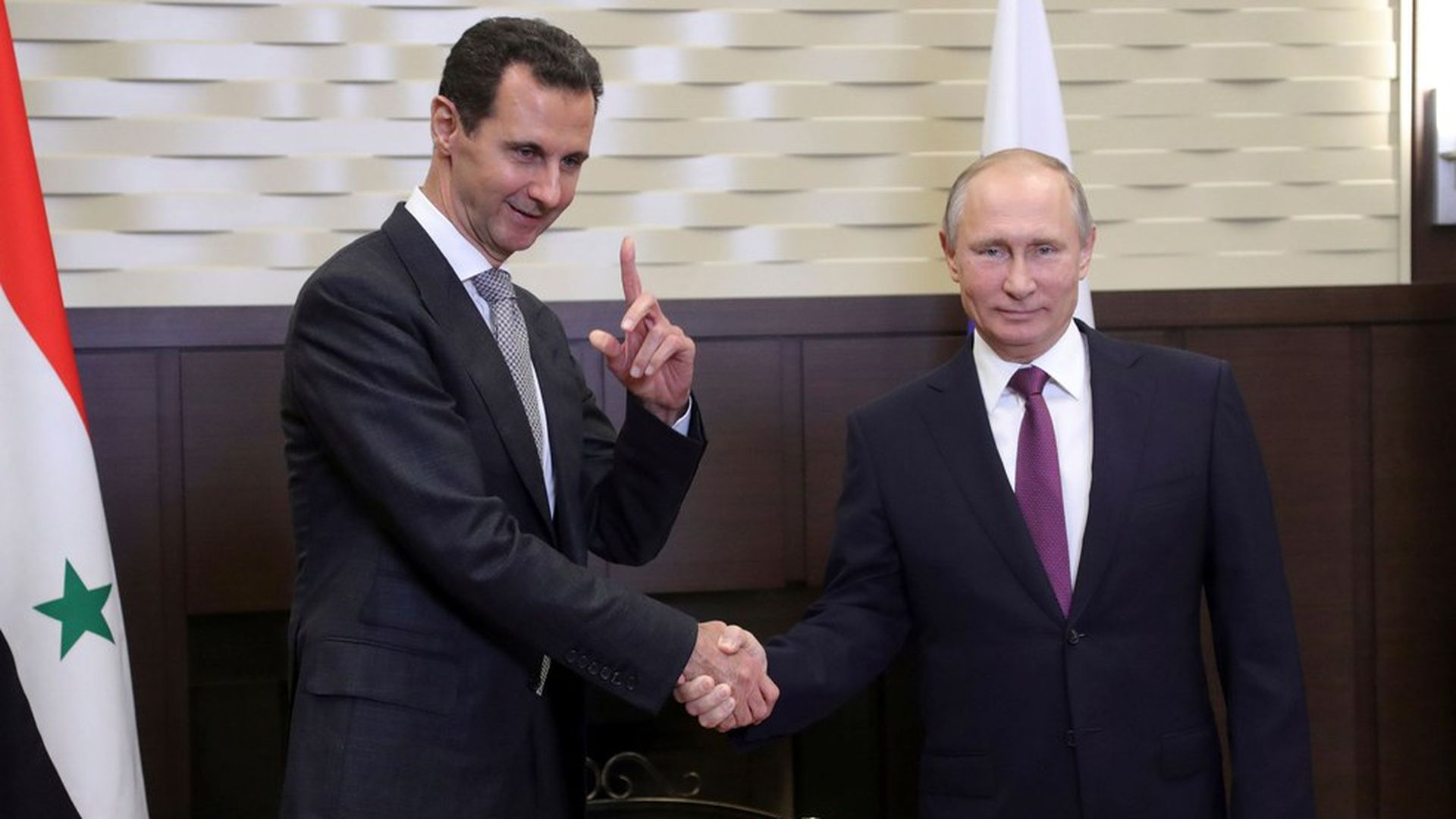 Russian President Vladimir Putin welcomed Syrian President Bashar al-Assad in Sochi to discuss potential peace efforts, championed by Russia, Iran, and Turkey, the AP reports.
The backdrop: Putin told Assad that he's going to cut back Russia's military presence in Syria, though in the past, Moscow hasn't followed through on its announced military curtailments.
Assad thanked Putin and all Russians for their efforts to save Syria.
This came before a meeting between the presidents of Iran, Russia and Turkey, where they all agreed to coordinate efforts in Syria, per the AP — Iran and Russia have been backing Assad while Turkey has been backing the opposition.
Trump and Saudi Arabia's King Salman have discussed the Syria situation via a phone call with Putin, per the AP. The White House said Syria, Iran, North Korea, and Ukraine were on the agenda.
Go deeper