Matt Drudge — who has kept his look steady even as everything else in media has convulsed — made a striking change Monday, beginning with a "NUKE YOU" banner headline: His photos, usually colorful amid the spare typewriter front, were suddenly black and white.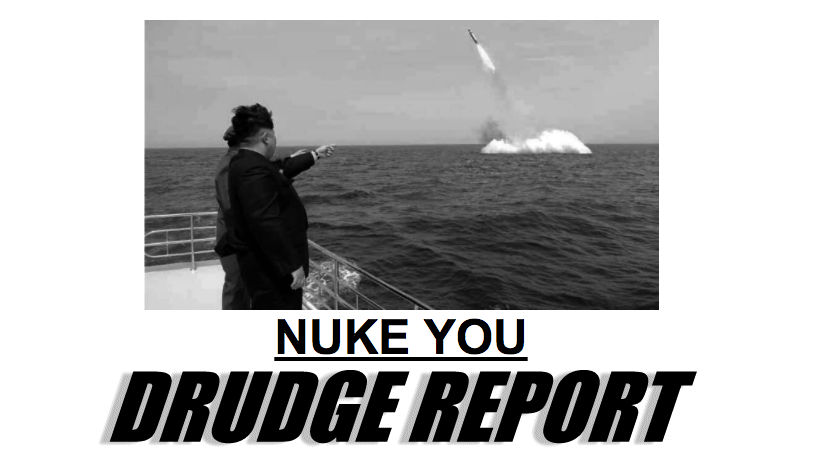 Drudge has recorded 11 billion visits to his site in the past year, and still breaks traffic records after decades as "the nation's assignment editor."
He sometimes makes one-day changes to his look and feel for special occasions: blue type on the Fourth of July, or green type on Christmas.
But when the noir look persisted this week, I had to ask him what was up.
Drudge instantly replied: "We have clearly entered a historic era. It's feeling like The Roaring 20's this autumn with tech valuations at such hysterical heights. The socials, like Instagram Live, are alive with the spirit of Warhol. The sound of the atom splitting is looming over Korea. What's old is new. So, black and white and read all over!"
Why it matters: Journalists these days talk constantly about how to capture and reflect the once-in-a-thousand-years events unfolding in front of our faces. Drudge once again was the innovator — with a retro look, and a prescient rationale.
Sign up for Axios newsletters and alerts.
Go deeper